Free-City-Guides.com offers unbiased online travel guides for some of the world's best cities. We've always found that personal recommendations from people who have been to a city offer better advice than guide books, so Free-City-Guides.com was born to bring you tips on what to see and do in many major cities around the world. This site is written by professional journalists and unlike many travel sites you'll find on the web, we have actually been to all the places we write about!
Choose your free city guide below. They're all packed with travel tips and sightseeing advice. We only recommend tourist attractions, locations, hotels and things to do that we have tried out personally. You can print the main page and any sub-pages you wish to take with you as your city guide, or browse our guides on your smartphone, iPad or tablet while you're there.
Free-City-Guides.com is run on a not-for-profit basis so we can remain impartial with our advice on tours, excursions and best priced attraction tickets.





Recommendations
Contact Us
Get in touch with Free-City-Guides.com for help, questions or advice for your city break
Recommended Things To Do
We work with Viator to offer a comprehensive range of tours and activities in major cities around the world at the best prices
Bargain Attraction Tickets
We recommend Attractiontix for low prices on attractions around the world
Car Hire
Opodo compare top brands for the best prices
Free Attraction Reviews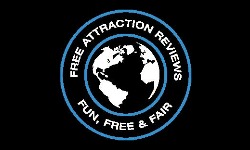 If you're looking for reviews of tourist attractions around the the world, see our sister site Free-Attraction-Reviews.com
Free-Attraction-Reviews.com