This is an island with an infamous history, and much of the former prison here remains intact.  The biggest and most recognisable building still standing is the cell block and the audio tour of the building includes the thoughts of former prisoners.  You'll see some further buildings too and you'll also see the remains of others, like the governor's mansion which burned down in a fire during the American Indian occupation of the island. Alcatraz also has a new life as a wildlife preserve and we thought the whole place was fascinating.  You'll need half a day to see it all.  We think that Alcatraz is the one thing you shouldn't miss in San Francisco and yet it's actually very easy to miss out on a trip here.  This is because at peak times, the ferry crossings are often fully booked for days in advance.  Last time we went, we booked online here and printed our tickets at home.  This is an extract from our free San Francisco City Guide.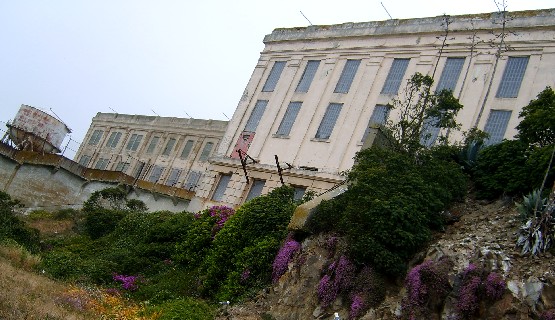 Alcatraz is really quite a bleak place, even in the summer and you'll need to bear in mind that the weather on the island can be very different to the weather in San Francisco itself.  Be prepared for a drop in temperature and an increase in wind.
There's been a big surge in interest in Alcatraz since the recent TV show began to air and if you visit the island, you'll recognise some of the areas where filming has taken place. However, most of the indoor scenes are shot in a studio and not on the island.  The National Parks service has had to deal with people heading off the prescribed walking areas trying to find the set which doesn't actually exist!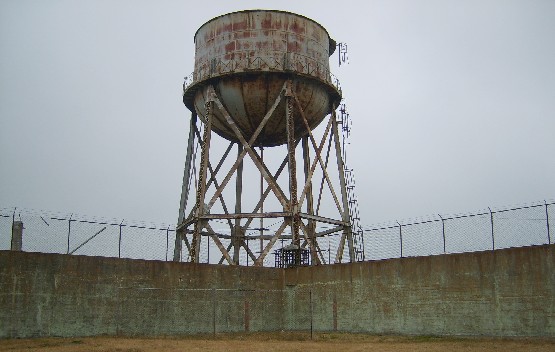 Alcatraz is available to visit daily with the first boat leaving just after 9am and the last boat back at around 6pm.  Adult admission including the ferry and audio tour is $28 (2012 prices). There are plenty of tour options that include Alcatraz too. Most popular is the  Alcatraz & San Francisco City Tour which combines a city tour with a guided visit to Alcatraz.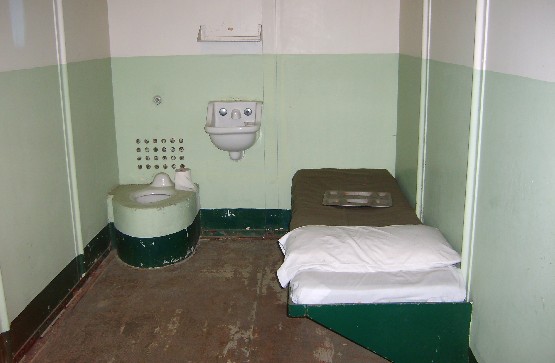 LOCATION & CONTACT
Address: (Alcatraz Cruises) Alcatraz Landing, Pier 33, Embarcadero, San Francisco, CA 94133.
Tel: +01 415 981 7625
MORE ON ALCATRAZ
Alcatraz & San Francisco City Tour – Combines a city tour with a guided visit to Alcatraz
Alcatraz Cruises – Official Website
Books on Alcatraz – Amazon.co.uk
Hotels in San Francisco – Great rates from Hotels.com
San Francisco Guide Books – Amazon.co.uk (UK)
San Francisco Travel Guide Books – Amazon.com (US & Canada)