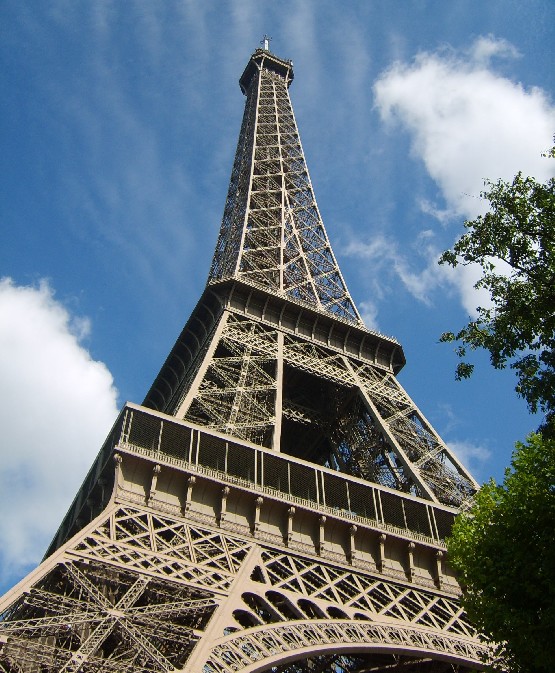 It's the icon of the city it's great to go up just before sunset to see Paris in the daylight and at night, but whenever you go, you're likely to find a queue to buy your ticket. At peak times, you can wait for hours, so we'd recommend buying in advance if you know what day you want to go up the tower. Even if you don't want to go up it, you still have to see it from the bottom. You won't believe how big it is! The park around the tower is lovely to wander around too. The tower is best viewed from over the river at the Trocadero and look out for the sparkling effect on the hour at night. The nearest Metro stop is Bir Hakim, or RER C stop Tour Eiffel. This is an extract from our free Paris City Guide.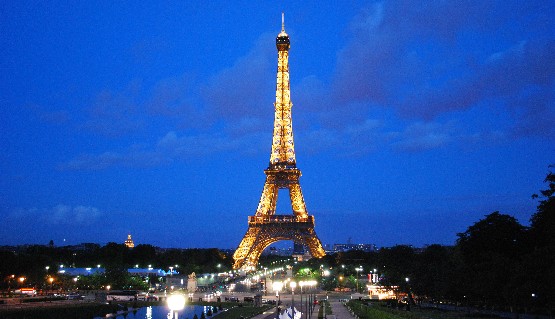 The Eiffel Tower is always busy, but you can make the most of your time and avoid un-necessary queueing by planning your visit.  First of all decide if you want to get the lift or walk up the stairs.  The stairs only go to the 2nd floor, but the queue is always shorter and the admission is cheaper –  don't under estimate how strenuous it is though!  Compare the various queues at the legs of the tower to work out which one is shortest before you join it.  At busy times of year (July and August), arrive around half an hour before the tower opens to avoid long queues.  A new option is to buy your ticket in advance here.  These tickets are timed to cut down on long waits for lifts.  We think it's worth paying the extra to go to the top as it's so much higher up, unless it's a rainy or hazy day when the view won't be as spectacular.
Adult admission for the elevators is currently 14 Euros to the top of the tower and 8.50 Euros to the second floor.  Admission to the stairs is 5 Euros (2012 prices).  The Eiffel Tower opens daily from 9.30am to 11.00pm, January 1 to June 17 and August 29 to December 31 and from 9.00am to midnight, June 18 to August 28.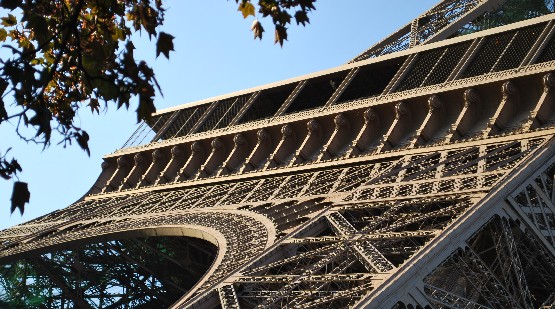 There are a number of organised tours you can take which include a visit to the Eiffel Tower. Take a look at the Eiffel Tower, Seine Cruise and Moulin Rouge Tour which consistently gets great reviews from travellers who've been on it.  Alternatively, there's the half day Paris City Tour including the Eiffel Tower.
LOCATION & CONTACT
Address: The Eiffel Tower (La Tour Eiffel), 5 Parc du Champ de Mars, 75007 Paris, France
Tel: +33 (0) 1 44 11 23 23
Email: serviceclients@toureiffel.fr
MORE ON THE EIFFEL TOWER
Hotels near the Eiffel Tower – Great deals from Hotels.com
More Paris hotels – Massive discounts from Expedia
Eiffel Tower – Official Website
Wikipedia – Eiffel Tower page
Eiffel Tower, Seine Cruise and Moulin Rouge Tour – A top-rated Eiffel Tower tour
Paris City Tour including the Eiffel Tower – From our Paris Tours and Activities pages
Paris Tours  – See all 130 tours available for your trip to Paris
Paris Guide Books – Amazon.co.uk