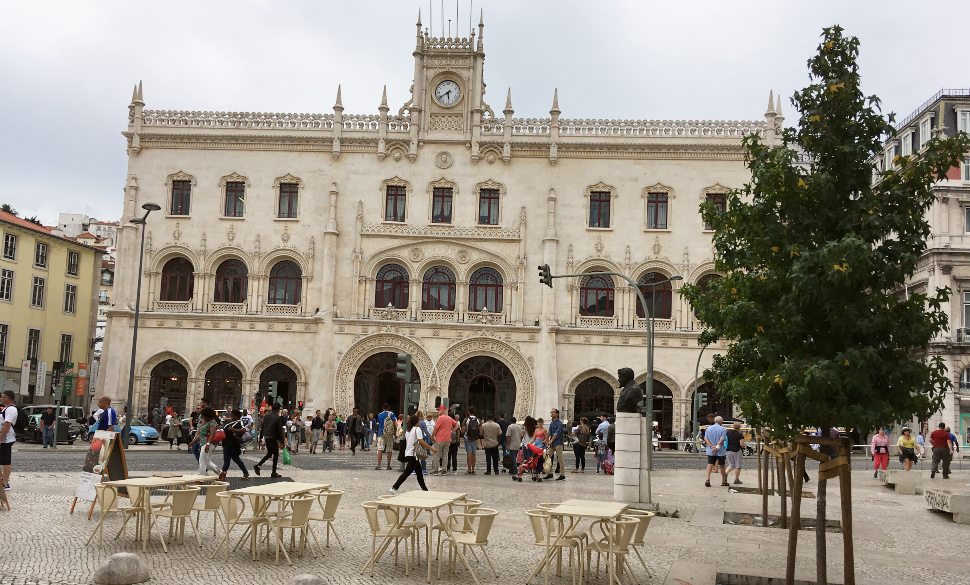 Rossio is a busy district in the centre of Lisbon and its heart is Praca do Rossio also known as King Pedro IV square. Most things you'll need to see as a visitor in the city are in easy access of this square. The first notable building to mention here is the Rossio railway station (pictured above) which is akin to a stately home. You'll marvel as you enter through the hobbit-hole shaped ornately carved doorways. It's here that you'll need to catch trains to Sintra.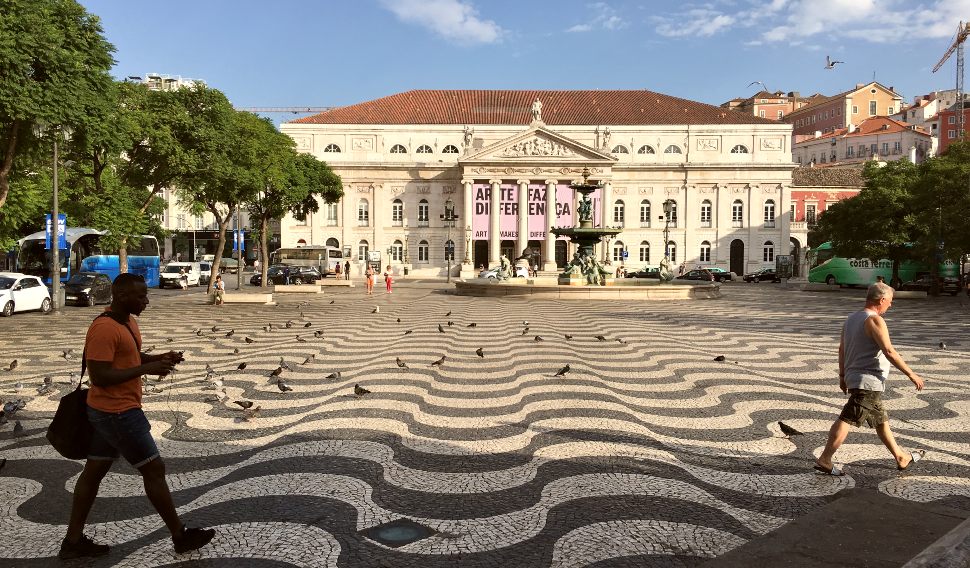 Opposite the railway station is the National Theatre (pictured above) which dominates one end of Praca do Rossio. The square itself is decorated with Lisbon's trademark mosaic pavement art which is beautiful to look at. You'll find unique mosaics on many of the city's main streets and squares. It's common to find outdoor events taking place in this square and it's a busy thoroughfare even when nothing is going on here. The Rossio district of Lisbon spreads out from this central square and there are number of experiences you shouldn't miss nearby.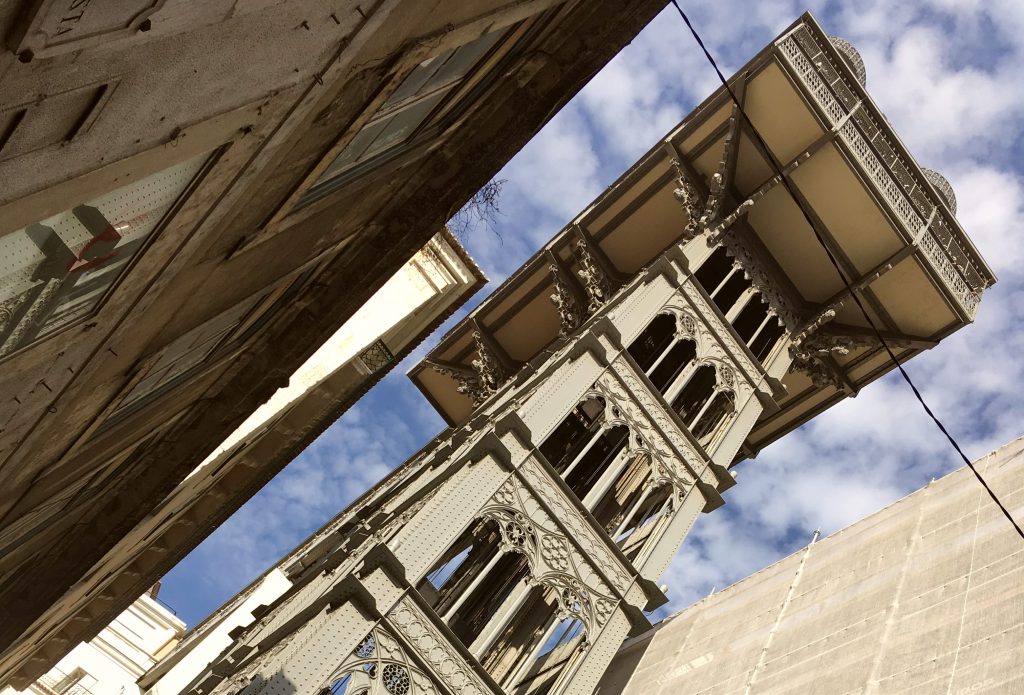 First there's the historic lift which links the lower areas of Rossio with the upper areas near the Carmo Convent. The lift is known as the Elevador Santa Justa and it has a decent viewing platform on the top too. Sometimes the queue to get in it stretches back up the stairs. If that's the case, we'd recommend skipping the upward journey and walking instead, then get the lift down. You can use the Via Viagem travel card to ride the lift if you don't want to visit the viewing platform.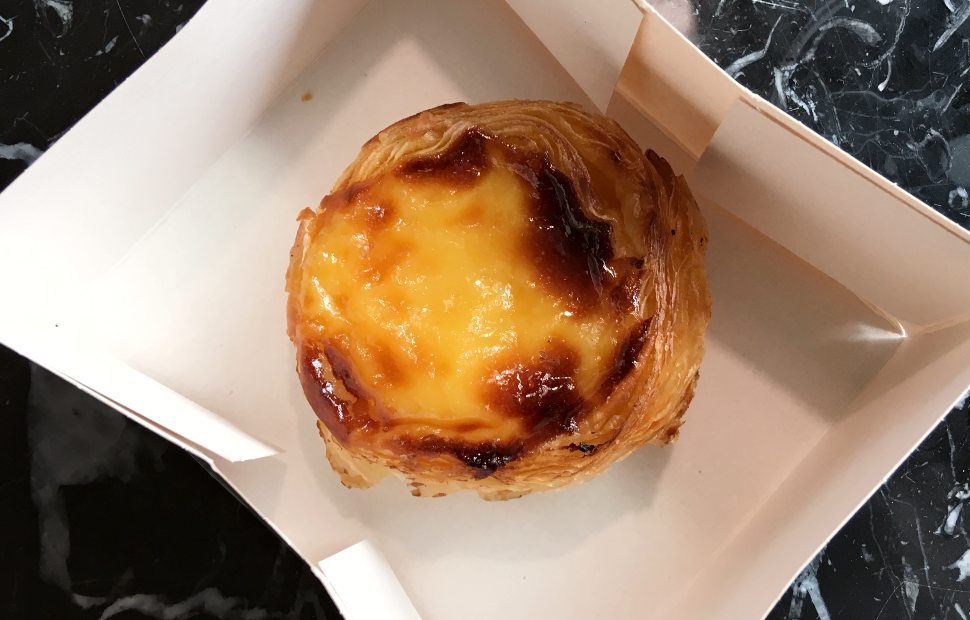 Several parallel streets leave the Praca do Rossio square heading for the river estuary. All of these are lined with shops, bakeries and restaurants. If you're looking for somewhere to eat, this is the area to be in. The bakeries all serve the classic Pasties de Nata (pictured above) which is a sweet custard tart and is best eaten while still warm. They are truly delicious and we ate loads of them on our city break.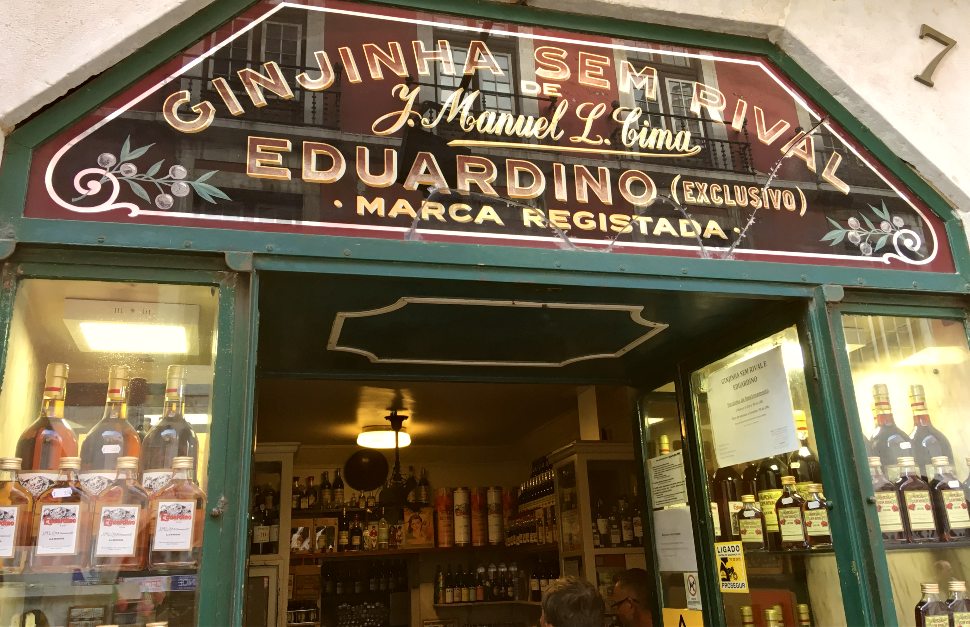 Another Lisbon tradition is to tour the GinJinha establishments around Rossio. This is a sweet berry liqueur – tasting like cherries which originated in Lisbon. There are many to try and you can easily spend an afternoon walking from one to another to sample them. This one (above) is just off Rossio square next door to the National Theatre.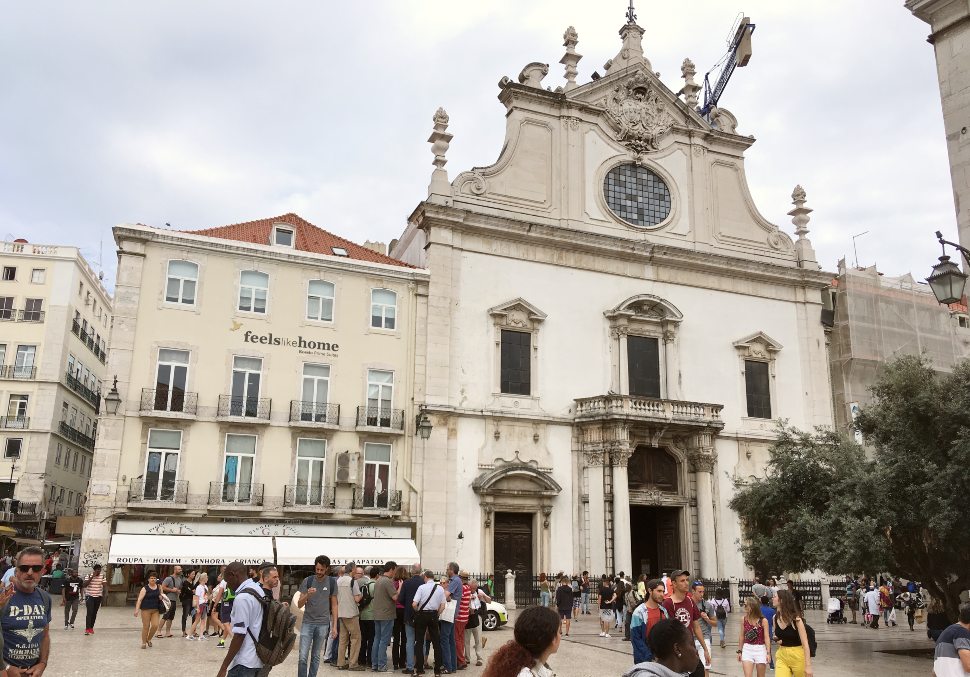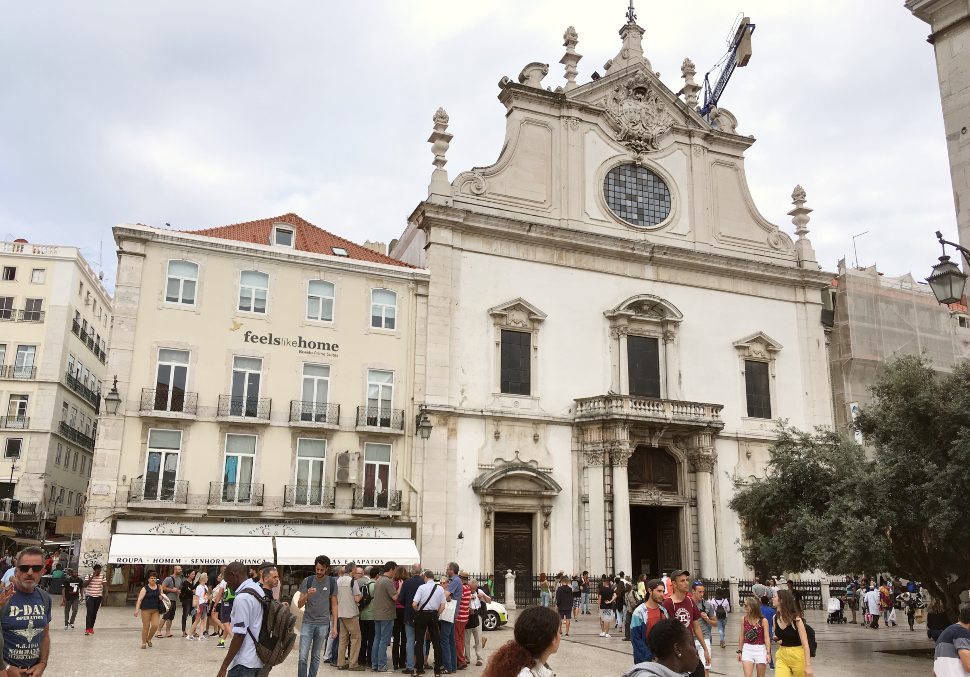 One final recommendation in Rossio is to visit Igreja de São Domingos (pictured above). This church is a national monument and the reason it stands out is that it suffered a devastating fire in 1959. Although repairs have taken place, including a new roof, the walls have been left showing the charring of the fire as a lasting memory to what happened. It is both distinctive and poignant when you see it.
LOCATION & MAP
Address: Praca do Rossio, Lisbon, Portugal

Praca do Rossio (King Pedro IV Square) is near to Santa Justa Lift in the centre of Lisbon. The Hop On, Hop Off Yellow Bus Tour stops nearby.
MORE ON ROSSIO
Rossio – Wikipedia
Lisbon's Best Hotel Deals – We recommend Hotels.com
More Things To Do In Lisbon