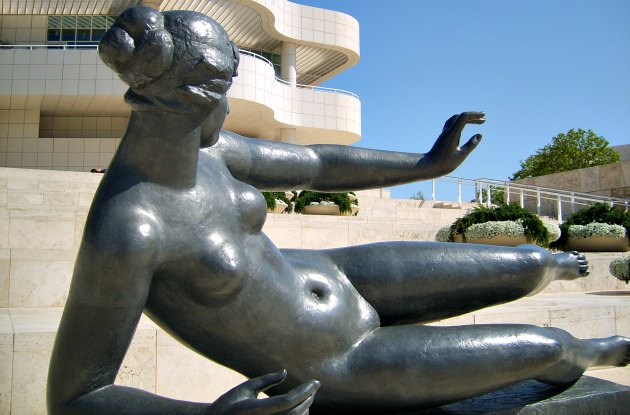 The Getty Center is a visual feast of contemporary architecture, beautiful gardens, water pools and tremendous views. It sits high up on a hill overlooking the interstate highway 405 and the sprawling city of Los Angeles. Enjoying the outside of the buildings and grounds can keep you occupied for a long time, but once you enter the various structures you are then treated to a huge collection of art.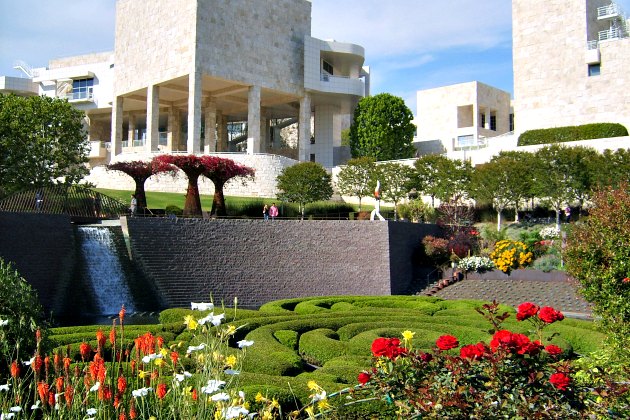 When arriving at the Getty Centre you will need to park at the bottom of the hill in the parking lot and take the regular free tram to the top. The center is quite large and you'll need a couple of hours at least to wander around – more if you plan to eat. There are plenty of places to get food here, some with a terrific view.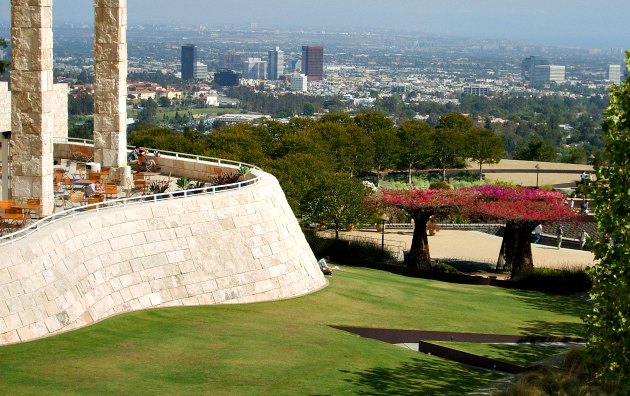 This is one of our favourite places in LA – striking architecture, beautiful gardens, impressive works of art and a sense of relaxation. We also enjoyed the irony of feeling so calm whilst overlooking the bustling and congested 405 highway!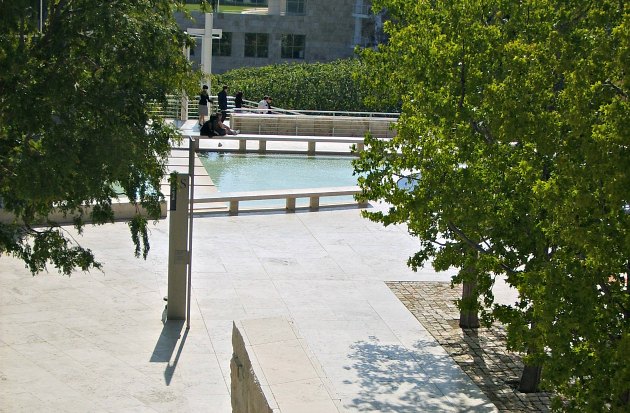 Admission to the Getty Center is free. It's open Sunday & Tuesday to Friday between 10am and 5.30pm, Saturday from 10am to 9pm. You can take an organised trip to the Getty Center with a pickup from your hotel here.
LOCATION & CONTACT
Address: The Getty Center, 1200 Getty Center Drive, Los Angeles, California 90049.
Tel: +01 310 440-7300
Access to the Getty Center is only via the main gate on Sepulveda Boulevard. It's signed from the Interstate 405.
MORE ON THE GETTY CENTER
Getty Center – Official Website
The Getty Center – Wikipedia
Getty Centre Tour
Hotels near the Getty Center – Great rates from Hotels.com
Books on the Getty Center – Amazon.co.uk