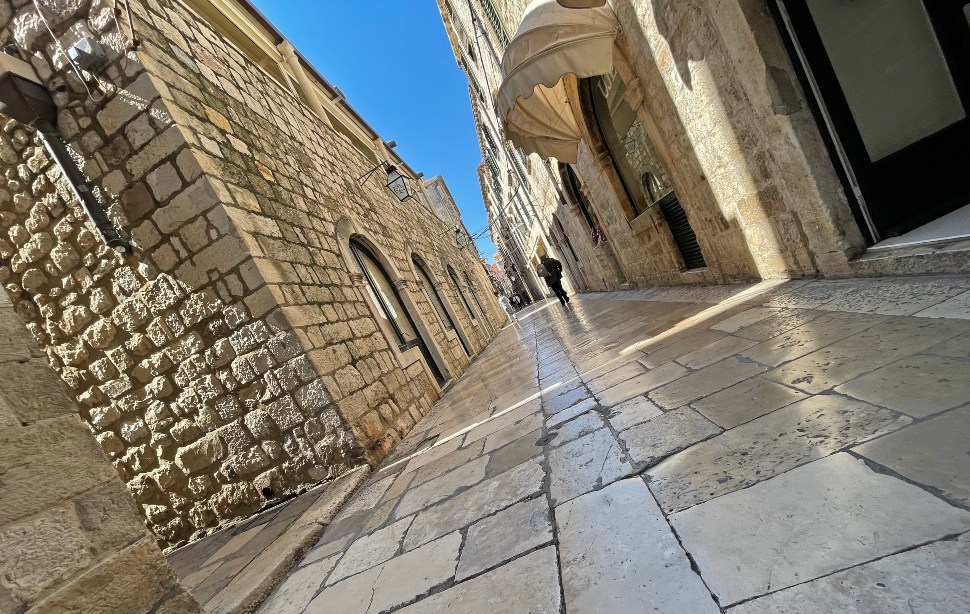 The area within the city walls of Dubrovnik is fascinating to stroll around. Some parts are a UNESCO world heritage site and you'll feel like you're actually walking through history. Access to the old city is through one of 3 gates. Traditionally there were only 2, the Pile Gate in the west and the Ploce Gate (pictured below) near the old harbour. A third gate was added in the north in the early 1900s.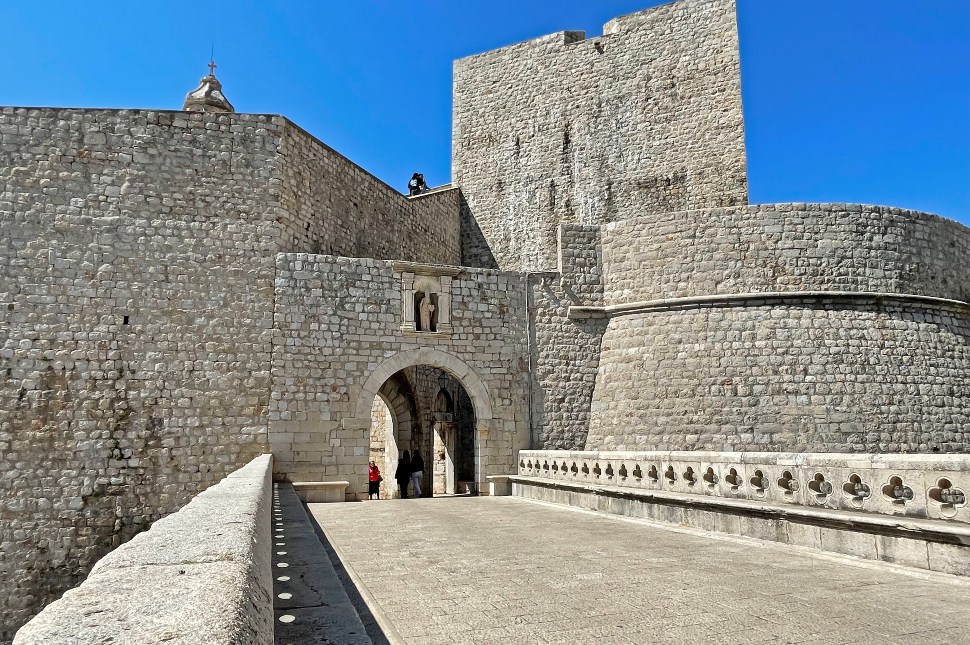 The main thoroughfare in the old town runs one of the older gates to the other and is known as the Stradun (pictured below). It's a wide walkway, but is often crowded with tourists. It's characterised by matching arched doorways all the way along. This feature was celebrated in the movie Star Wars: The Last Jedi, when the old town featured as the casino planet Canto Bight. Many other locations in the city were used for the Game Of Thrones TV series. See our free guide for more: Game Of Thrones Dubrovnik Filming Locations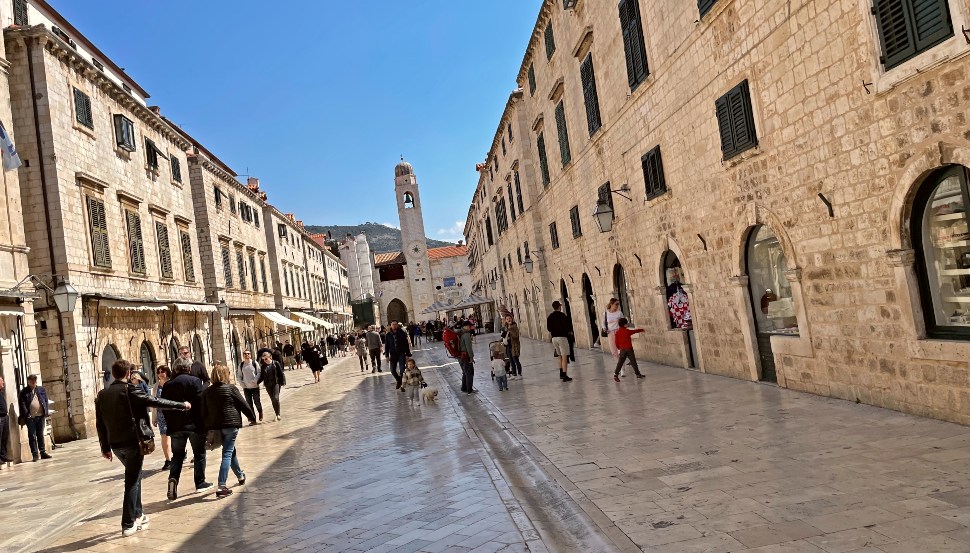 Highlights within the walls include palaces, churches, monasteries, fountains and the cathedral. To be honest though, we just loved exploring the back streets to see where they led. The areas around the walls are particularly attractive. We also enjoyed sitting in the public squares and watching the world go by.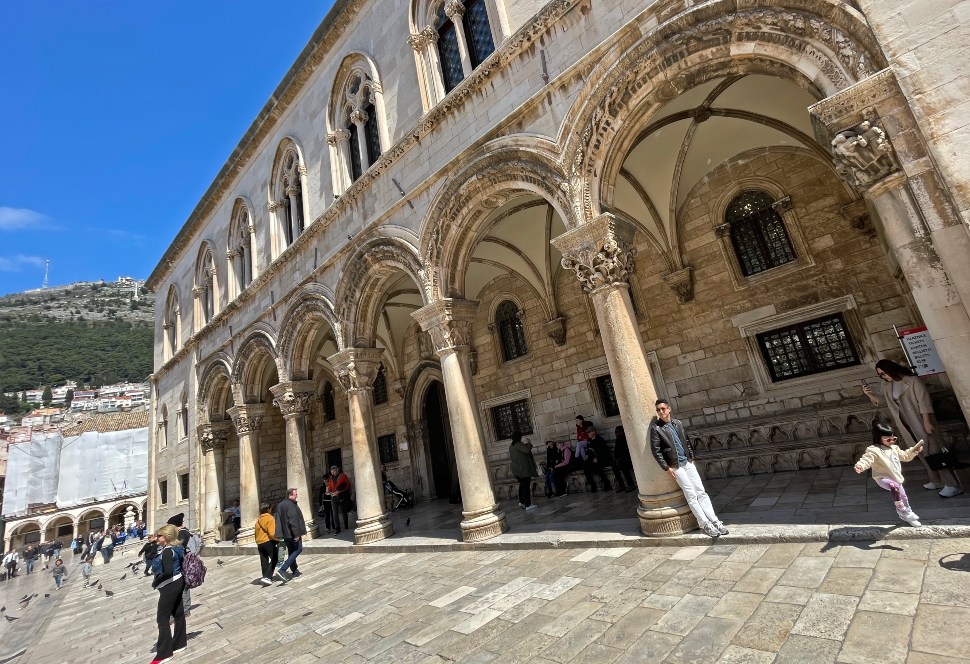 One highlight you won't miss is near the Pile Gate. It's a huge circular Onofrio fountain with 16 sides. It was named after Onofrio della Cava who designed Dubrovnik's water system. Look out for the carved animals on each side.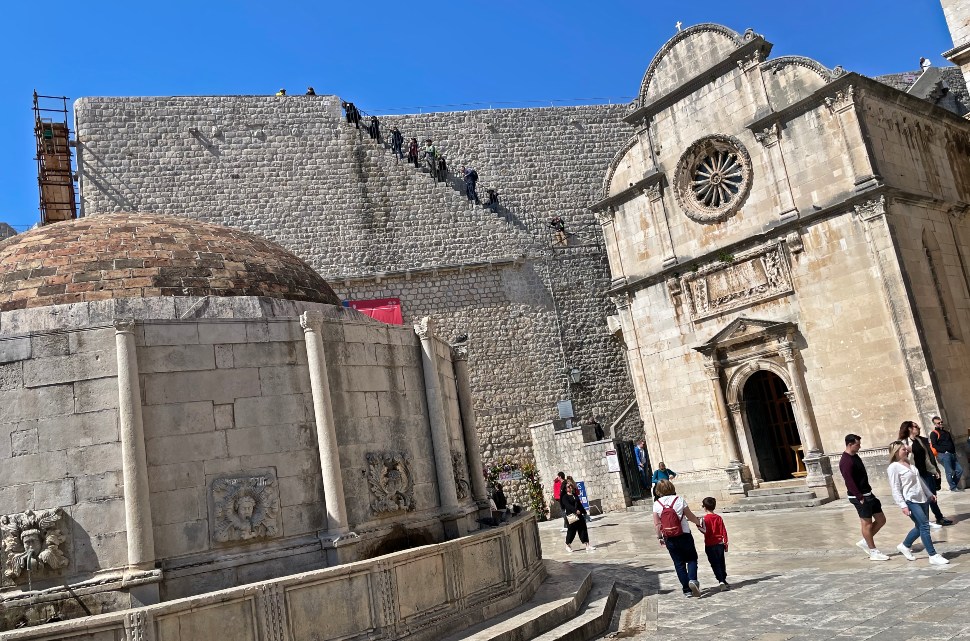 The old town was damaged in a huge earthquake in 1667 and had to be repaired with years of building work. More recently it was damaged when it was involved in the conflict surrounding the break up of the former Yugoslavia in the early 1990s. You'll find pictures of just how much damage was done online, much of which has been repaired although some battle scars are still visible, it just adds to the history.
LOCATION & MAP
This map shows the location of the historic Pile Gate, but you can move it around to see the rest of the old town…
MORE ON DUBROVNIK'S OLD TOWN
More Things To Do In Dubrovnik
Dubrovnik's – Wikipedia