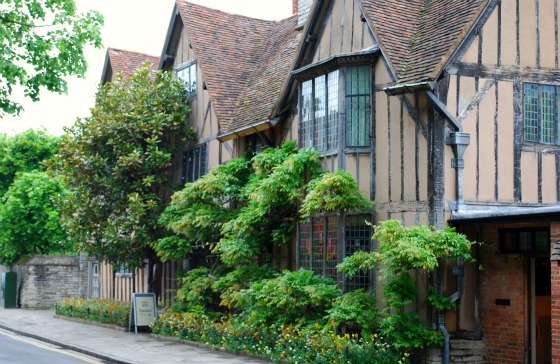 Shakespeare's eldest daughter, Susanna, married the town doctor, John Hall and lived in this house near the church in the centre of Stratford.  The house is preserved with luxurious rooms, befitting of a man of his status.  We thought this house was absolutely charming.  It's very attractive, interesting to wander round and the formal garden is beautiful.  Inside the house, there are some medical artefacts and an edition of Dr John Hall's medical notes from 1657.  Whilst this is a great example of a house of its period, we felt it was the house which has the least connection with Shakespeare himself but it's still well worth visiting.  This is an extract from our free Shakespeare Country Guide.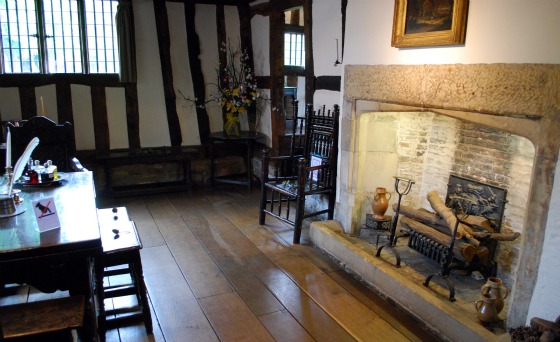 Basic admission to the Hall's Croft will also grant you entry to the two further Shakespeare properties based within the town – the Birthplace and New Place/Nash's House.  You can also buy a ticket to visit all five.  The other buildings are…
Shakespeare's Birthplace – Where Shakespeare grew up
Anne Hathaway's Cottage – Where Shakespeare's wife grew up
Mary Arden's Farm – The childhood home of Shakespeare's mother
Nash's House & New Place – The location of Shakespeare's last house
Adult admission to the town properties is £12.50 or a ticket for all five will cost you £19.50 (2011 prices).  Booking online here can save you money!  Also, tickets are valid for 12 months from the date of issue to allow you to return for free.  Hall's Croft is open every day from from 10am to 5pm  (April to October) and from 11am to 4pm (November to March).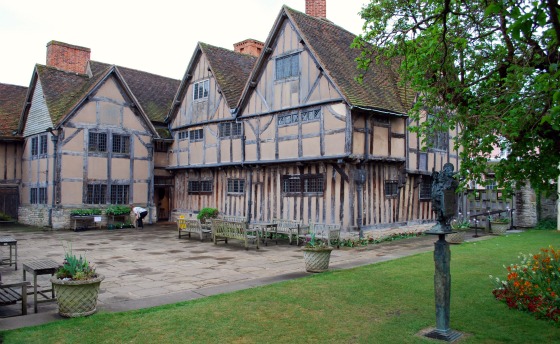 LOCATION & CONTACT
Address: Hall's Croft, Old Town, Stratford-Upon-Avon CV37 6BG
Tel: +44 (0)1789 292107
Hall's Croft is owned and administered by the Shakespeare Birthplace Trust
Tel: +44 (0)1789 204016
Fax: +44 (0)1789 262073
Email: info@shakespeare.org.uk
Hall's Croft is just around the corner from Shakespeare's Grave at Holy Trinity Church and a short walk through Avonbank Gardens to the RSC Theatre.
MORE ON HALL'S CROFT
Shakespeare's Birthplace Trust – Official website
Attractiontix – Discount admission to Hall's Croft
Stratford Hop-on, Hop-off Bus Tour – Stops at Hall's Croft
Visit Shakespeare's England – Official website with accommodation, special offers and more information.  Alternatively call +44 (0)1926 471 329
Hotels in Stratford-upon-Avon – Best prices from Hotels.com
Stratford Upon Avon Guide Books – Amazon.co.uk (UK)
Stratford Upon Avon Guide Books – Amazon.com (US & Canada)