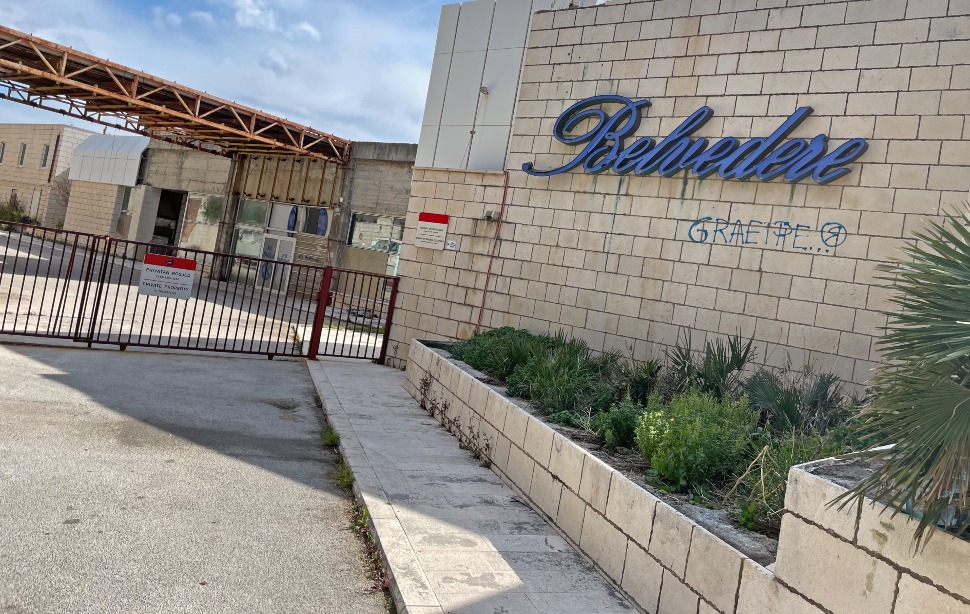 One thing that will strike you about the beautiful country of Croatia is that it has a surprising number of abandoned buildings. Many of them sit in coastal areas and although most are small houses or villas, some are huge. For instance, it's estimated there are around 100 abandoned hotels dating back to the explosion in tourism in the former Yugoslavia.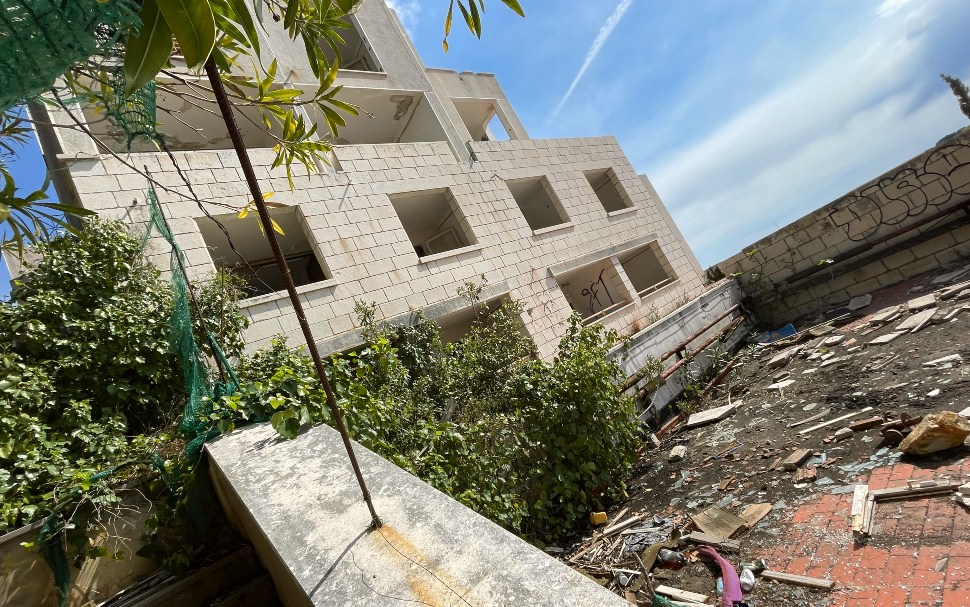 If you are a fan of urban exploring, there is one such example covering several levels just outside Dubrovnik. Hotel Belvedere has incredible views of the old city and when it opened in 1985 it was the height of luxury. It was designed for the rich and famous and even had its own helipad. The Croatian war of independence 6 years later put an end to its life welcoming guests when it was shelled by the Yugoslav army. Since then its main residents have been feral cats.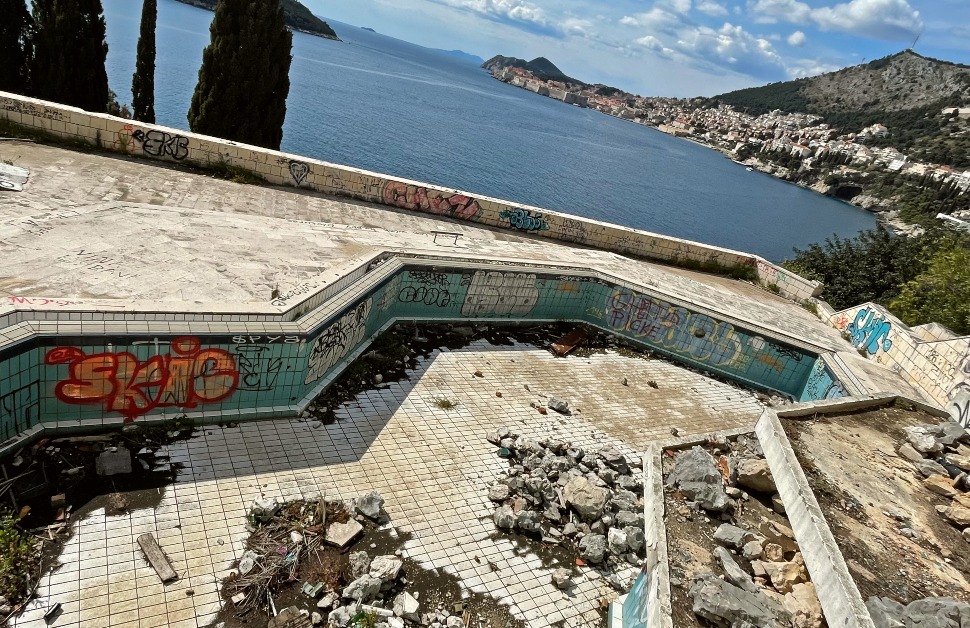 Hotel Belvedere has now become a bizarre tourist attraction with visitors keen to see the decaying building and also a key location from Game of Thrones. The terrace towards the beach (pictured below) was used as the arena for the memorable dual between 'The Mountain' and Oberyn.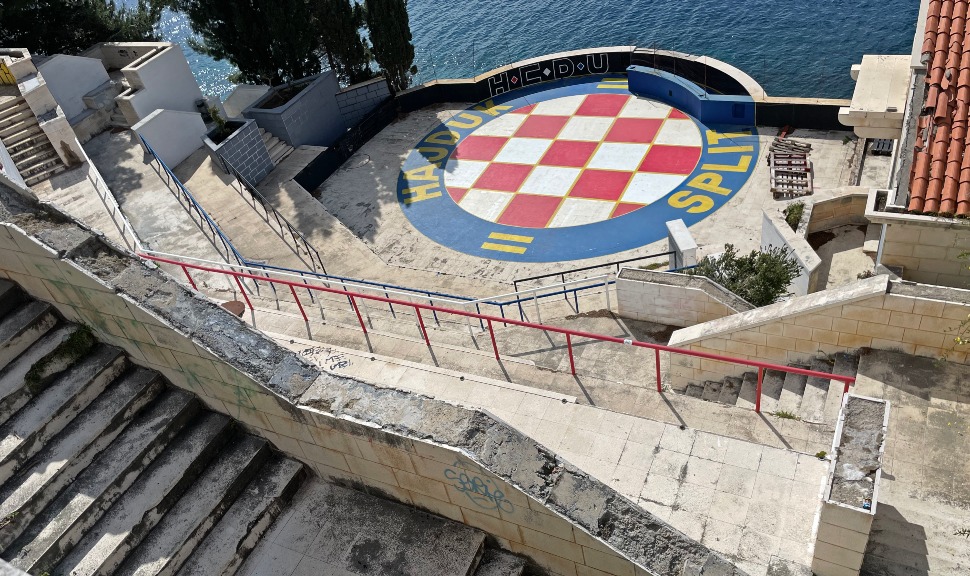 A word of warning. Most of the exterior parts of the former hotel are easily accessible from local roads and a set of stairs down the cliff, but we do not recommend that you enter the structure itself. Whilst we found the place fascinating, it's also saddening that such an incredible location is not being used today and just lies in ruins. The site's future is still uncertain. Redevelopment plans have stalled and for now at least, the Hotel Belvedere continues to decay. Incidentally, there's another location nearby with 4 abandoned hotels. The bay of Kupari near Srebreno.
LOCATION & MAP
Address: Hotel Belvedere, 28 Ulica Frana Supila, Dubrovnik, Croatia

The widest road for access is the top one, but there is a small car park you can use by the church on the lower road. The site is walkable from Dubrovnik old town.
MORE ON DUBROVNIK'S ABANDONED BUILDINGS
More Things To Do In Dubrovnik
Hotel Belvedere – Wikipedia
Kupari's Abandoned Hotels – UK Daily Mail