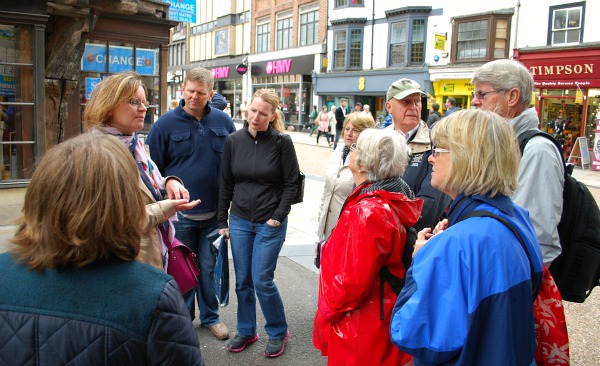 A great way to learn about the historic sights of Oxford is to take one of the many walking tours on offer. Some are 'official' walking tours which have a fee and are bookable in the Visitor Information Centre but there are also plenty of free tours which are unapproved. We've heard good reviews about both, but do bear in mind that the official guides have trained and taken exams to be able to do what they do. We took the University and City Walking Tour which we really enjoyed. The guide was knowledgeable, and informative and over the space of 2 hours we really felt we knew the city better. The tour also included a visit to Exeter College (pictured below) where Inspector Morse passed away.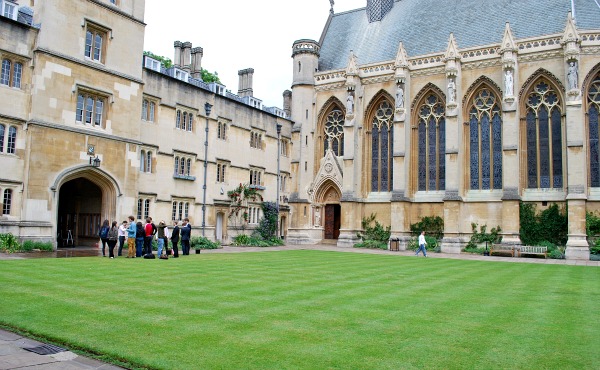 Some of the other official walking tours on offer include the Morse, Lewis & Endeavour Tour, the Harry Potter Film Sites Tour and the JRR Tolkein Tour. There's also an informal Family Tour, Oxford Film Sites Tour, Oxford Children's Stories Tour and the Magic, Murder & Mayhem Tour. If art and architecture is your thing there are specialist tours on Gargoyles & Grotesques, Tudor Oxford and Stained Glass.
To be honest, there's pretty much a tour for everything you can think of. Most of these themed tours depart from the Visitor Information Centre at 1.45pm, but you'll need to book in advance at the special desk inside. Not all tours operate on all days, so again, you'll need to check what's on when. The most popular and regular tour is the University & City Walking Tour described at the top of the page. This tour costs £16 for adults (2019 prices) and you can book online here.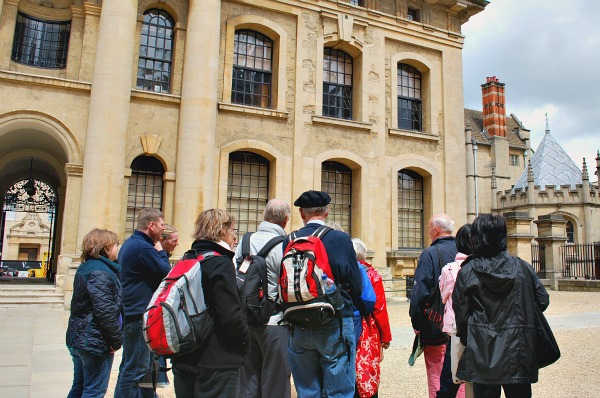 When you visit Oxford, you will see lots of free walking tours available. If you decide to take one, remember that there will be a fee to pay at some point. With some of these tours it's just tips at the end, others don't cover entrance fees to some of the places you visit. Having said that, many of these tours get decent reviews, so it's up to you if you want to risk the unknown.
LOCATION & CONTACT
Most tours, either free or paid for, leave from outside the Visitor Information Centre which is signed all over the city:
Address: Oxford Visitor Information Centre, 15-16 Broad Street, Oxford, OX1 3AS
Tel: +44 1865 252200
MORE ON OXFORD'S WALKING TOURS
Oxford Hop-on, Hop-off Bus Tour – Stops near the Visitor Information Centre
Hotels in Oxford – We recommend Hotels.com
Oxford Guide Books – Amazon.co.uk
Travel Through Oxford Guide Book – Amazon.com