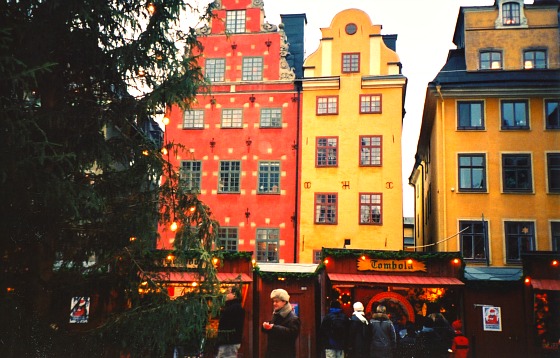 Without doubt, this is the most attractive part of Stockholm. A great place to shop, eat and sleep! Colourful buildings line the island's edges and there are quaint cobbled footpaths snaking through the centre. There's character by the bucket load! This is where Stockholm actually began in the 1200s and it's described as one of the best preserved medieval city centres in Europe. Today, Gamla Stan is known for its craft shops but you'll find a little bit of everything here. Look out for Stockholm Cathedral, the Royal Palace and Stortorget, the oldest square in Stockholm (pictured above). We'd recommend that you stay in Gamla Stan too.  This is an extract from our free Stockholm City Guide.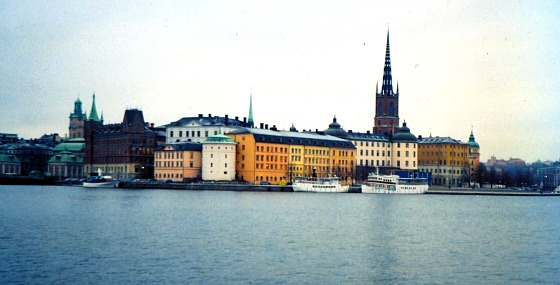 Here's a little more on some of the attractions of Gamla Stan:
The Royal Palace: This is the official residence of the King of Sweden and is one of the largest palaces in Europe.  Although a palace has existed on this site in Gamla Stan since 1697, this one is 18th century in design.  Inside, you'll visit the reception rooms, the Hall of State, the Treasury, the Armoury and the stables.  There are a total of five museum areas inside.  Outside, look out for the changing of the guard which occurs daily.  More info, ticket prices, pics & links…
Stockholm Cathedral: The church of St Nicholas stands proud in Gamla Stan and is also known as the Great Church (Storkyrkan). You'll find it right next to the Royal Palace and inside there's a wooden statue of St George and the Dragon and the oldest known image of Stockholm.
Stortorget:  This square is surrounded by former merchants' houses painted in different colours.  Also here is the Stockholm Stock Exhange.  The square is used for demonstrations, gatherings and performances, whilst in the winter it is home to a Christmas Market (pictured at the top of the page).  Also look out for the ancient well.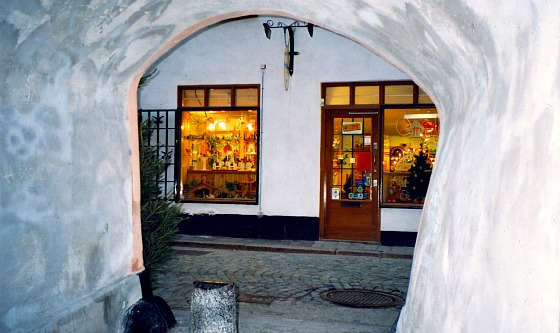 LOCATION & MAP
Gamla Stan means 'Old Town' in Swedish and is basically the island of Stadsholmen although it does technically include some of the small surrounding mini islands too.
MORE ON GAMLA STAN
Stockholm In One Day – Sightseeing Tour – Includes Gamla Stan
More Things To Do In Stockholm – The full list of tours and activities
Gamla Stan Hotels – Lowest Prices guaranteed at Hotels.com
Gamla Stan – Wikipedia