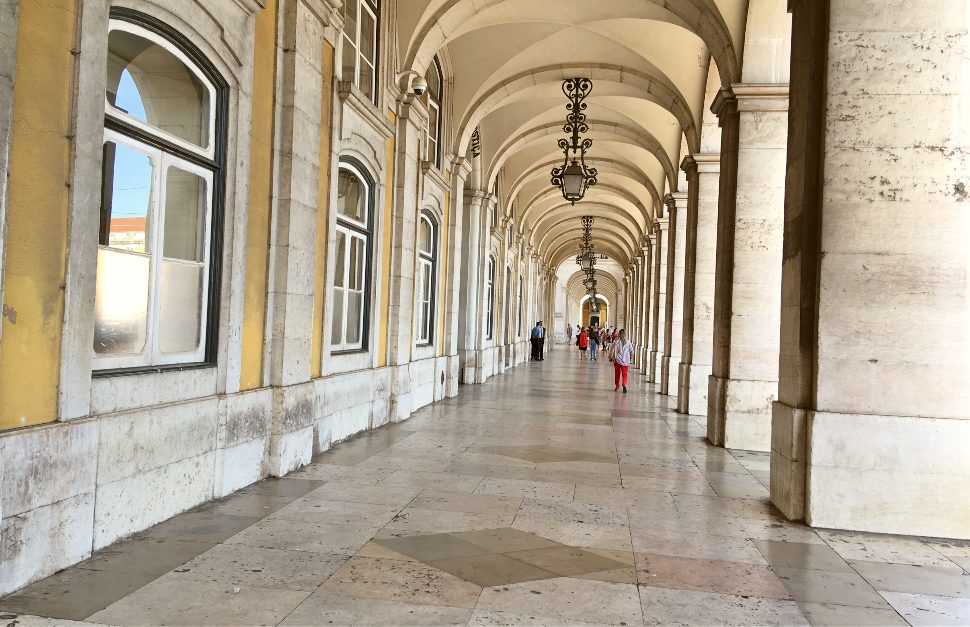 Praça do Comércio is a huge public square in Lisbon and it's bustling day and night with locals and tourists. People gather around the central statue of King Jose I or frequent the many cafes and restaurants around the edge of the square. Three sides of the square are taken up with attractive, yellow-painted grand buildings in a sort of U shape. They all have a gallery walkway underneath them (pictured above). The final side of the square is open to the River Tagus.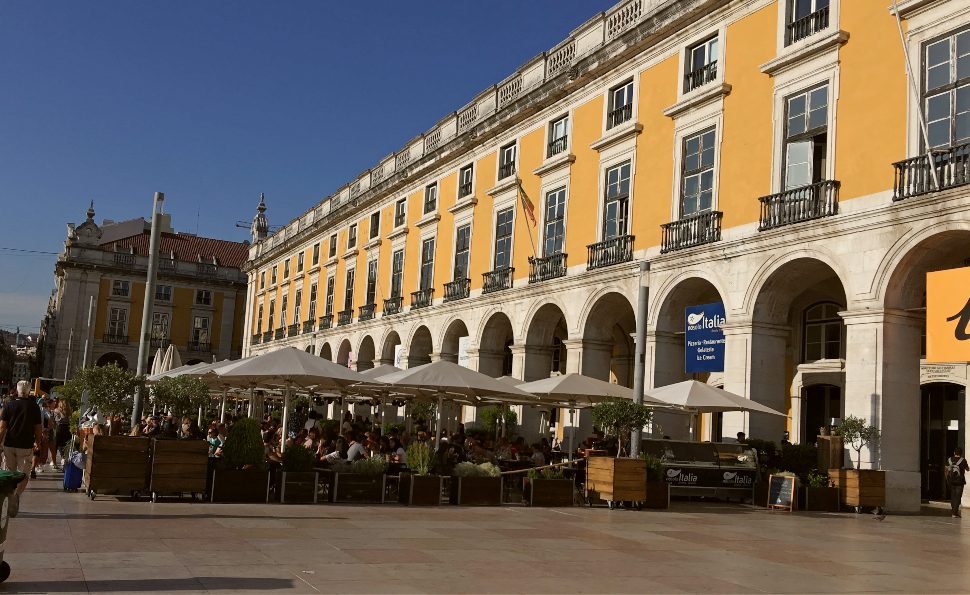 Despite it being a busy transport interchange for busses and trams, one of the things we loved about this square was the relaxed feel and atmosphere. In the evening particularly, you'll find street entertainers drawing a crowd and people just sitting around the statue and chatting. The restaurants are always busy too. Inside the buildings there's a tourist information centre telling you more about Lisbon and the large arch (pictured below) is topped with another of Lisbon's many viewing platforms. Admission is 2.50 Euros (2019 prices).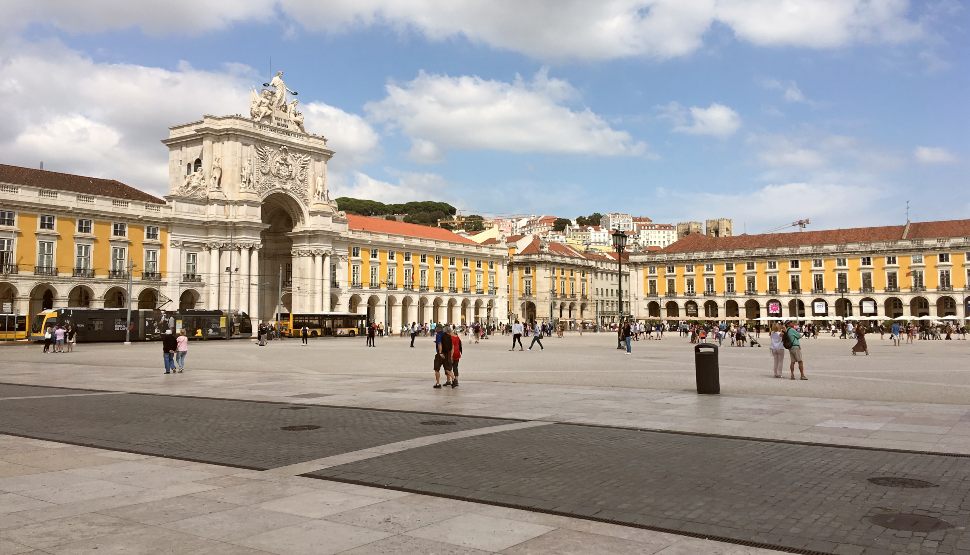 This square was constructed after the whole area was largely destroyed in a huge earthquake in Lisbon in 1755. The royal palace that stood here until then was lost and the earthquake (and resulting tsunami) also left its mark on many other historic buildings in Lisbon. One of the most unique aspects of Praca do Comercio is that it has its own beach. The Tagus estuary is tidal and when the tide is out, a golden sandy area is revealed. This place is particularly popular at sunset when people gather here to watch the light fade into deep reds and oranges as the sun disappears over the horizon.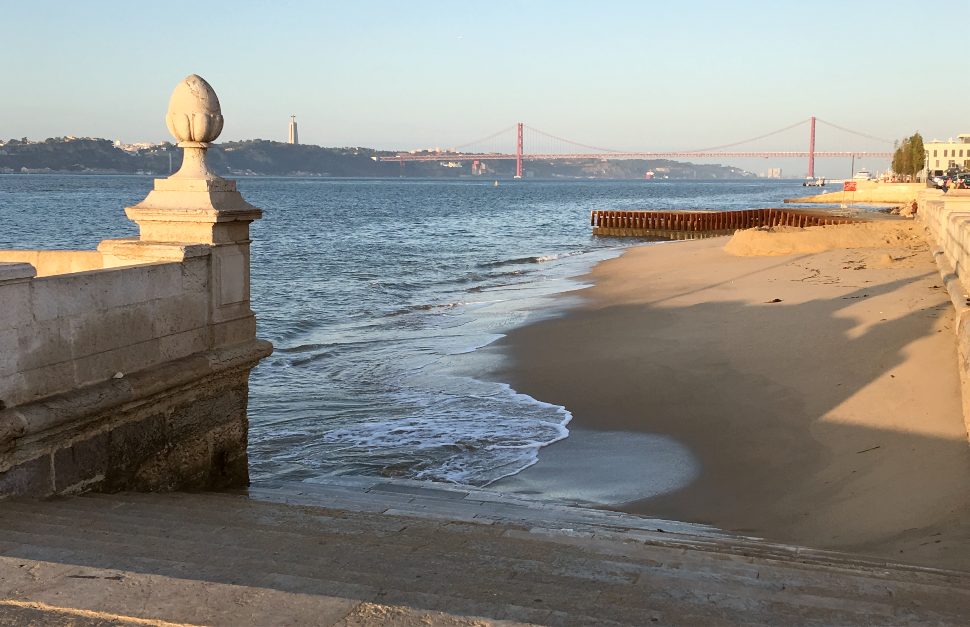 LOCATION & MAP
Address: Praça do Comércio, 1100-148 Lisbon, Portugal
Tel: +35 121 413 8679
Praça do Comércio is a busy transport interchange where you can catch the E15 tram to Belem. The Hop On, Hop Off Yellow Bus Tour stops here, as does the tramcar tour.
MORE ON PRACA DO COMERCIO
Praça do Comércio – Wikipedia
Lisbon's Best Hotel Deals – We recommend Hotels.com
More Things To Do In Lisbon