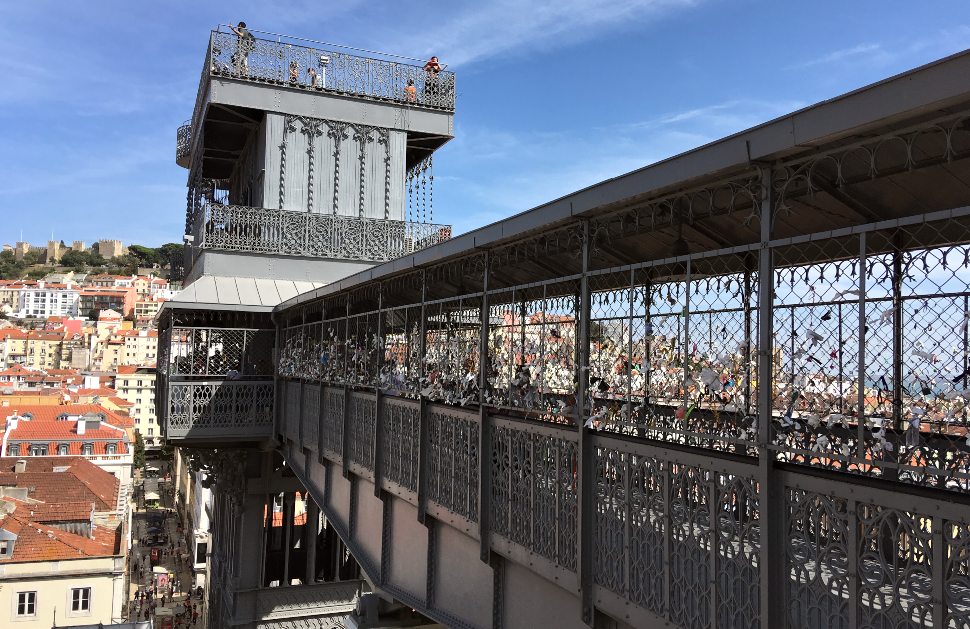 The Santa Justa Lift (Elevador de Santa Justa) is a spectacular piece of history right in the centre of Lisbon. Construction started in 1900 and it opened to the public in 1902. In its most basic form it is simply an elevator from street level at Rossio to streets higher up the hill around Largo do Carmo, but it's also a thing of beauty. The ornate ironwork is superb and once you start to look at the Gothic detail, there's so much too see.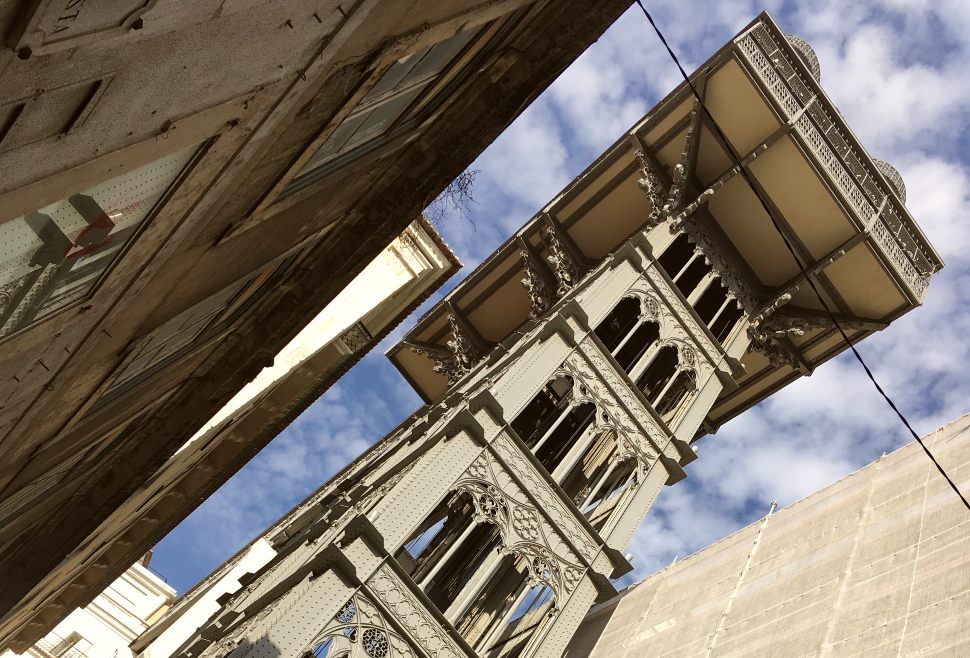 The best way to experience the lift is to take a ride. The most convenient direction is upwards, but be warned there are big queues at busy times of day. You can avoid these by walking up the three steep streets around the lift towards the former Carmo convent and heading down the lift instead. At least that way you'll get to enjoy the crafted wooden interior of the two elevators without a long wait.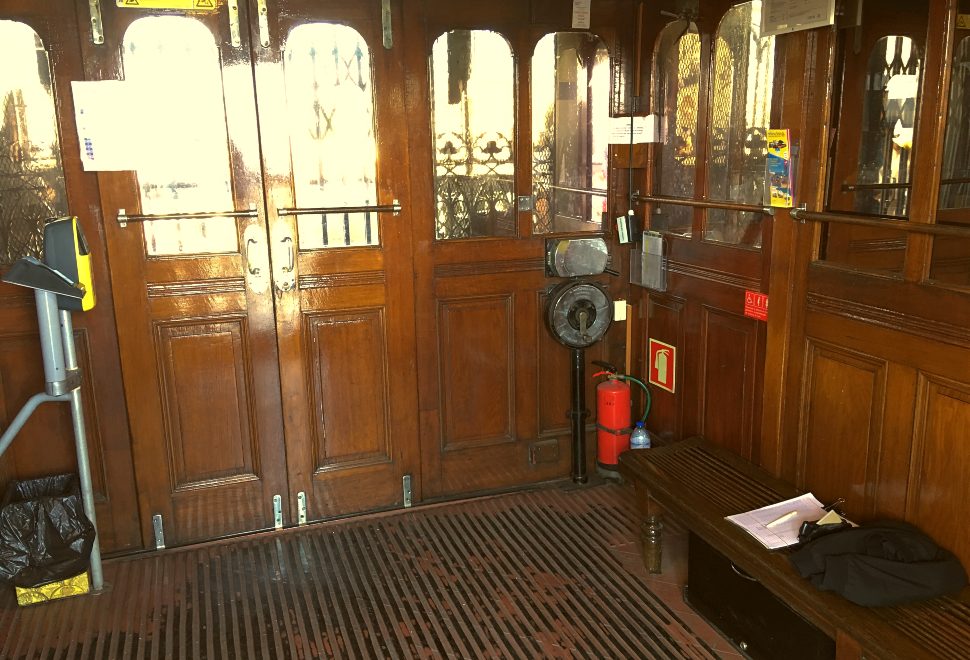 Right on top of the elevator, is a relatively new viewing area which offers a decent view in all directions, mainly of the terracotta rooftops of the buildings in Baixa. There are better views to be had in Lisbon if you want them, but we found the viewing platform to be an enjoyable experience. Whilst the Santa Justa lift is primarily a tourist attraction these days it is still technically part of Lisbon's public transport system. As such you can ride it using the Viva Viagem card. This will be much cheaper than buying a ticket at the lift and you can use it on pretty much all of Lisbon's public transport. You can get a Viva Viagem card from any metro station and top it up with cash. All you do then is present the card on entry for whatever you are using – this is known as 'zapping'.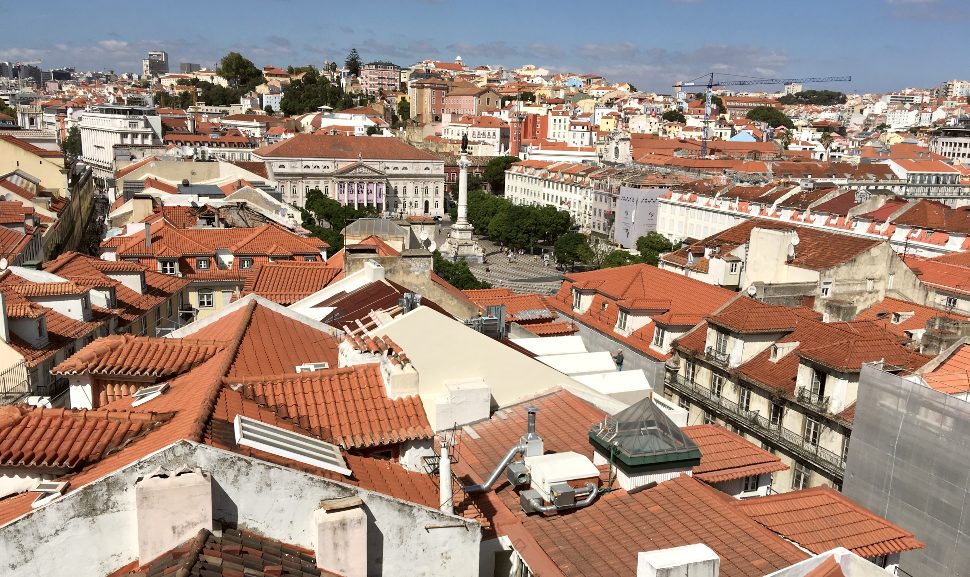 The Santa Justa Lift operates every day from around 7am, closing at 11pm in the summer and 9pm in the winter. There are frequent departures from 9am, but only usually every 10 minutes. 20 people go in each lift upwards, so you can work out how long you'll be queuing for. It's a great experience, but it's not worth waiting a long time for! Adult return trips purchased at the lift are 5.15 Euros. With Viva Viagem the fare is 1.35 Euros each way. The viewing point is an additional 1.50 Euros (2019 prices). Admission is free with the Lisbon Card.
LOCATION & MAP
Address: Elevador de Santa Justa, R. do Ouro, Lisbon, Portugal
Tel: +35 121 413 8679
Santa Justa Lift is just a short stroll from King Pedro IV Square, known as Rossio, in the centre of Lisbon. The Hop On, Hop Off Yellow Bus Tour stops nearby.
MORE ON SANTA JUSTA LIFT
Santa Justa Lift – Official website
Santa Justa Lift – Wikipedia
Lisbon's Best Hotel Deals – We recommend Hotels.com
More Things To Do In Lisbon