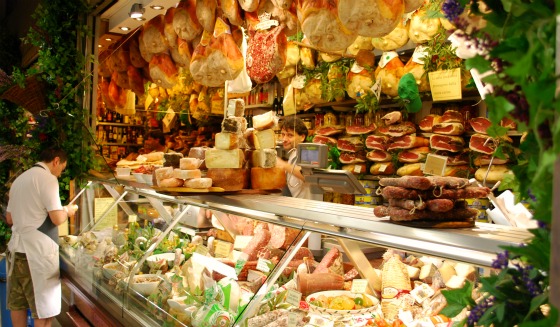 Florence has a vibrant indoor food market on Via Dell'Ariento where your senses will be treated to amazing aromas and attractive fruits and spices. From the outside, this building looks somewhat out of place in Florence, but as soon as you enter, the sights and smells feel as normal as visiting the Duomo. Walking around makes you wish you had a kitchen in your hotel room! The market is often busy and sells everything from meats to cheeses and olives to vegetables.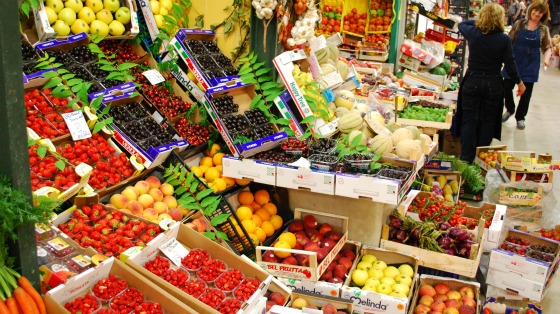 The best time to go to the food market is before 10am because at peak times of the day, the crowds start to clog up the aisles. Most stalls will wrap things for you to take home as souvenirs, but make sure you follow your country's rules when it comes to importing things like meat and cheese.  If you love cooking you're sure to like the Cooking Course and Florence Market Visit tour from our Tours & Activities pages.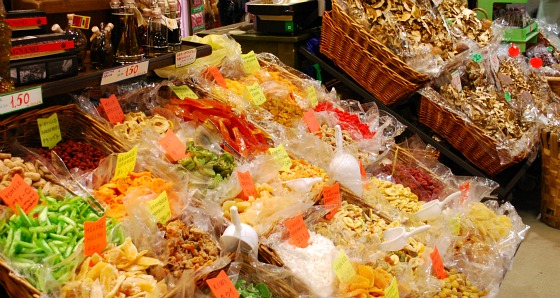 The indoor food market (Mercato Centrale) is open Monday to Saturday from from 7am till 2pm. Some stalls are also open on Saturday afternoon.  Don't forget to visit the outdoor San Lorenzo Street Market while you're here too which is great for leather goods, clothes and souvenirs.
LOCATION & CONTACT
Address: Mercato Centrale, Via dell'Ariento, 50123 Firenze, Italy
MORE ON FLORENCE INDOOR FOOD MARKET
Hotels near Mercato Centrale/San Lorenzo Market – Best price guarantee from Hotel.com
Cooking Course and Florence Market Visit – Highly rated tour
Florence Cooking Course
More Florence Tours – From our Tours & Activities pages
Florence Guide Books – Amazon.co.uk (UK)
Florence Guide Books – Amazon.com (USA & Canada)