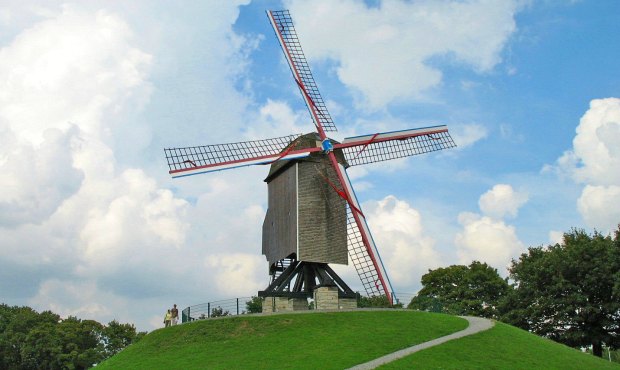 The windmills of Bruges sit on a pathway around the edge of the old city boundary. Originally there were 25, but now only a handful remain and they have become a popular attraction for visitors. It's quite a walk from the city centre to get here, but it really is worth it! You can walk on some of the old city walls here too. Some of the windmills are open to the public and there is a small museum inside the Sint Janshuismolen mill.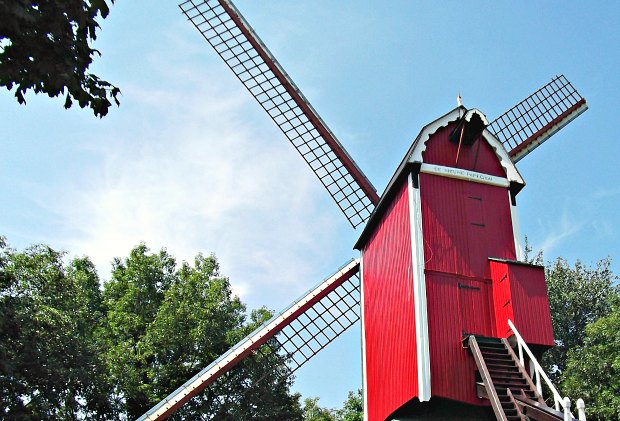 The northern most windmill, built around 1765, is Coelweymolen, but was rebuilt here in 1996 and is open to the public for a small fee. Next is the Nieuwe Papegaai Mill, a rebuilt oil mill placed here in 1970. Next is the Sint Janshuismolen windmill, which was built by a group of bakers in 1770. It's the only one still in it's original position. The southern most windmill is Bonne Chiere Mill, built in 1888 in Olsene and moved here in 1911. The mills that are open to the public occasionally sell their own flour.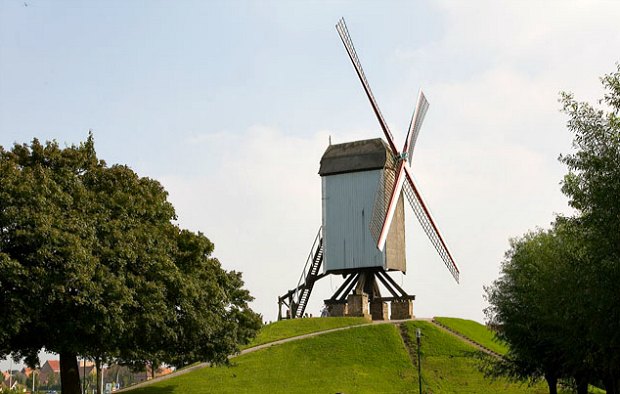 Some of the mills are open to the public from April to September only and for limited times, but you can visit the outside of the mills all year round. Admission is typically 2 to 3 Euros (2010 prices).
BRUGES WINDMILLS LOCATION
You'll find them on the outskirts of the city along the canal path Kruisvest (between Bapaumestraat and Sasplein).
MORE ON THE WINDMILLS IN BRUGES
Windmills in West Flanders – Wikipedia
More Things To Do In Bruges
Bruges Hotels – Hotels.com
Bruges Guide Books – Amazon.co.uk