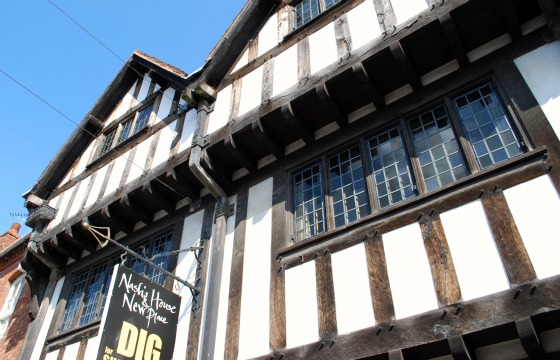 It's shocking to think that anyone would be able to simply knock down a huge part of the Shakespeare life story in Stratford, but it happened.  The house that Shakespeare bought, lived in with his family and then died in was first knocked down and rebuilt in around 1700 and then totally demolished and turned into a garden in around 1759.  Original plans for "New Place" do thankfully still exist and in recent years an archaeological exploration has unearthed original foundations and walls.  When we last visited, you could still see the 'dig' in action.  New Place is accessed through Nash's House next door which was lived in by Shakespeare's grand daughter during her marriage to Thomas Nash. The gardens of New Place are another attraction and when archaeological digs are not taking place, access to the larger part of the garden is free.  Our visit to the property lasted around 25 minutes, most of which was spent sitting in the garden, admiring the plants and sculptures!  Nash's House and New Place are on Chapel Street in the centre of Stratford. This is an extract from our free Shakespeare Country Guide.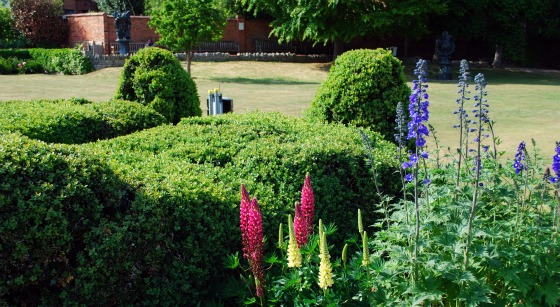 Basic admission to Nash's House & New Place will also grant you entry to the two further Shakespeare properties based within the town – the Birthplace and Hall's Croft.  You can also buy a ticket to visit all five.  The other buildings are…
Shakespeare's Birthplace – Where Shakespeare grew up
Anne Hathaway's Cottage – Where Shakespeare's wife grew up
Mary Arden's Farm – The childhood home of Shakespeare's mother
Hall's Croft – Where Shakespeare's daughter lived with the town doctor
Adult admission to the town properties is £12.50 or a ticket for all five will cost you £19.50 (2011 prices).  Booking online here can save you money!  Also, tickets are valid for 12 months from the date of issue to allow you to return for free.  Nash's House & New Place is open every day from from 10am to 5pm  (April to October) and from 11am to 4pm (November to March).  The large public garden of New Place (pictured above) is open daily and is free unless closed for a special event like an archeological dig.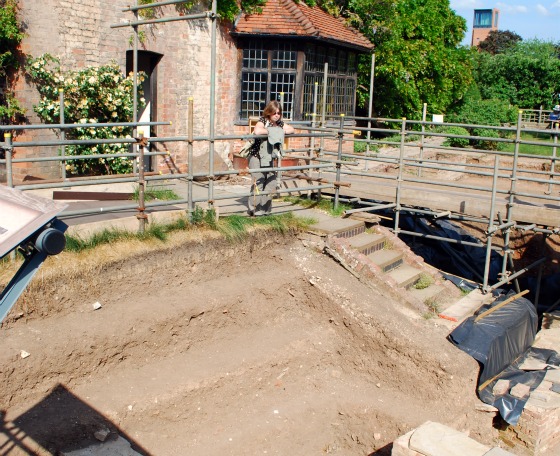 LOCATION & CONTACT
Address: Nash's House and New Place, Chapel Street, Stratford-upon-Avon, CV37 6EP
Tel: +44 (0)1789 292 325
Nash's House & New Place are owned and administered by the Shakespeare Birthplace Trust
Tel: +44 (0)1789 204016
Fax: +44 (0)1789 262073
Email: info@shakespeare.org.uk
MORE ON NASH'S HOUSE & NEW PLACE
Shakespeare's Birthplace Trust – Official website
Attractiontix – Discount admission to Nash's House/New Place
Stratford Hop-on, Hop-off Bus Tour – Stops at Nash's House/New Place
Hotels in Stratford-upon-Avon – Best prices from Hotels.com
Visit Shakespeare's England – Official website with accommodation, special offers and more information.  Alternatively call +44 (0)1926 471 329
Stratford Upon Avon Guide Books – Amazon.co.uk (UK)
Stratford Upon Avon Guide Books – Amazon.com (US & Canada)