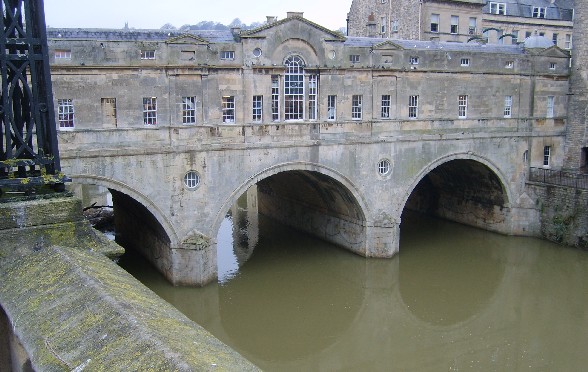 This is one of the world's most beautiful bridges, likened frequently to the Ponte Vecchio in Florence.  It was built to connect central Bath to the other side of the River Avon in a style that fitted its surroundings. There are several locations in which to get a great view of the bridge, the most popular of which is the lovely river walk. You can then climb the stone steps at the end to walk across it. The bridge is packed with quaint boutique-style shops and when you look inside, you'll just how tiny they are. Other places to see the bridge include the road behind Bath Abbey or you could pay to enter the Parade Gardens. This is an extract from our free Bath City Guide.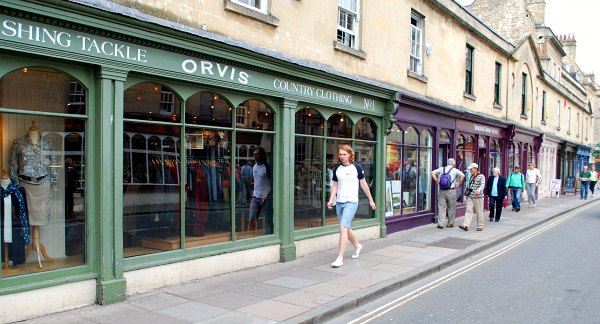 Pulteney Bridge is so important architecturally that it has been designated a grade 1 listed building. It was built in 1773 by designer Robert Adam. Most pictures of the bridge are taken from the South side because over the years, businesses the North side were allowed to extend their shops how they liked and the original look of the bridge has been lost. It is one of only 4 bridges in the world with shops accross the full span on both sides.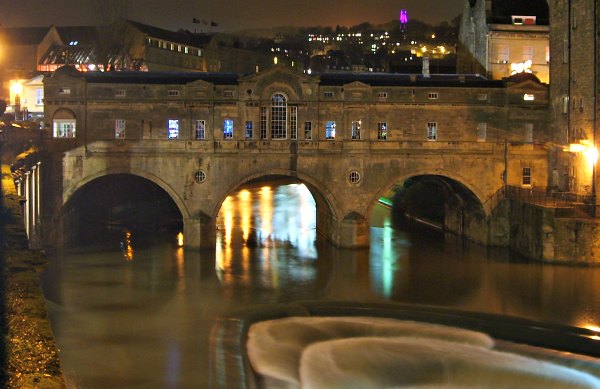 Pulteney Bridge is a public street and is open to the public 24 hours a day. The shops on the bridge though are only open during normal shopping hours. 
LOCATION & MAP
Address:  Pulteney Bridge, Bath, BA2 4AY
Pulteney Bridge is located just a short walk from Bath Abbey next to the Victoria Art Gallery. The Bath Hop-on, Hop-off Bus Tour stops nearby.
MORE ON PULTENEY BRIDGE
Pulteney Bridge – Wikipedia
Ponte Vecchio in Florence – Free-City-Guides.com
Pulteney Bridge – Buildinghistory.org
Hotels in Bath – Best prices from Hotels.com
Books on Bath – Amazon.co.uk