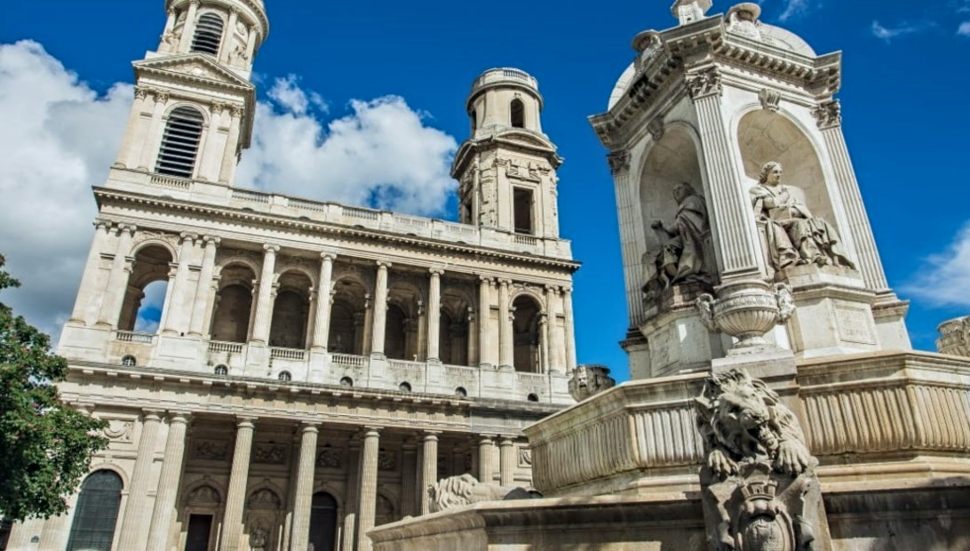 Saint Sulpice is a striking Parisian church which is famous for both its exterior appearance and also its appearance in Dan Brown's book the DaVinci Code. Its towers poke above the buildings around it and as such it's one of the landmarks to look out for in the Paris skyline. It's a great place to visit and we'd definitely recommend popping inside if you're nearby.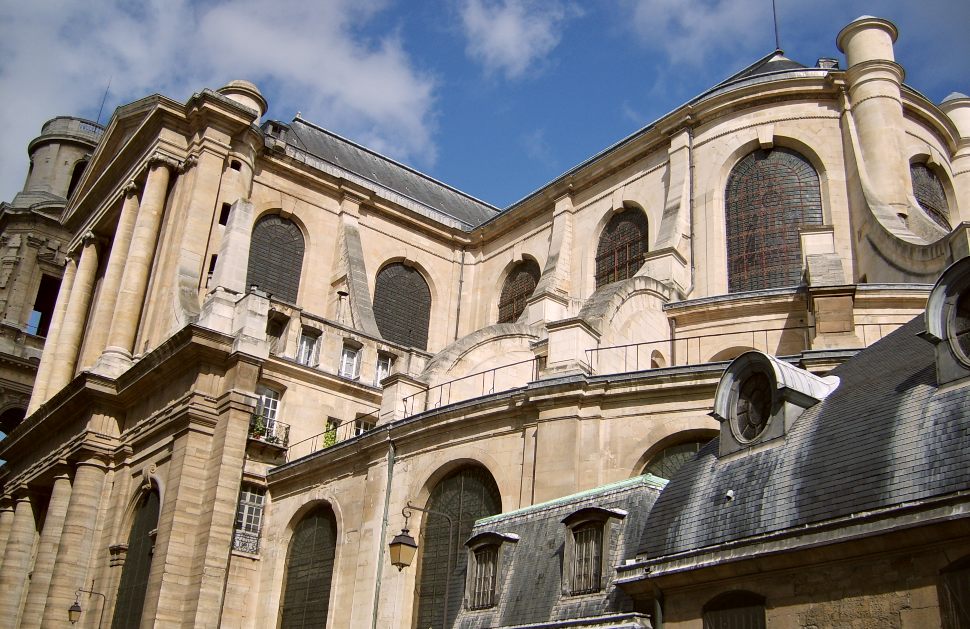 The church is huge – only slightly smaller than Notre Dame – and absolutely beautiful.  This building dates back to 1646 although the church wasn't completed for another 140 years.  At the front of the church, the facade looks more like something you'd find in Rome, with its mis-matched towers, but inside it's much more traditional.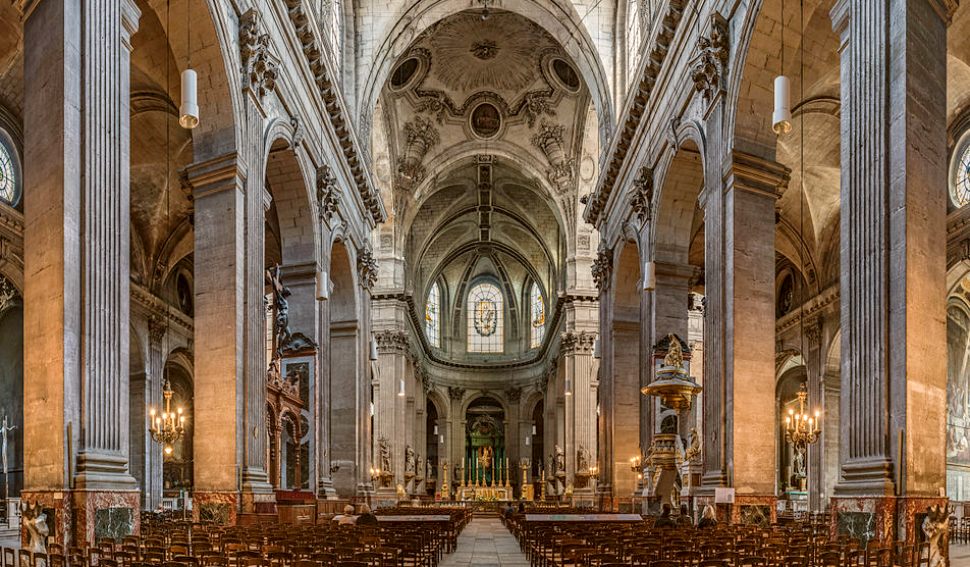 The reference to the church in the Da Vinci Code has brought tourists in their thousands to see the Meridian Line in the floor. You'll know that the obelisk and brass line in the floor feature in the book. This is in fact a line which the sun touches on the various seasonal Solstaces, rather than the Rose Line described in the novel. The church is open daily from 8.30am to 8pm.  Admission is free.
LOCATION & CONTACT
Address: Saint Sulpice, 6e rue Saint Sulpice, Paris, France.
Tel: +33 (0) 1 46 33 21 78
The nearest Metro stop is Saint Sulpice.
MORE ON SAINT SULPICE
St Sulpice – Wikipedia
Hotels in Paris – Great deals from Hotels.com
Paris Guide Books – Amazon.co.uk