This is your free travel guide to the incredible walled city of Dubrovnik. The old town has survived through wars and earthquakes and it's one of the most fascinating places on earth. It's also enjoying a big boost in visitors keen to see the many filming locations from the HBO series Game Of Thrones. Here are our recommendations of what to see…
WHAT TO DO IN DUBROVNIK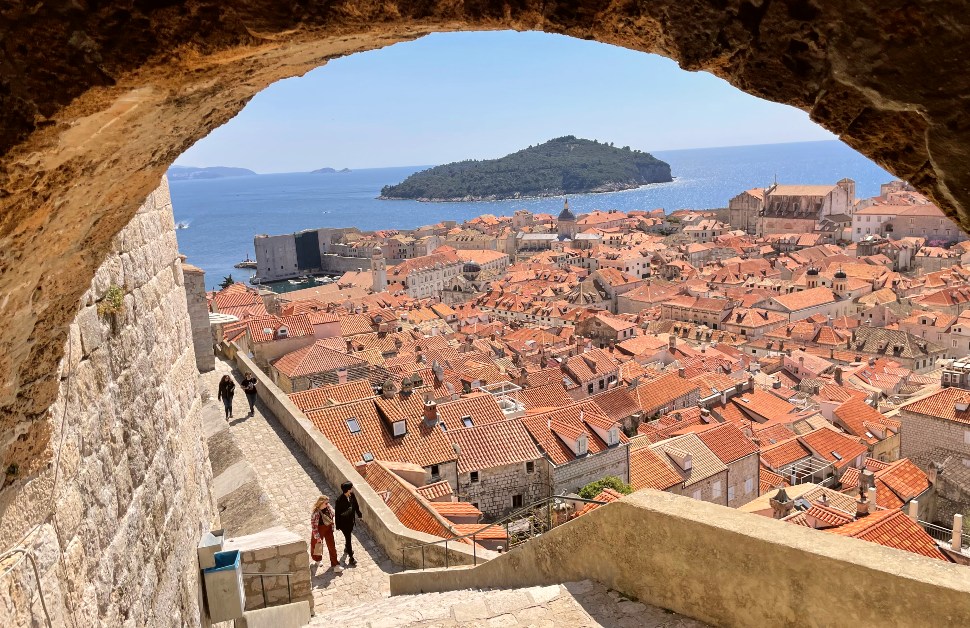 The Walls Of Dubrovnik – If you are able, don't miss the opportunity to walk in the footsteps of those who had to defend this city in the past. The walk along the walls is 2km long and includes steep steps but it's the best way to see the old town and get a real feel for this incredible place. The tickets are expensive but there are ways to make your money go further.
Dubrovnik's Walls – Read More, Best Ticket Prices, Entrance Locations and Map…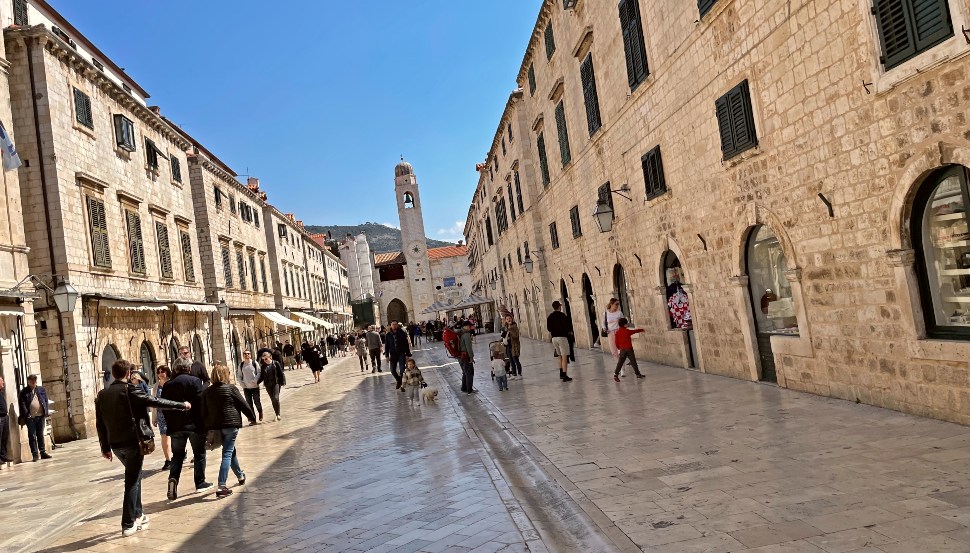 Explore The Old Town – Although there are many guided tours you can take around the old town, we found it great fun just to explore on our own. The main walkway from the Pile Gate to the Ploce Gate is often crammed with visitors, but take any alleyway off that and things are usually quieter. Just walk and see where it leads. Then take another lane and another. You'll discover how people have made this city their home. This is not just a tourist attraction, but an active community with beautiful historic buildings at every turn.
Dubrovnik Old Town – Read More, Significant Locations, Pictures & Map…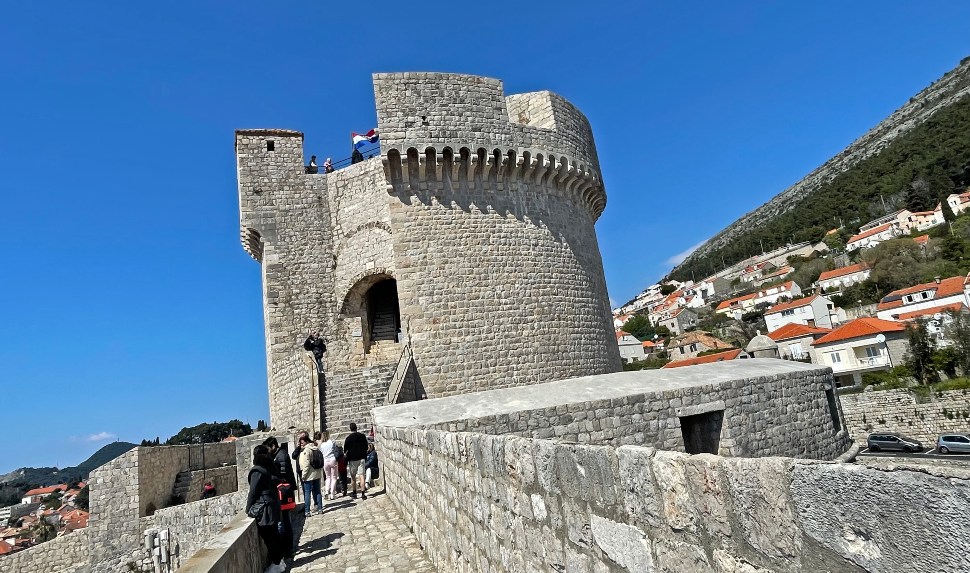 Game Of Thrones – Dubrovnik has seen a big increase in visitors in recent years after many locations in and around the city were used in the hugely successful tv series. Kings Landing is essentially Dubrovnik, but that's not all. There are also filming locations nearby for Qarth and the King's Landing gardens. You can take one of the many guided tours to see these locations, but we've also written our own guide available free here…
Dubrovnik Game Of Thrones Filming Locations…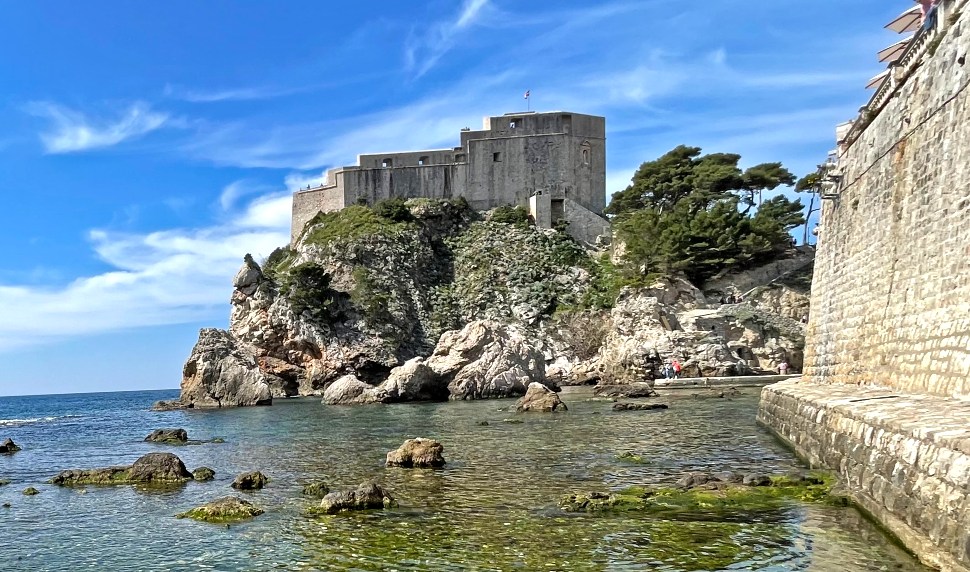 Fort Lovrijenac – Outside the city walls atop a large cliff, sits the defensive fort of St Lawrence. It's well worth climbing the steep steps to visit, not least for the stunning views of the old town. The fort itself is fascinating though and is spread across 3 levels. You'll see a huge cannon and learn about how the fort has been used across the years.
Fort Lovrijenac – What To See, Opening Times, Ticket Prices, Pictures & Map…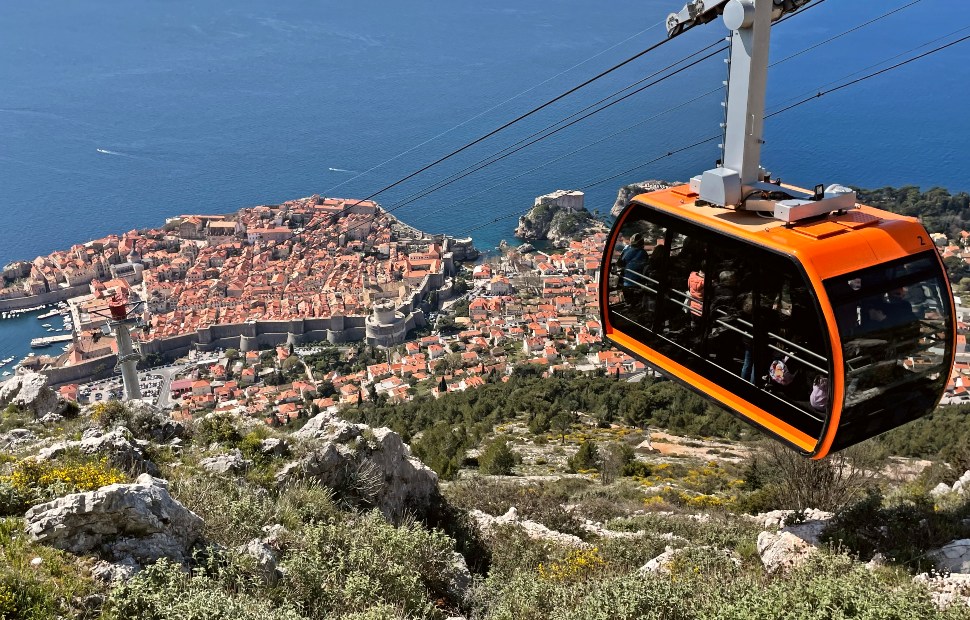 Mount Srd Cable Car – For incredible views of Dubrovnik old town, head up Mount Srd which overlooks the city. The simplest way to enjoy the view is to pay for the pricey cable car, but there are other options too. At the top, you find a cafe, restaurant, walkways and even a fort synonymous with the homeland war.
Mount Srd Cable Car – Best Priced Tickets, Operating Times, Pictures & Map…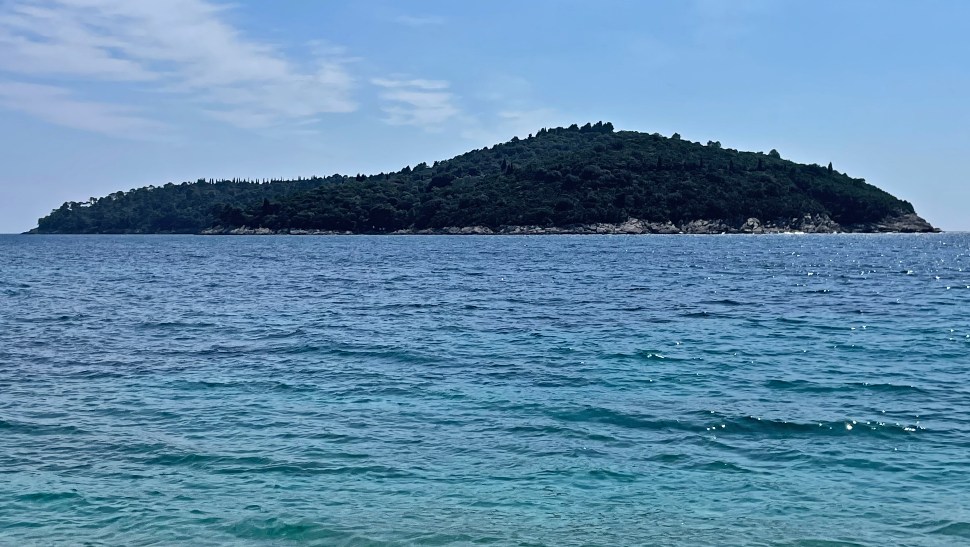 Lokrum Island – A short boat ride from the old town harbour is an oasis of natural beauty in the shape of this large island. There is a fort and monastery to explore, but people mainly come here to escape the crowds of Dubrovnik and interact with the tame rabbits. The island also has some significant Game Of Thrones filming locations.
Lokrum Island – What To See, Boat Prices, Pictures & Map…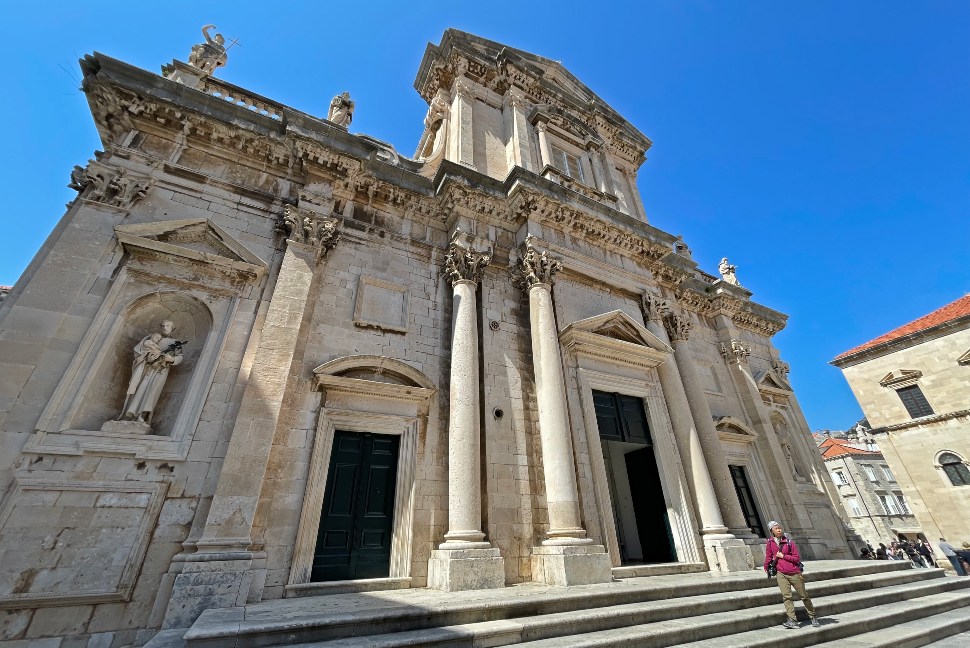 Dubrovnik Cathedral – In the heart of Dubrovnik old town, sits the modest cathedral of the Assumption of the Virgin Mary. It's provided a religious centre to the city for hundreds of years and now provides a peaceful relief from the crowds outside. Light a candle for a loved one or just marvel at the domed skylight.
Dubrovnik Cathedral – What To See, Opening Times, Pictures & Map…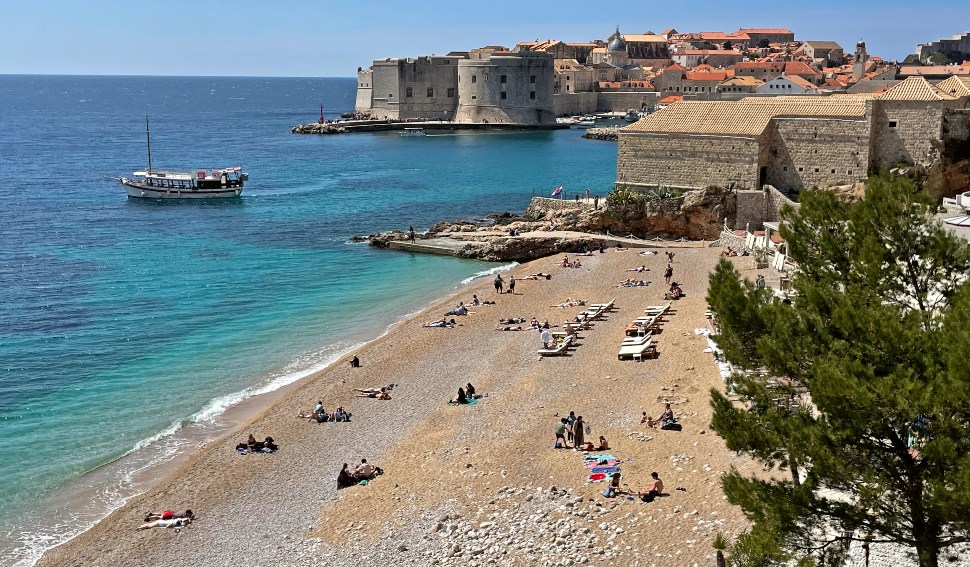 Dubrovnik Beaches – The closest beach to the old city also provides great views of it too. Banje beach is a short stroll from the Ploče gate. It's often crowded and there's not really much sand to speak of, but it's a peaceful escape for a few hours. There are other beaches too nearer the big hotels nearby, plus a sundeck/bar on the rocks by the city walls.
Dubrovnik Beaches – Read More, Pictures & Map…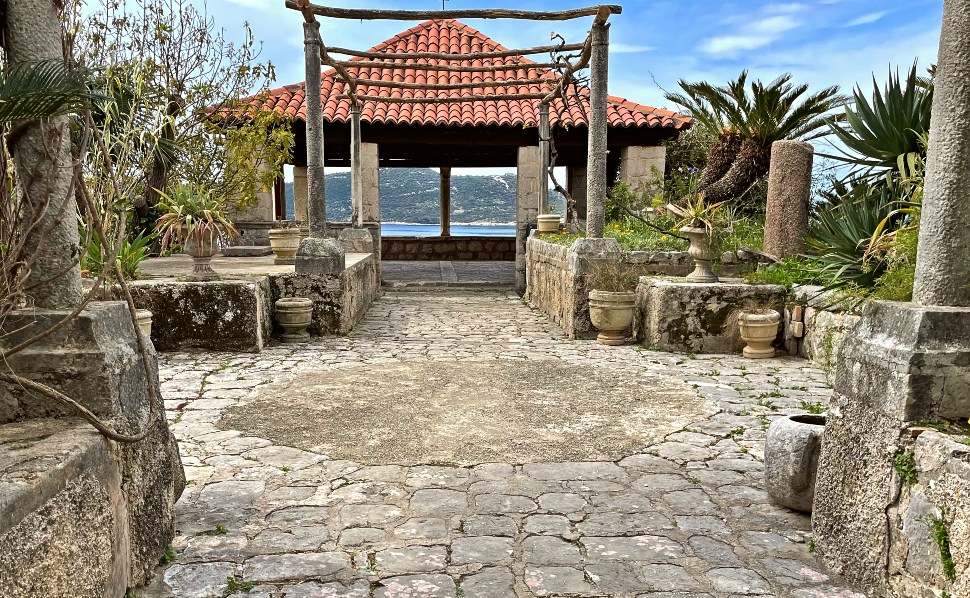 Trsteno Arboretum – This beautiful garden, a bus ride from Dubrovnik, surrounds what was the summer house of a wealthy family. These days it offers, superb ocean views, an olive oil mill, cobbled walkways and an attractive aqueduct and fountains. It was also used as the location of the King's Landing gardens in the Game Of Thrones series. The small cove here is worth exploring too.
Trsteno Arboretum – What To See, Transport Options, Pictures & Map…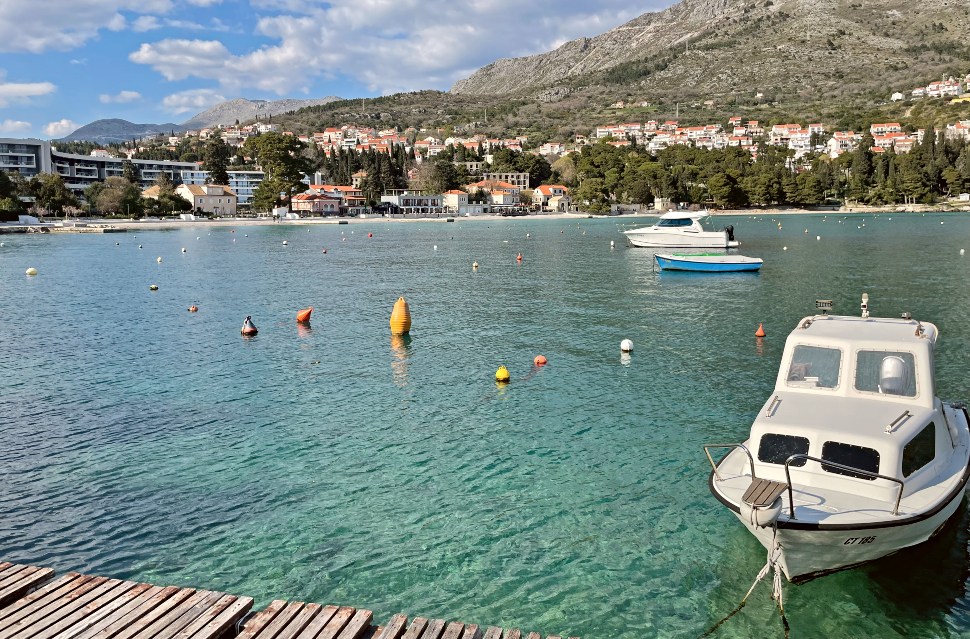 Srebreno – The coastal resorts around Dubrovnik are well worth visiting. Our top choice is Cavtat explained below, but Srebreno is also a great place to hang out. There's a large pebble beach, cafes and restaurants and a large shopping centre here with big brands.
Srebreno – What To See, Transport Options, Pictures & Map…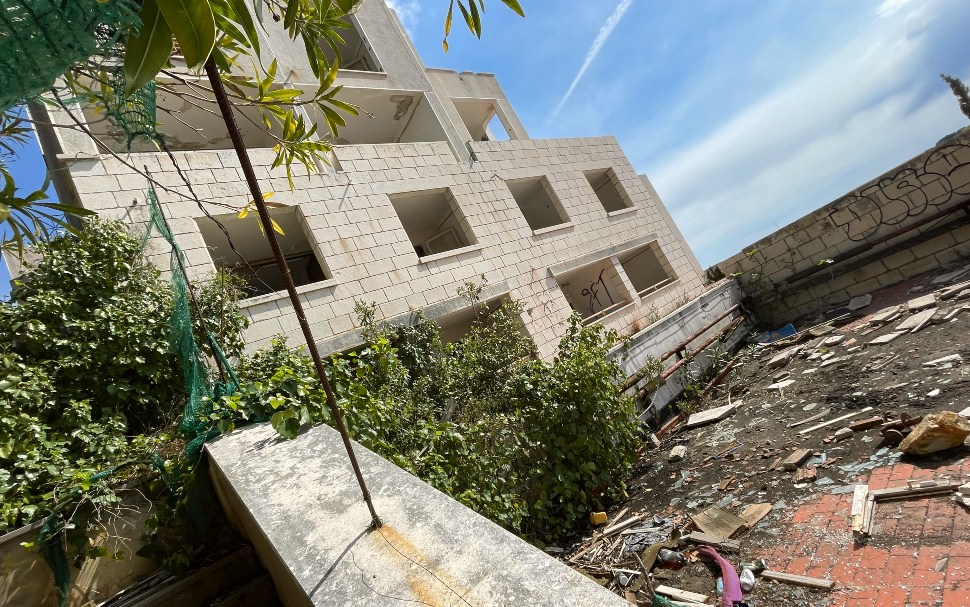 Hotel Belvedere – Many travel guides will tell you that this derelict 5 star hotel is one of the top things to see in Dubrovnik. We disagree. There are so many other things you should do first in this incredible city. However, if you have the time, and you enjoy urban exploring, it is a curious place to visit. Of all the abandoned buildings in Croatia, this one has quite a story behind it.
Hotel Belvedere – What To See, Safety Advice, Pictures & Location Map…
OUR TOP TIP IN DUBROVNIK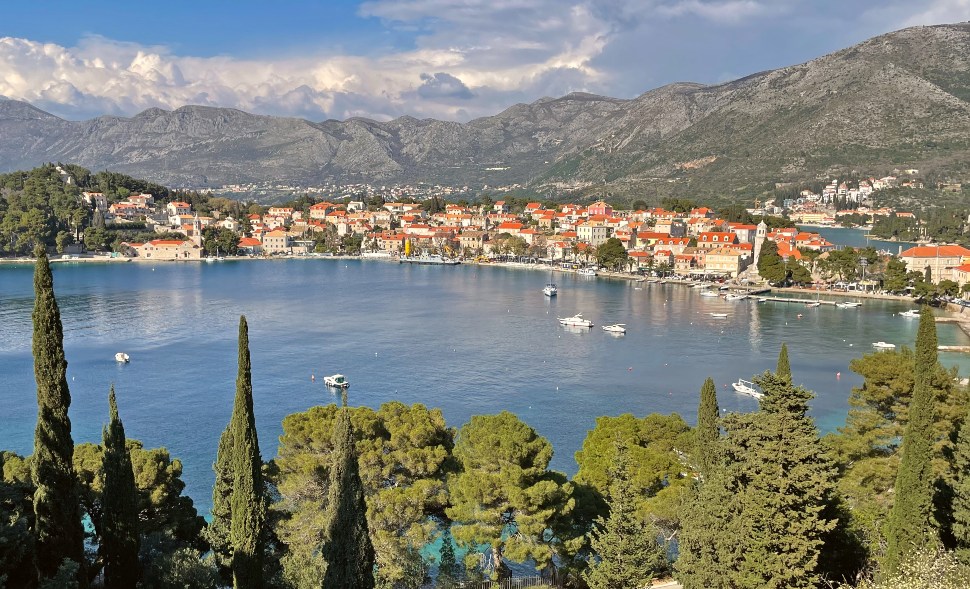 Cavtat – This pretty coastal town is a lovely place to visit when you've seen the big sights of Dubrovnik, but it's also a great place to stay. We chose to stay here on our visit and make the most of the great transport links to get into the city whenever we wanted. The rest of the time, we relaxed in Cavtat and explored the attractive old town here or the coastal walkways.
Cavtat – What To See, Transport Options, Pictures & Map…
MORE THINGS TO DO IN DUBROVNIK
GETTING AROUND DUBROVNIK
The old city is easy to walk around, just watch out for the uneven flagstones. Outside the old city walls, buses run to key destinations. There's a tourist information point and a series of bus stops right outside the Pile Gate. Taxi ranks are located around the walls too. The stated prices are expensive compared to Uber though. The other way to travel is by boat. Regular services leave the old city harbour for Lokrum, Cavtat, Srebreno and more.
Dubrovnik airport is located in Cavtat. There are regular bus shuttle services available to the old town or a private taxi for around 35 Euros (2023 prices).
RECOMMENDED HOTEL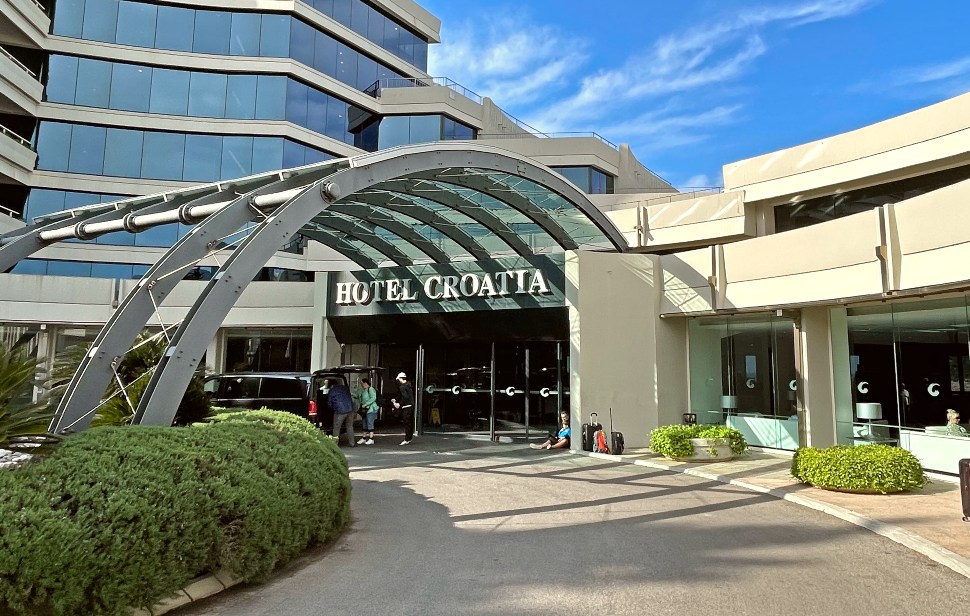 We stayed at the 5* Hotel Croatia in Cavtat. The hotel was superb and even provides a buggy service to take guests up and down the steep hill. The views of Cavtat from the hotel are stunning and the service and food were exceptional. As mentioned previously, Cavtat is around 10km from Dubrovnik's Old Town but there are good bus and water ferry services. The bonus is that you feel like you are on a sunshine holiday when you're at the hotel and a city break when you head into Dubrovnik. The hotel is close to the airport for short transfers too.
MORE ON DUBROVNIK
More Things To Do In Dubrovnik
Dubrovnik – Wikipedia