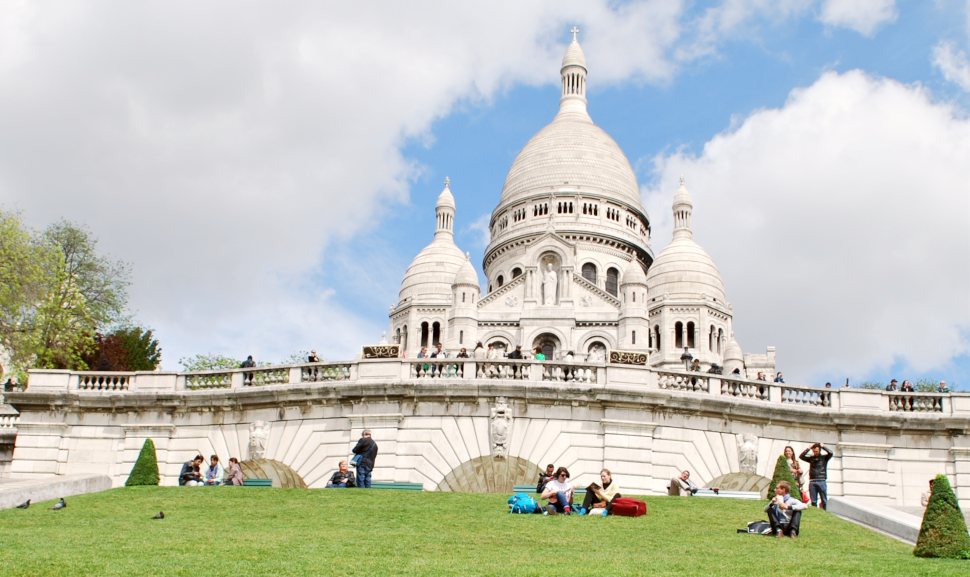 Montmartre is a village-style community which nestles on a hill overlooking Paris. There are a number of cobbled streets around this area lined with restaurants, cafes and souvenir shops. At its heart is the world-famous Sacre Coeur church which stands at the summit of a small park with terraced walkways and stairs to get you to the top. The church is free to enter and is definitely worth a visit. If you're a fan of the movie Amelie, then you will recognise many of the locations in Montmartre including this park.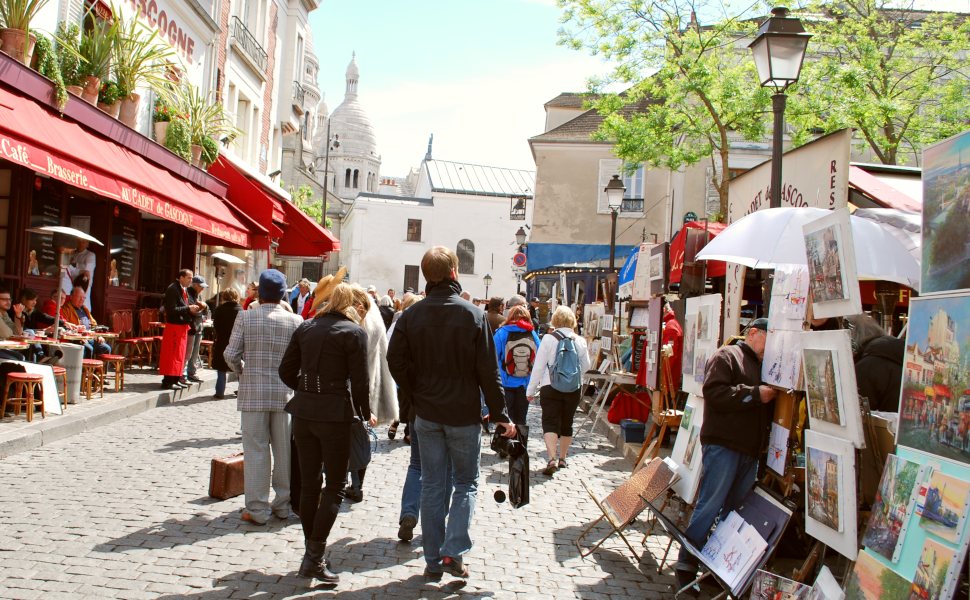 The other big highlight in Montmartre is the artists market which takes place daily in the main square and on some of the surrounding streets. There are plenty of shops and cafes to wander into as well, but when we visit, we just like to walk around and soak up the beauty of the place. Other things to look out for in Montmartre include the bakers shop, which is one of the oldest in Paris, but still serves lovely baguettes today, the water tower which seems to stand guard over the whole hill and the mini vineyard on Rue Saint Vincent – pictured below.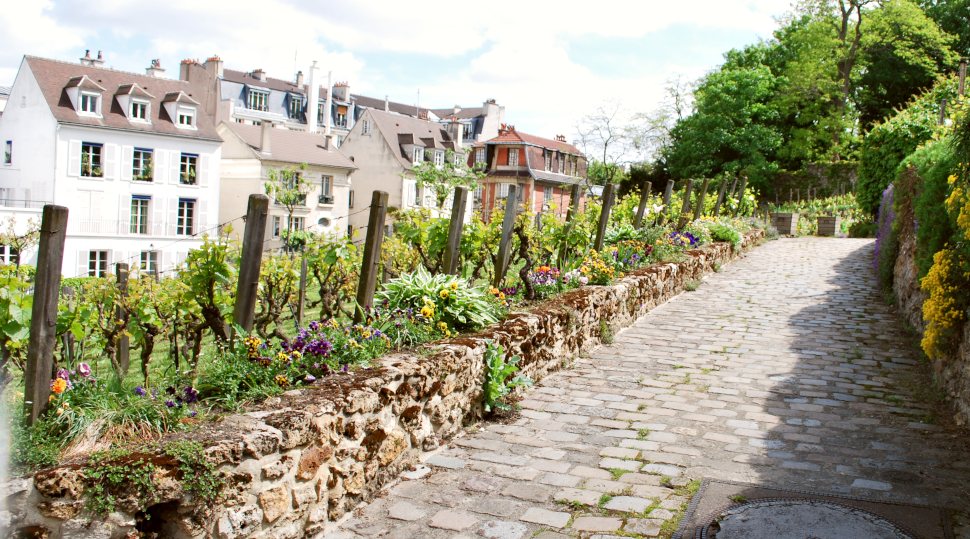 There are lots of souvenir shops here too which detract a bit from the lovely setting, however if you're in the market for this kind of thing, the prices here are much cheaper than those of the Champs Elysees. The joy of Montmartre though is the historic setting, relaxed atmosphere and its sheer beauty. Everywhere you look there are attractive cobbled passageways, lovely buildings and pretty stone stairways.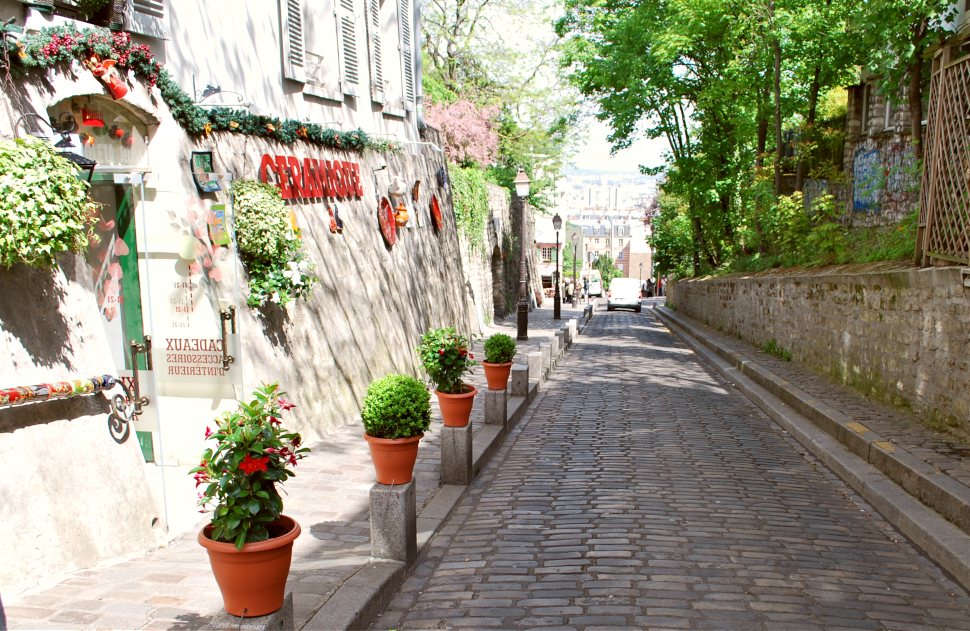 LOCATION & MAP
Montmartre is located to the North East of the centre of Paris, not far from Gare du Nord. There are no Metro stations at the top of the hill, but there are several choices for arriving at the bottom and walking up it. Our favourite Metro stop is Lamark Caulincourt (which you might recognise from the film Amelie). Then walk up the steps and keep climbing till you get there! You can also get off the Metro at Abesses, Anvers or Chateau Rouge. From Anvers or Absesses the best route up the hill is through the lovely gardens leading up to Sacre Coeur. There's also a funicular to help with the steps too.
MORE ON MONTMARTRE
Hotels near Montmartre/Sacre Coeur – We recommend Hotels.com
Montmartre – Wikipedia
Paris Guide Books – Amazon.co.uk