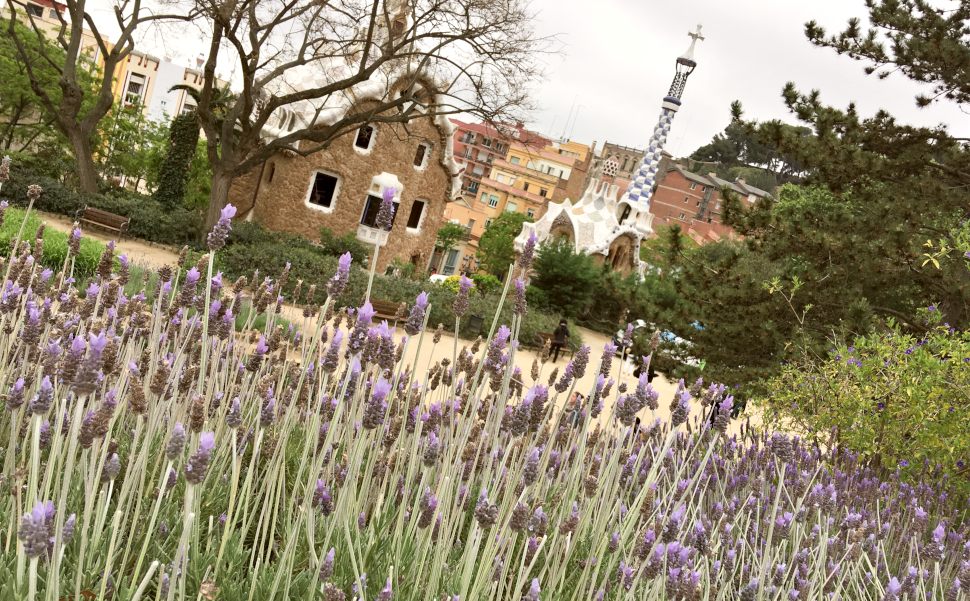 Parc Guell is Antoni Gaudi's experimental park overlooking Barcelona. If you love Gaudi architecture then this place is a must, but be prepared – it will be busy! The crowds got so bad here that in 2013 the 'monuments' section, where most of the architecture is based, is now a ticket-only area for most of the day. Tickets have timed entry and you must arrive in good time. You can get tickets here: Parc Guell Restricted Area Tickets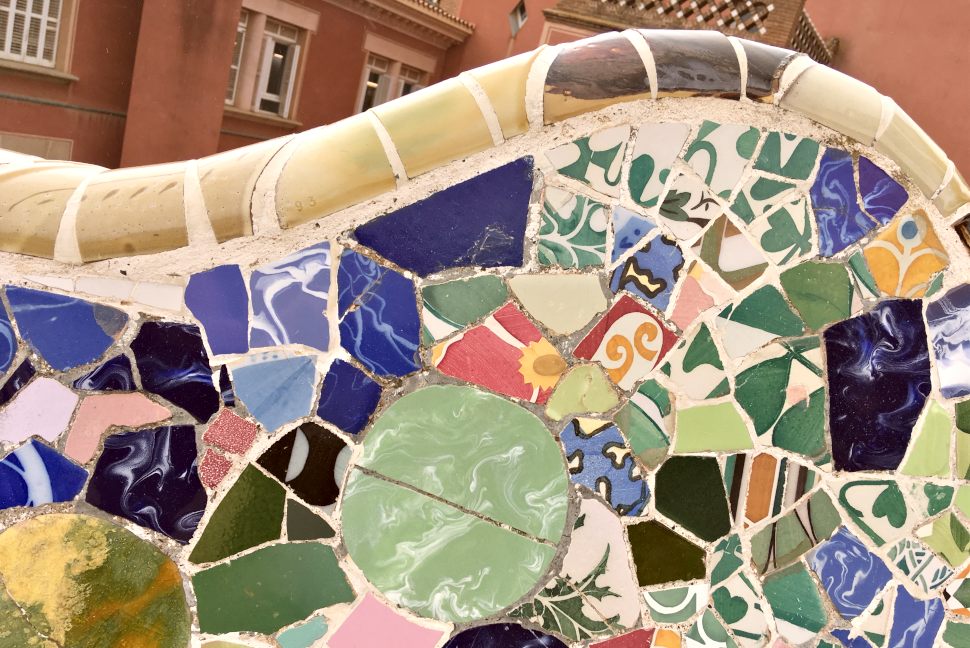 What you will see is a feast of colour, unusual mosaics, a grand veranda. There are also two gatehouse buildings when you enter, complete with the artists signature chimneys and an amazing staircase, home to the famous salamander. The park was originally conceived as a housing estate – the idea of Count Eusebi Güell, Gaudi's main benefactor and the man the park was named after. Both lived here at some point but it became clear soon into the build that it wasn't going to be commercially viable so there are only a few homes in the park, privately owned or housing museums you have to pay extra for.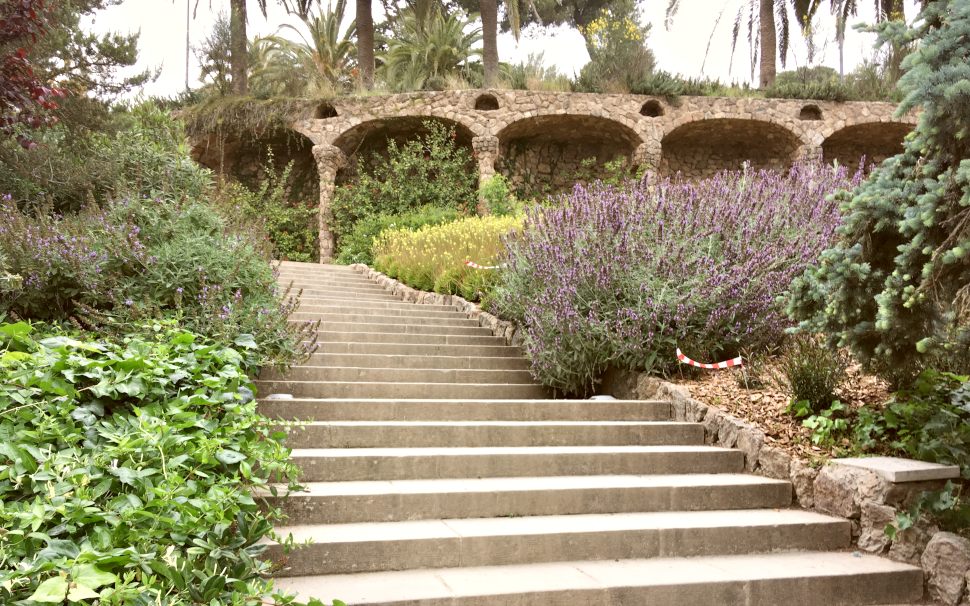 Although these are stunning they weren't designed by Gaudi. The gardens are well maintained, very green for Spain and exceptionally pretty. The colonnades are designed to emulate trees and again are very striking and cleverly executed. Every corner is a photo opportunity and the view from the main terrace of Barcelona takes your breath away. Sadly even though we went out of season the park was exceptionally busy and we found the people pushing and shoving to get to the points of interest not particularly nice. There are also lots of steps so not great for people with mobility issues or with little ones – we also had to queue forever for the toilets.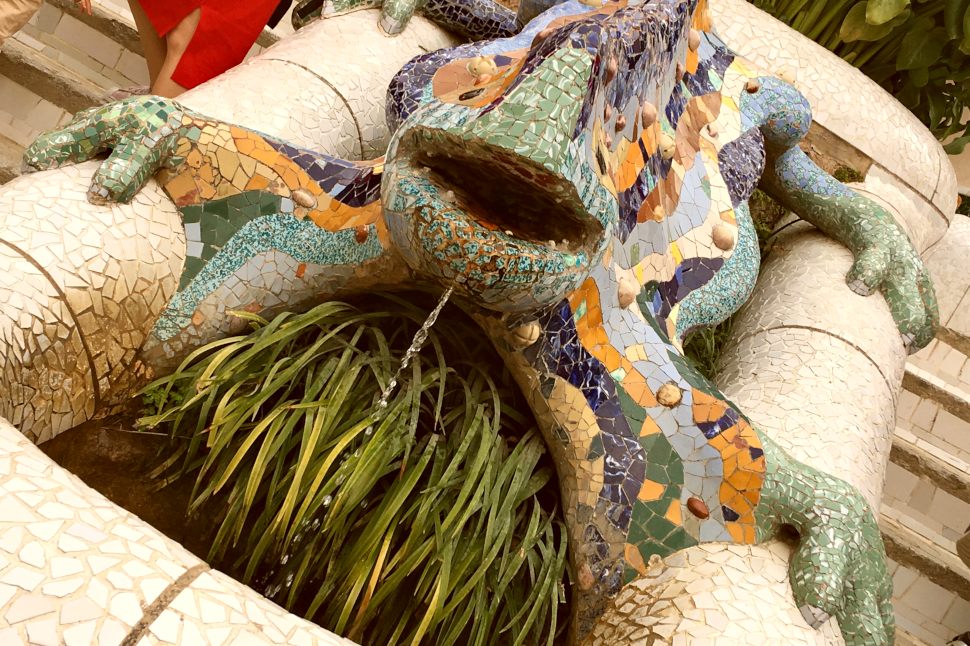 We're glad we went but if you want to experience Gaudis artistry in a park setting, without the crowds, you might want to think about a visit to Parc Sama just outside Cambrils. Although conceived very early into his career you can see the similarities with Parc Guell, it's more open, a nicer atmosphere and nothing like as busy.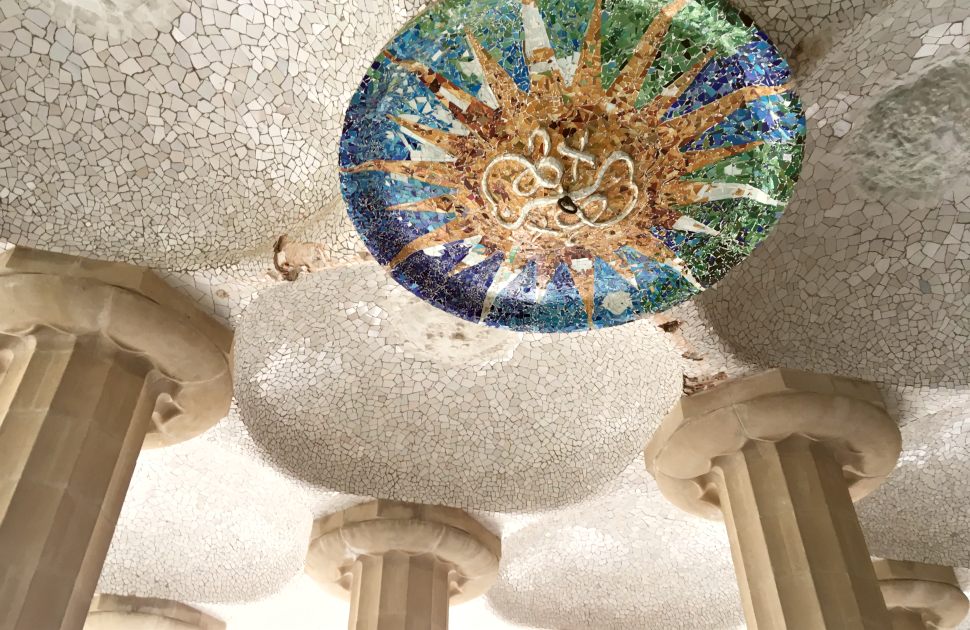 Adult access to Parc Guell's restricted area is 10 Euros (2019 prices) with an efficient, free shuttle bus from the Alfons X metro station. Access is only free now out of hours and these times vary throughout the year. Typically, you can expect to pay from 8am until 9pm
LOCATION & CONTACT
Address: Park Güell, Carrer d'Olot, Barcelona, Spain
Tel: + 34 934 09 18 31
MORE ON BARCELONA'S Parc Guell
Parc Guell – Buy tickets in any currency
Parc Guell – Official website
Barcelona Hop-on, Hop-off Bus Tour – Stops near Parc Guell
Hotels near Parc Guell – Lowest price guarantee from Hotels.com
More Things To Do In Barcelona – See all options & choose your currency
Barcelona Travel Guide Books – Amazon.co.uk