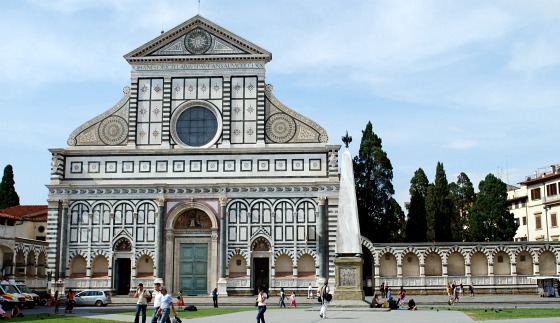 Santa Maria Novella is a historic church in Florence. The complex contains not only the church but also 3 cloisters, the buildings of a former monastery, the gardens and a museum. There are two things to look out for inside the church in particular. Firstly, the frescoes in the sanctuary and the cloisters and secondly, the first painting to use perspective, Masaccio's Trinita, dating back to 1428.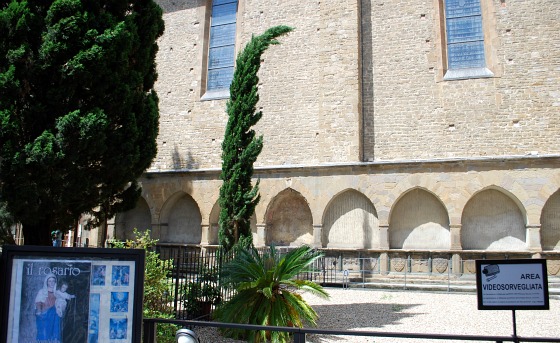 We were surprised at the sheer number of chapels inside the church too. You'll find Filippo Strozzi Chapel, Gondi Chapel, Della Pura Chapel, Cappella Strozzi di Mantova, Rucellai Chapel, Bardi Chapel and the Spanish Chapel! All have different striking features and works of art. Giotto's Crucifix is located here too.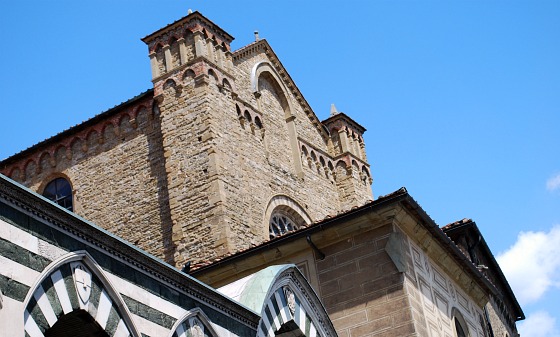 Santa Maria Novella is open Monday to Saturday from 9am to 5pm although it opens later on Friday (11am usually). On Sundays, the church opens in the afternoon from 1pm to 5pm. Adult admission is 5 Euros (2016 prices).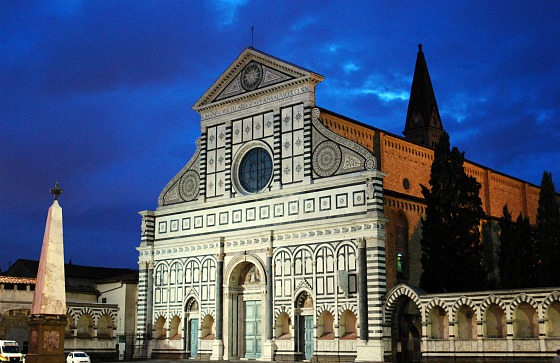 Outside the church, the Pizza di Santa Maria Novella is one of Florence's quieter open spaces and it has modern benches to sit on and 'people watch'. Our recommended hotel in Florence, Hotel L'Orologio, overlooks Santa Maria Novella. You can read a full review and see pictures of our stay here.
LOCATION & CONTACT
Santa Maria Novella is located directly across the road from the main railway station in Florence which shares the same name (although this is often abbreviated to SMN).
Address:  Church of Santa Maria Novella, Piazza di Santa Maria Novella, 50123, Florence, Italy.
Tel: +39 055 282187
MORE ON SANTA MARIA NOVELLA
Santa Maria Novella – Wikipedia
Santa Maria Novella – Official website
Hotel L'Orologio – Our recommended hotel in Florence overlooks Santa Maria Novella
More hotels near Santa Maria Novella – Best price guarantee from Hotel.com
More Things To Do In Florence – From our Tours & Activities pages
Florence Guide Books – Amazon.co.uk (UK)
Florence Guide Books – Amazon.com (USA & Canada)