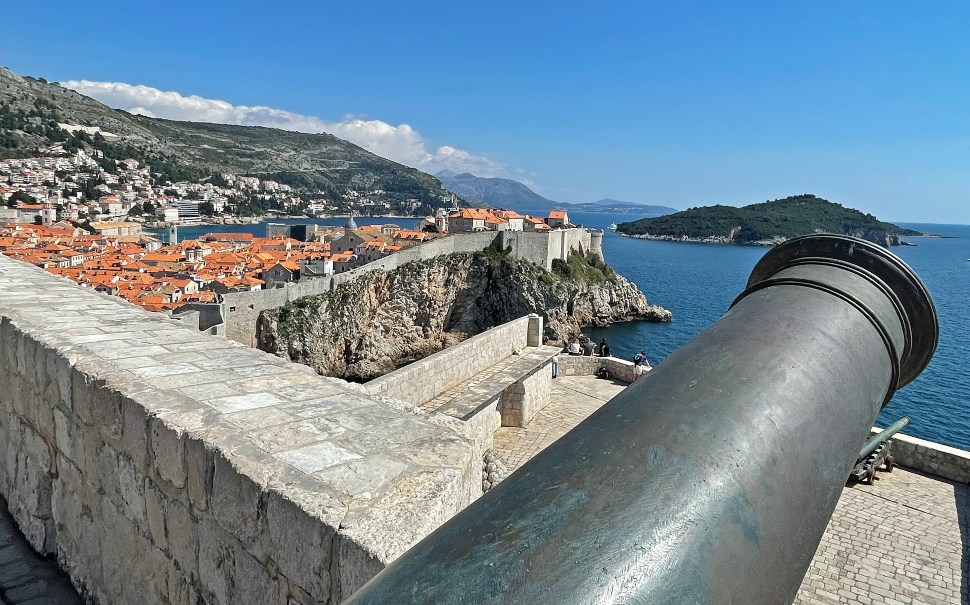 Dubrovnik's forts are as much a part of its character as its walls. Several forts are integrated within the walls, and you will see the top of them on the walls walk. The one fort you shouldn't miss though is Fort Lovrijenac, which not part of the walls and is thought to date back to as early as 1018. Please note the walls entrance fee also covers your visit to Lovrijenac.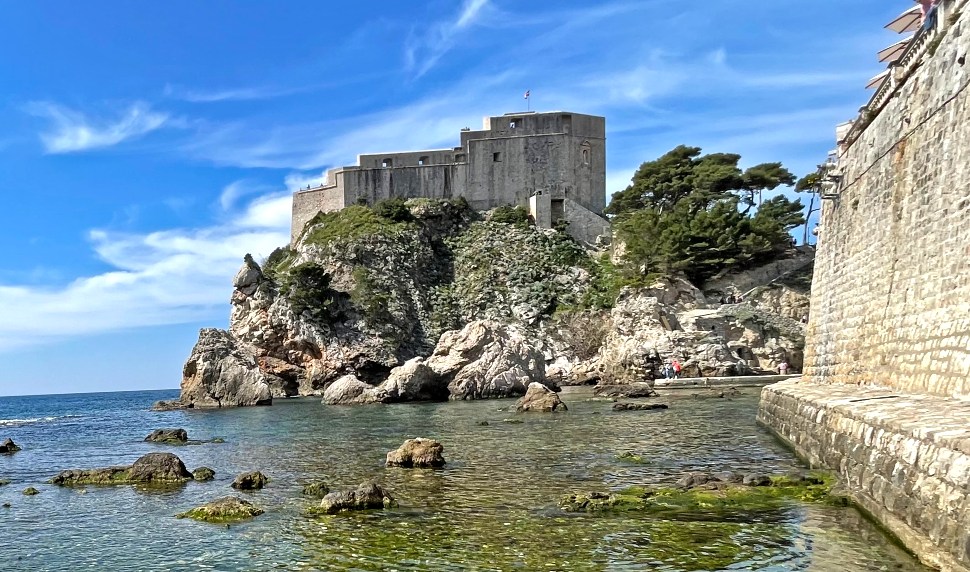 This fort stands alone on top of a rocky outcrop near the Pile Gate. It's quite a climb to get up the steps to the entrance but it's well worth it. The views of Old Dubrovnik are incredible and the fort has lots to offer.
Lovrijenac Fortress (Fort of St Lawrence) is laid out in a triangular shape over several floors, each offering defensive platforms. There's an old well, an inner courtyard, and a huge canon to see. Along the way you'll learn about the fort's history. Basically this place has been key to the defence of Dubrovnik throughout its 1000 years.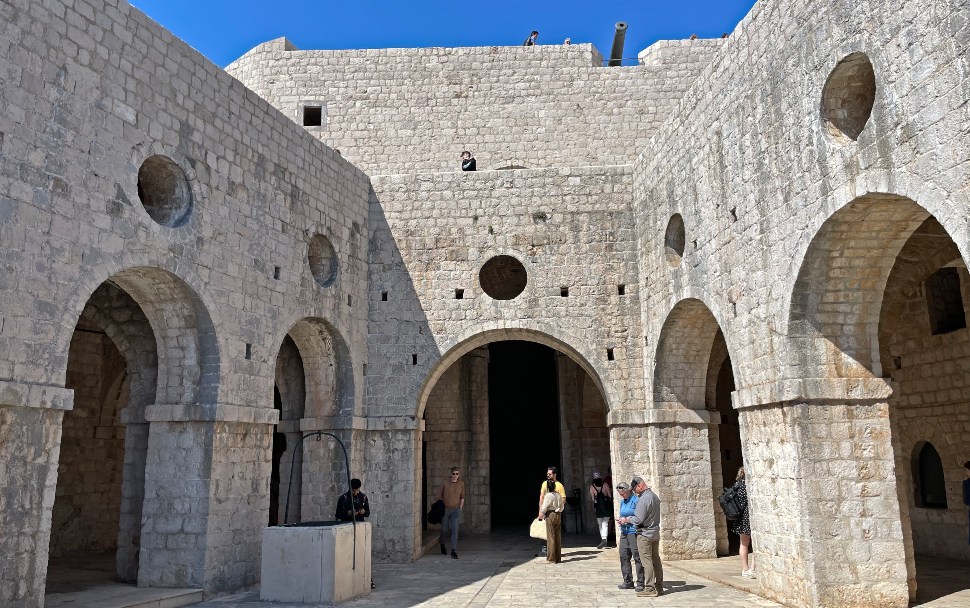 Eagle eyed Game Of Thrones fans will recognise several locations in Fort Lovrijenac and the exterior was also used as the 'Red Keep'. See our Game Of Thrones Dubrovnik filming Locations guide for more.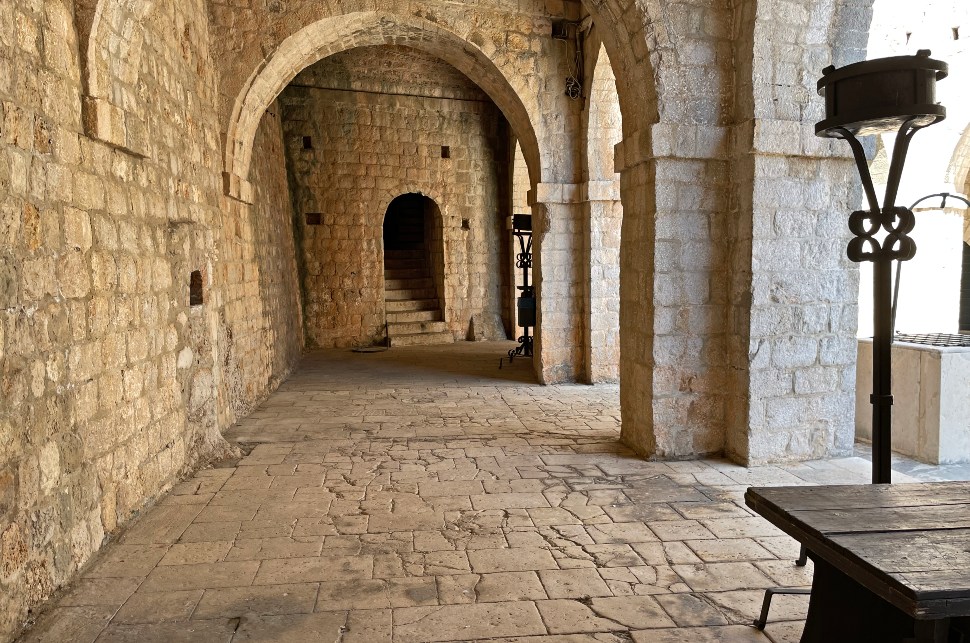 Fort Lovrijenac is open from 8am daily, usually closing around 7.30pm. Adult admission is 15 Euros, but admission is free if you have a Dubrovnik walls ticket and show it within 3 days of walking the walls. Admission is also free with the Dubrovnik City Card
LOCATION & MAP
This map shows the location of Fort Lovrijenac in relation to the Old Town. You can move it around to see the surrounding areas…
MORE ON DUBROVNIK'S FORT LOVRIJENAC
More Things To Do In Dubrovnik
Lovrijenac – Wikipedia