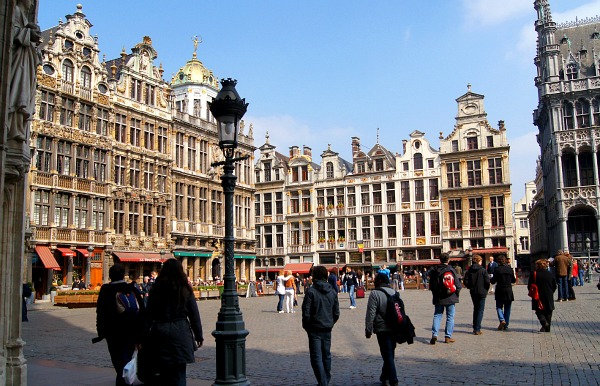 The Grand Place (Grote Markt) in Brussels is one of the most beautiful city squares in the world. So beautiful in fact, that it's a UNESCO World Heritage site. It's the heart of the old centre of Brussels and everywhere you look, the architecture here is impressive. The square is bustling at all times of day, but if you can, we'd recommend standing in the middle and turning slowly around 360 degrees. Make sure you look at the roof lines too.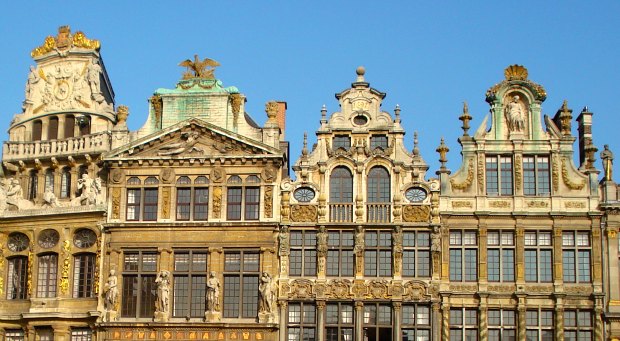 There are a number of significant buildings in the Grote Markt. The Town Hall is the building that really stands out, but all of the others are worth seeing too. The hall, with its huge tower, dates back to 1402 although construction wasn't completed until 1455. You'll find a nice atmosphere in the square on a busy day and it's surrounded by restaurants and bars. Make sure you come back at night to see the lights of the square too.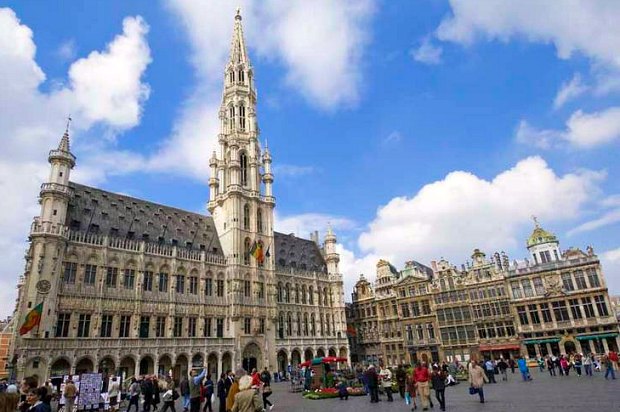 You'll find year round activities here too with various festivals and seasonal displays. One of these events sees the cobbled floor transformed into a carpet of flowers!
LOCATION & MAP
The Grand Place is in the middle of Brussels city centre. Streets leading to it include Rue de la Colline, Rue Charles Buls, Rue Chair et Pain & Rue des Harengs. Nearest Metro stop is Bruxelles Central/Brussel-Centraal but if you're in the city centre anyway, just follow the crowds!
MORE ON BRUSSELS GRAND PLACE
More Things To Do In Brussels
Hotels near Brussels Grand Place – Great deals from Hotels.com
Brussels Grand Place – Wikipedia
Brussels Grand Place – Unesco website
Brussels Guide Books – Amazon.co.uk