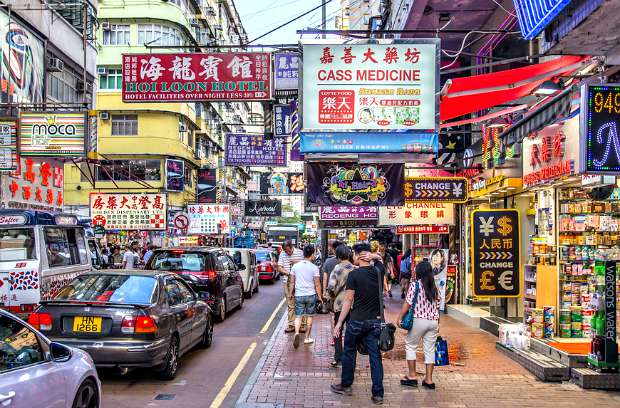 We could list all kinds of tourist attractions to see in Hong Kong, but if you really want to see what life here is about, you just need to walk the streets and soak up the atmosphere and culture. There are two places we'd recommend to do this, the business district/city centre area and also the top of Kowloon island (pictured above). Here you'll find streets crammed with illuminated signs and small shops selling everything from tailored suits to Chinese medicines. Look out for the eateries too, usually frequented here by locals rather than tourists. Look out also for the attractive lower, older part of the Peninsula Hotel.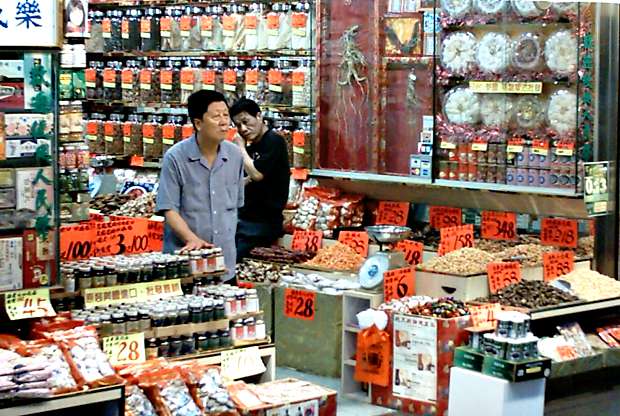 In the business district, there's a strange combination of rickety, old trams and sleek, modern buildings. The streets are packed with people in suits, as are the walkways which link the various skyscrapers together. We spent hours just walking around and enjoying this feast for the eyes. Many of the tall buildings have plazas below them, which have become meeting places throughout the day, like the HSBC building at 1 Queen's Road Central.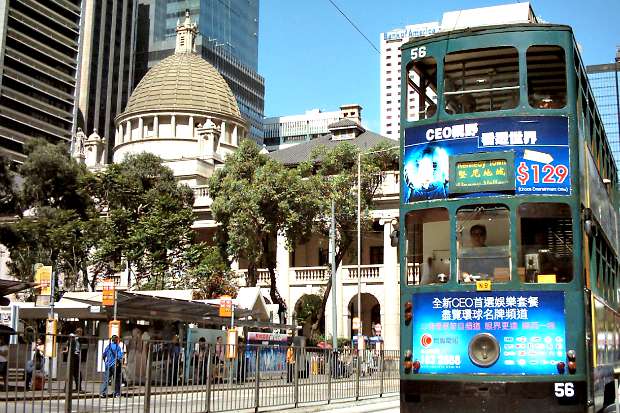 Other notable buildings in the business district include the Bank Of China building with its zig-zag architecture. Pop into nearby Hong Kong Park for a good view. Some of the older buildings are interesting too, especially as they nestle under larger modern ones. The Old Supreme Court Building looks like something you'd find in London and Cathedral of the Immaculate Conception looks very out of place!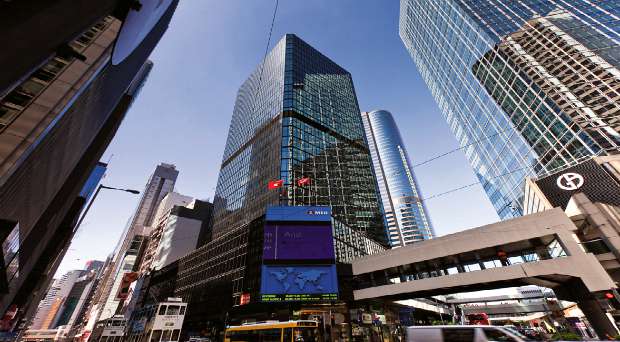 One final recommendation is the Hong Kong Convention and Exhibition Centre which sits right on the edge of the harbour and gives great views over Kowloon.
HONG KONG LOCATION MAP
This map shows the location of the HSBC building in Hong Kong's business district, but you can move it around and zoom in to see other places. Try switching to Satellite too!
MORE ON HONG KONG'S STREETS
Hotels in Hong Kong – Great rates from Hotels.com
More Things To Do In Hong Kong – Prices in US Dollars
More Things To Do In Hong Kong – Prices in UK Pounds
Books on Hong Kong – Amazon.co.uk
DiscoverHongHong.com – Hong Kong Tourism Board