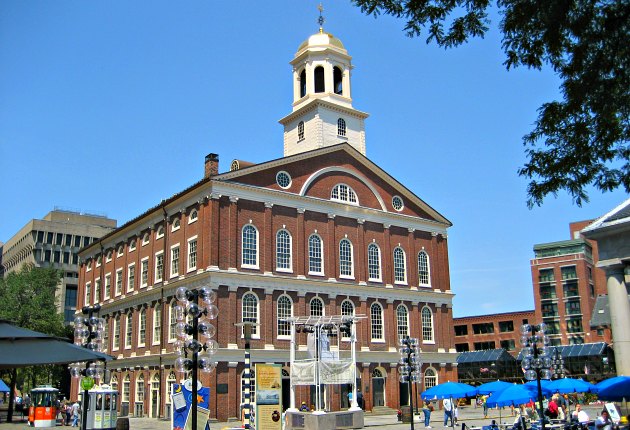 Faneuil Hall is one of Boston's beautiful old buildings. It was constructed as a centre of commerce, which part of it still is to this day. It was built by and named after the wealthy man whose idea it was back in 1742, but there was a fire just a few years later which totally destroyed it and it had to be rebuilt. Whilst 'commerce' still takes place in the form of the market stalls downstairs, it's the meetings which took place upstairs that make this building significant. That's because it's here that the first signs of unrest were seen.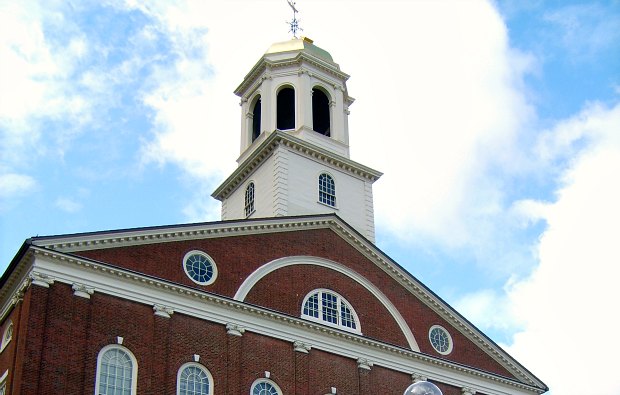 When visiting Faneuil Hall, make sure you look up before entering. Right on the top of the hall is a rather unusual grasshopper weather vane which was commissioned by the man the hall is named after, Peter Faneuil. According to tradition, the weather vane was used to spot spies in the early 1800s when it was common to be asked "What's on the top of Faneuil Hall?" If you answered incorrectly, then you were clearly a spy! When you enter the hall, the first thing you see are the market stalls a plenty selling produce and crafts. You can see the rest of the building with the National Park Service rangers historical talks which take place every thirty minutes from 9.30am until 4.30pm except when the Hall is in use for special events.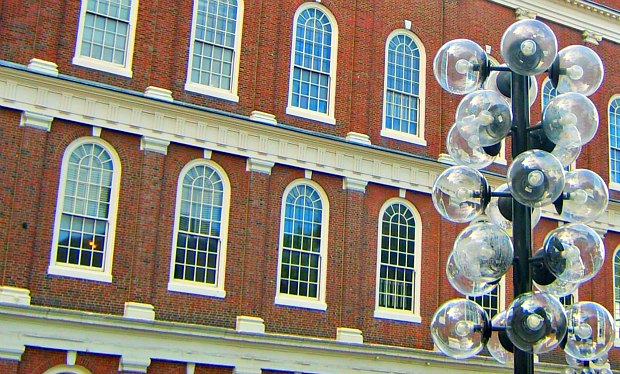 Faneuil Hall is open daily from 9am to 5pm. Admission is free. The area surrounding the building is known as "Faneuil Hall Marketplace" which includes nearby Quincy Market, built originally as an extension to the hall. 
LOCATION & CONTACT
Address: Faneuil Hall, Faneuil Hall Marketplace, Boston, MA 02109, United States
Tel: +1 617 242 5642
Tel: +1 617 523 1300 (Faneuil Hall Marketplace)
MORE ON FANEUIL HALL
Hotels near Faneuil Hall – Great deals from Hotels.com
Faneuil Hall – Wikipedia
Faneuil Hall – City of Boston website
Faneuil Hall Marketplace – Official website
Boston Guide Books – Amazon.co.uk