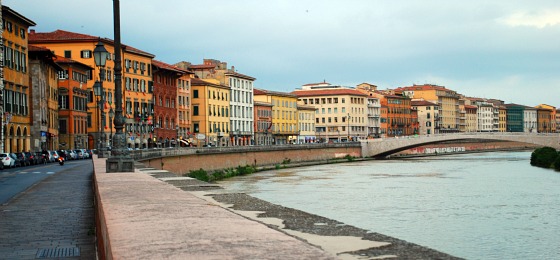 There's plenty to look out for on a walk around Pisa. The ancient walls mark the boundary to the city and are well worth seeing. The best bits of remaining wall are in the Piazza dei Miracoli, the Fortezza di San Gallo on the river bank and at Porta a Lucca where you'll find the remains of the Roman baths.  You'll also find ancient towers dotted around central Pisa, many just north of the river near the market area. Other notable things to see include Palazzo dei Cavalieri in Piazza di Cavalieri and Museo San Matteo which is packed with notable art works.  This is an extract from our free Pisa City Guide.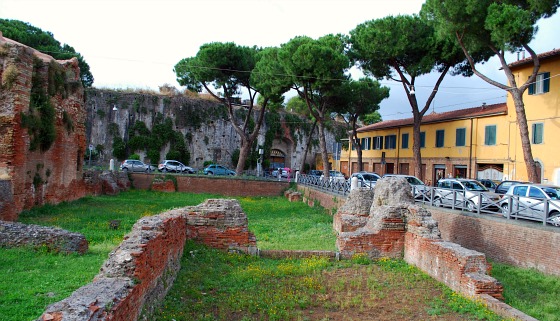 Away from the tourist hotspot of Piazza dei Miracoli in Pisa, there are still plenty of things to see.  The Palazzo dei Cavalieri is located in the Piazza dei Cavalieri, Pisa's second most important public square. The building is also known as Palazzo della Carovana and was built in 1562 as a headquarters for the Knights of St Stephen. Also in the square look out for the church of S. Stefano dei Cavalieri.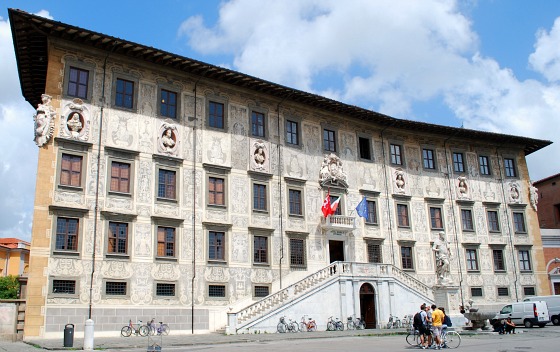 All the ancient walls in Pisa date back to the 12th century and today the city is still partly enclosed by them. You can see them all around the edges of the city and in some locations they sit alongside busy roads.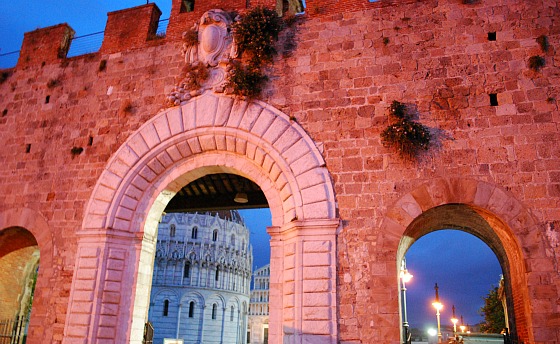 Other highlights in Pisa include the busy shopping street Corso Italia, the Scotto Gardens at Fortezza Nuova, the Church of Santa Maria della Spina alongside the river and the outdoor Food Market at Piazza Vettovaglie. You will be able to see all of these locations by moving the map around and zooming in.  You can also see highlights of Pisa on the Pisa Walking Tour.
MORE ON PISA'S ATTRACTIONS
Hotels near Pisa Food Market – Lowest rates from Hotels.com
More Things To Do In Pisa – From our Tours & Activities pages
Pisa Segway Tour
Pisa Tourist Board
Pisa Travel Guide Books – Amazon.com (US & Canada)
Pisa Travel Guide Books – Amazon.co.uk (UK)