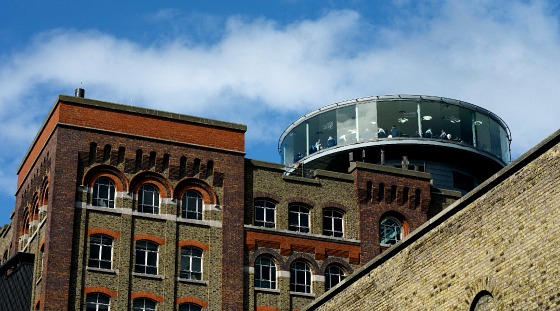 The Guinness Storehouse is a six-story visitor attraction at the Guinness Brewery in Dublin. You'll meet Arthur Guinness himself and learn how Ireland's most famous drink became a favourite all over the world. The Storehouse is Ireland's top visitor attraction and your visit begins at the bottom of a huge atrium shaped like a pint glass!  From here you progress up the building level by level learning about the brewing process and the history of the site.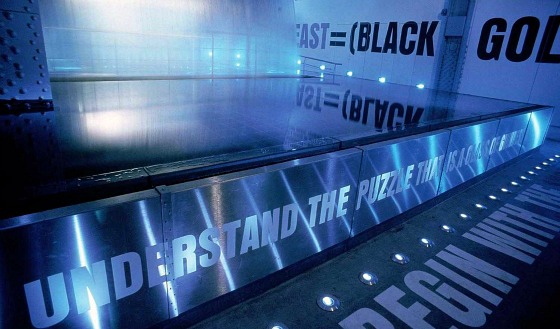 You'll hear about how Guinness was transported around the world and look at some of the memorable advertising campaigns over the years too. When you've finished, you can pop into the huge shop at the base of the atrium which is full of every kind of Guinness merchandise you can imagine! We were really impressed with the Guinness Storehouse and we think it's worth a visit just for the exhibitions. On top of that though, the unexpected bonus of the 360 degree Gravity Bar (pictured below) is not to be missed – a truly fantastic view over Dublin and a lovely atmosphere in which to sip your pint.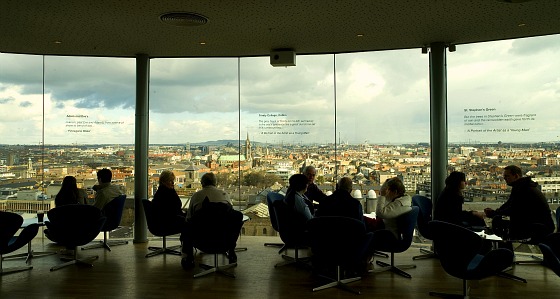 The Guinness Storehouse is open daily from 9.30am to 5pm (last admission is at 5pm). Late opening during July and August until 7pm (last admission is at 7pm). Adult tickets purchased at the Storehouse are 20 Euros (2016 prices) but you can buy discounted tickets in advance here:
Guinness Storehouse Tickets (pay in any currency)
LOCATION & CONTACT
Address:  Guinness Storehouse, St James's Gate, Dublin 8, Ireland
Tel: + 353 1 408 4800
Email: guinness-storehouse@guinness.com
Walking to the Guinness Storehouse takes around 20 minutes from the city centre or you can catch Bus number 51B from Aston Quay which runs every 15 mins.  Another option is the Dublin Hop-on, Hop-off Bus Tour which stops here.
MORE ON THE GUINNESS STOREHOUSE
Guinness Storehouse – Official Website
Dublin Hop-on, Hop-off Bus Tour – Stops at the Guinness Storehouse
Hotels near the Guinness Storehouse – Lowest price guarantee from Hotels.com