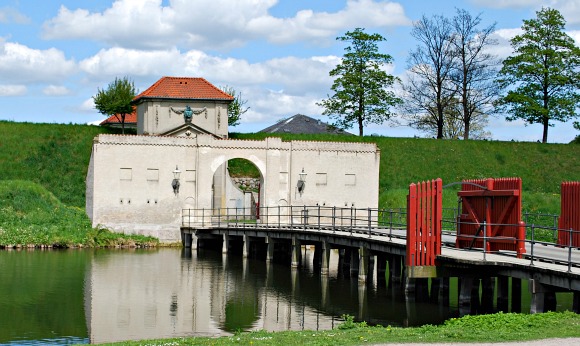 Kastellet Fort in Copenhagen is still a functioning military establishment, but inside and around the moat, it's absolutely beautiful. It's packed with history, dating back to the 1600s, and it's a lovely place to walk around with cobbled walkways and pretty painted buildings. The fort has really high, pentagram shaped, walls and when you walk on the top of them, there's a great view of the harbour.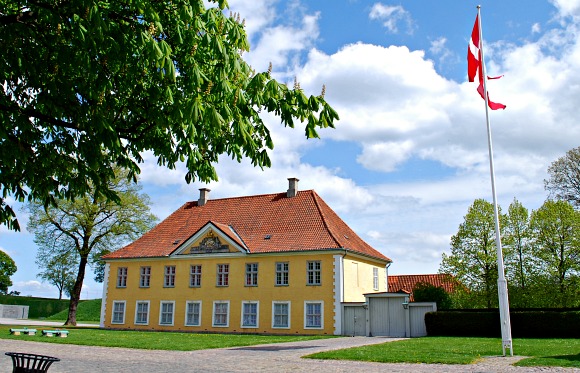 The Commander's House (pictured above) was built in 1725 as a grand mansion befitting of the rank of the commander of the fort and like most of the other buildings here, it's still used as a military residence today. It's now occupied by the Danish 'Chief of Defence'. Other notable buildings once you cross the two bridges to Kastellet are the gatehouses at each end, the military housing known as 'rows', the storehouses which had everything you'd need to feed 1800 men if the fort were under siege and the windmill which helped the fort to be self sufficient.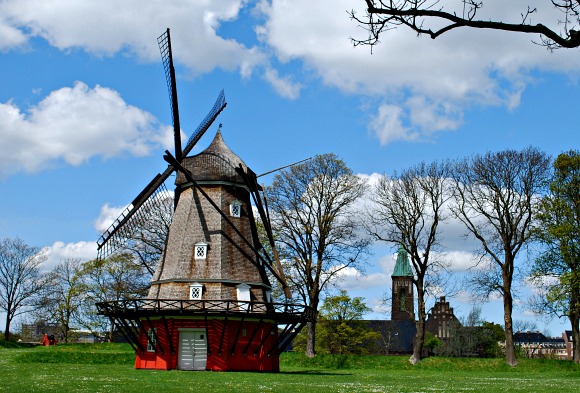 The church stands right at the heart of Kastellet, which means Citadel in Danish, and the red building attached to it is the former prison. This was built 20 years after the church in 1725 and enabled prisoners to follow services through 'peep holes'. The church is often open and even offers regular free concerts on Sundays.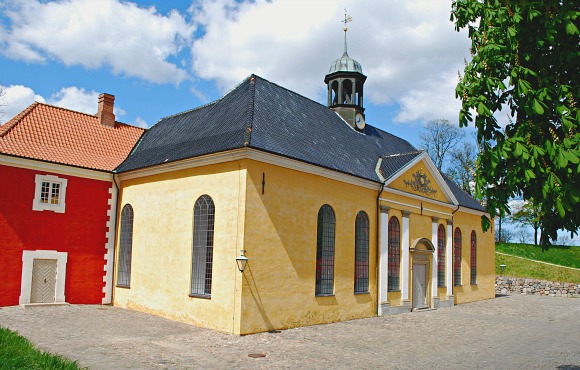 Kastellet fort is free to visit and the gates are opened to the public from 6am to 10pm daily. The commander of the fort can close it at any time however as it is still a military area.
LOCATION & MAP
Address: Kastellet (Citadel), Gl. Hovedvagt, Kastellet 1, 2100 København
Kastellet fort is near to the Little Mermaid in the harbour area of Copenhagen. We walked the scenic way from Copenhagen City Centre along the harbour wall footpath from Nyhavn out towards the sea. Alternatively, follow the road called Bredgade from Nyhavn.
MORE ON KASTELLET FORT
Hop-on, Hop-off Bus Tour – Use the Little Mermaid stop for Kastellet
Kastellet – Official website in Danish
Copenhagen Kastellet – Wikipedia
Hotels near the Kastellet/Little Mermaid – We recommend Hotels.com for the best rates
Copenhagen Grand Tour – passes Kastellet
Copenhagen Card – Free access to Copenhagen's top attractions