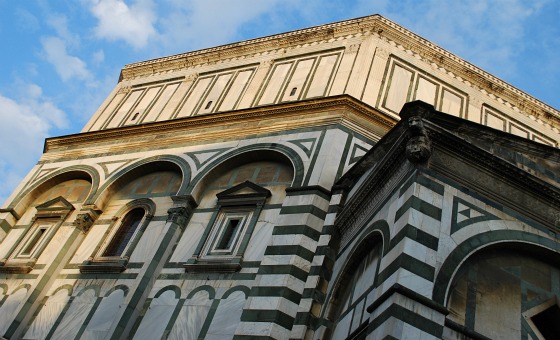 This unassuming building on the outside, has an inside that is well worth seeing. Apart from the patterned marble work, the only other feature of note on the outside are the 3 sets of doors.  The East doors are of particular note. They're known as the Gates of Paradise and consist of images displayed on bronze panels. Whilst tourists queue up to get a photo, bear in mind that they're photographing replicas as the original doors are actually housed in the Duomo Museum.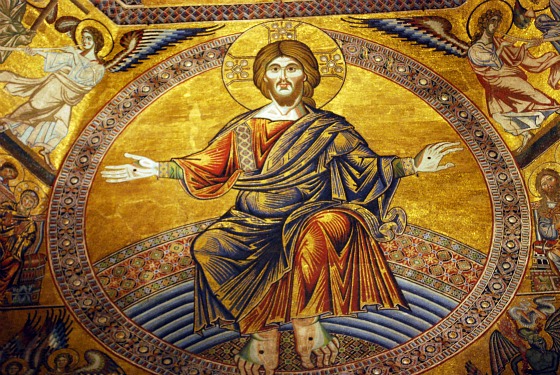 It's when you head inside the baptistry that you really get to see some impressive religious art.  Tickets are bought from the kiosk across the square where the public toilets are.  Adult admission is part of the Duomo Combined Ticket at 15 Euros (2016 prices). The Baptistry is open Monday to Saturday from 12 noon until 7pm and on Sundays from 8.30am until 2pm. The inside is dominated by the highly ornate mosaic ceiling pictured above and below.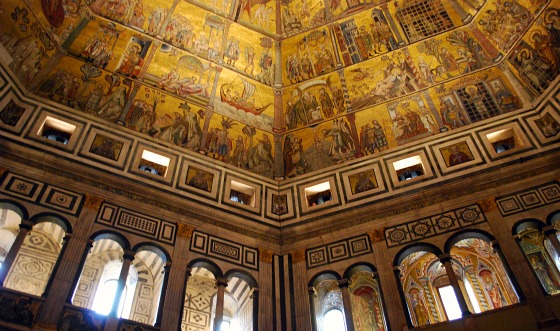 The mosaic ceiling features panels which tell key stories from the bible including the depiction of The Last Judgement which features the giant image of Christ. There are also stories from the book of Genesis and images of key moments in the lives of Jesus, John the Baptist and Joseph.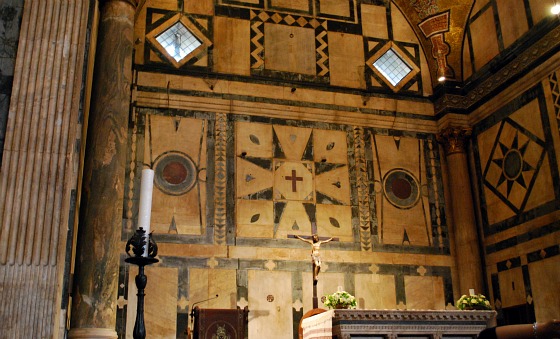 We found the baptistry a calming place to be, where even though you're right next to the hustle and bustle outside in the piazza, it seems like you're a million miles away. See our other pages on the Duomo:
Florence Duomo: Full Review, Campanile & Museum
Florence Duomo: Climbing The Dome In Pictures
LOCATION & CONTACT
Address: Florence Duomo, Piazza del Duomo, 50122 Firenze, Italy
Tel: +39 055 215380
Email: opera@operaduomo.firenze.it
MORE ON FLORENCE DUOMO BAPTISTRY
Florence Duomo – Official website
Hotels near Piazza del Duomo in Florence – Best price guarantee from Hotel.com
Best of Florence Walking Tour including the Duomo
More Florence Tours – From our Tours & Activities pages
Florence Guide Books – Amazon.co.uk (UK)
Florence Guide Books – Amazon.com (USA & Canada)