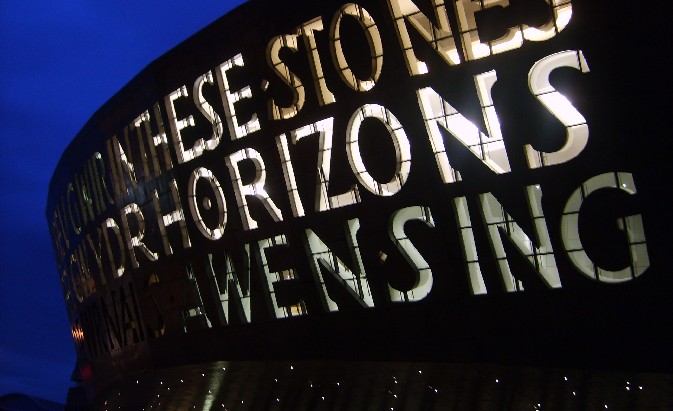 The Wales Millennium Centre in Cardiff Bay is a performance venue and community hub. It was one of the centre-pieces of the redevelopment of the bay area and the architecture of the building is superb. From outside, your eye is drawn to the huge frontage dominated by a poem written in English and Welsh. Head inside and the clever views continue. The foyer area is all open plan and has a café and areas to sit and watch the world go by. The best way to enjoy the building is to get a ticket for a show, but if you don't have time, take one of the regular 'behind the scenes' tours. We thought they were excellent and really gave you a feel for the whole place, plus you get to see the auditorium.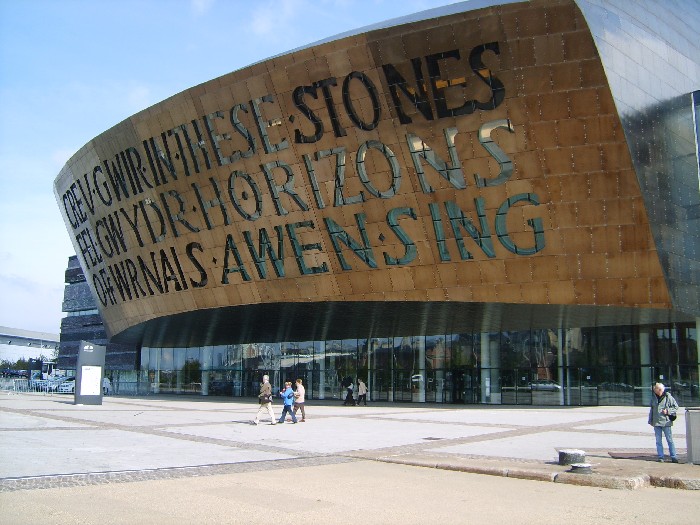 The building was opened in 2004 by HM The Queen. The brief for the architects was that it must be "unmistakably Welsh and internationally outstanding". As such most of the materials for the centre's construction were sourced in Wales. We recommend the Guided Tours above, but other more specialist tours are now available at the Wales Millennium Centre including a "Techie Tour" looking at lighting and sound and an "Architectural Tour" with one od the lead architects on the project. These tours are only available a handful of times a year. See here for more details.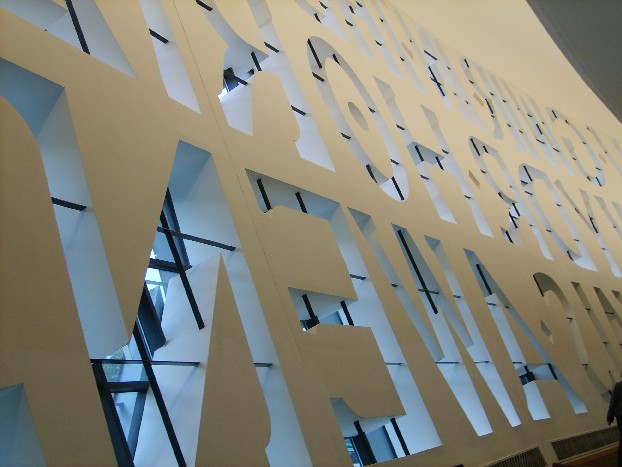 The Millennium Centre is open daily from 10am. Admission to the foyer and cafe areas is free. Admission to the auditorium is only with a show ticket or on a guided tour. Tours run daily and are £6 per person (2016 prices).
LOCATION & CONTACT
Address: Wales Millennium Centre, Bute Place, Cardiff CF10 5AL
Tel: +44 29 2063 6464
To get to Cardiff Bay from Cardiff city centre, hop on the train, take the regular buses of use the Cardiff Hop-on Hop-off Bus Tour which stops outside the Millennium Centre.
MORE ON THE WALES MILLENNIUM CENTRE IN CARDIFF
Millennium Centre – Official Website
Hotels near the Wales Millennium Centre – Great rates from Hotels.com