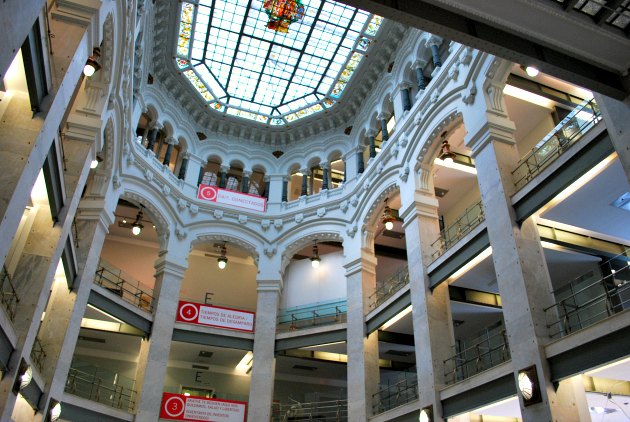 Madrid's City Hall, also known as Centro Centro and Palacio de Cibeles, is the administration centre for Madrid and as such it wouldn't normally be a tourist hot-spot. However, this building has two aspects that visitors should not miss. Firstly, the incredible art deco interior (pictured above) and secondly the fantastic views from the observation deck on the roof.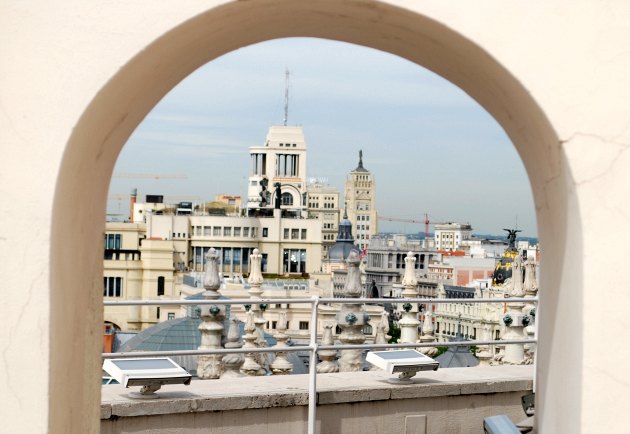 The name Palacio de Cibeles means Palace of Communications and that was the original purpose of the building. However, the post office administration has move away now and since the mid 2000s the building has been the seat of the Madrid City Council. The exterior is stunning to look at and even if you don't decide to go in, it's worth seeing the white Gothic frontage with its turrets and towers. There is no cost to enter the building.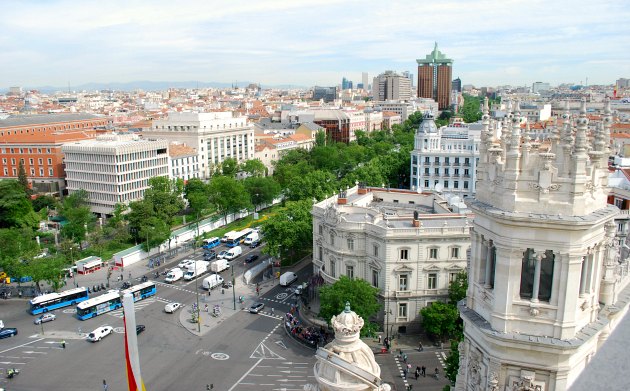 Inside everything was designed as a 'work of art', so when you visit make sure you look at the detail of the lights and window frames etc. There's a special desk inside to purchase tickets for the roof, known as Mirador. Access is via an elevator and your ticket will be timed. Adult admission is 2 Euros (2017 prices) and the observation deck is open Tuesday to Sunday from 10.30am to 1.30pm and 4pm to 7pm each day. The way the tower has been constructed allows views in every direction from the roof area.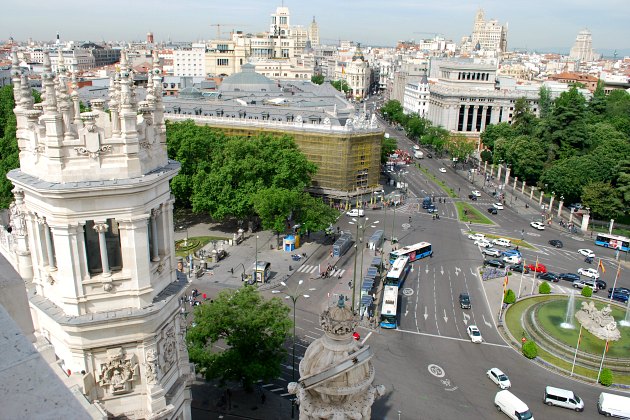 Also inside the Centro Centro building you'll find a cafe, restaurant and reading area. We'd recommend visiting the area at the rear of the building which has had an incredible ceiling installed to create a new exhibition space.
LOCATION & CONTACT
Address: Palacio de Cibeles, Plazade la Cibeles, Madrid, Spain
Tel: +34 91 480 00 08
MORE ON MADRID CITY HALL
Centro Centro – Official Website (in Spanish)
More Things To Do In Madrid – Prices in UK Pounds
More Things To Do In Madrid – Prices in US Dollars
Hotels in Madrid – We recommend Hotels.com for the best prices