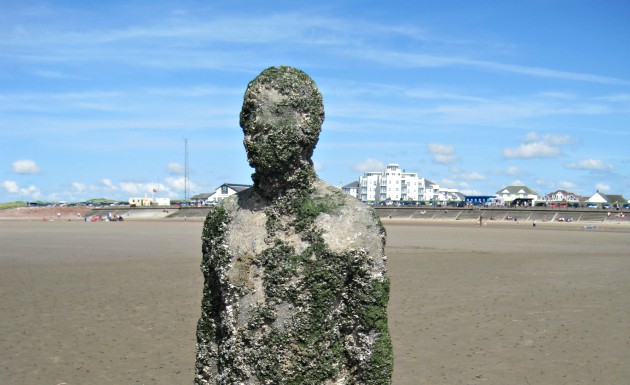 On Crosby Beach near Liverpool, there's a curious and eye-catching work of art by Anthony Gormley. 'Another Place' consists on 100 cast-iron statues, facing out to sea. The figures were made a permanent feature in 2007 and since then, they have aged and weathered to create the barnacled statues that you see today. Each figure is apparently cast in the artist's likeness although they're larger than life-size when you stand next to them.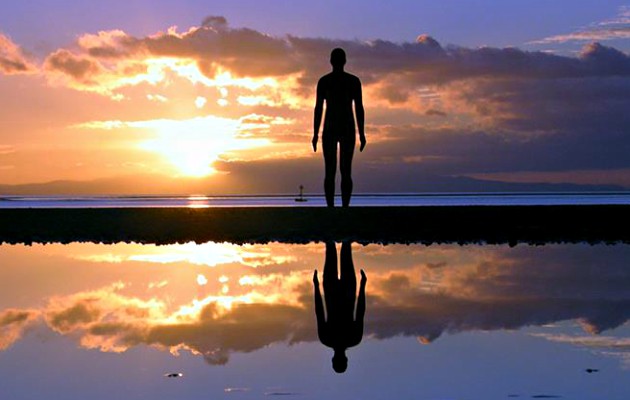 This beach is not the first place the statues have been placed. They were originally located in Cuxhaven in Germany, Stavanger in Norway and De Panne in Belgium. The idea is that they are waiting in 'patient expectation', watching the passing ships. It's worth remembering that some of the statues are not accessible to the public as Crosby Beach turns into mud flats as you get towards the sea. Stick to the ones near the shore to be safe.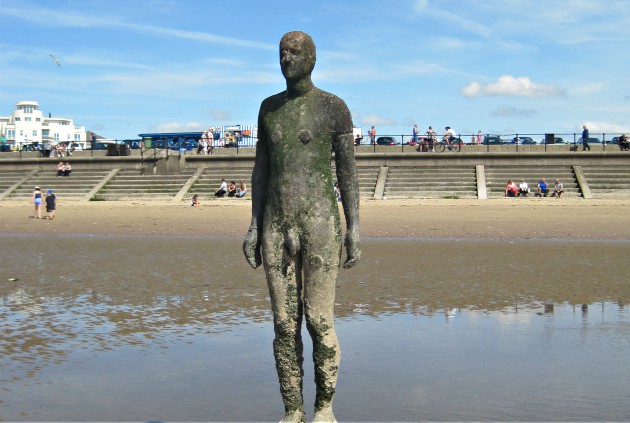 There are a number of places to park if you are driving to Crosby Beach. The closest car park is at Hall Road, Blundellsands L23 8SY. There is also a car park you can use at Crosby Leisure Centre, Mariners Road L23 6SX which is also very close to the beach. Anthony Gormley is also the artist of the famous 'Angel of the North' sculpture in Gateshead (pictured below).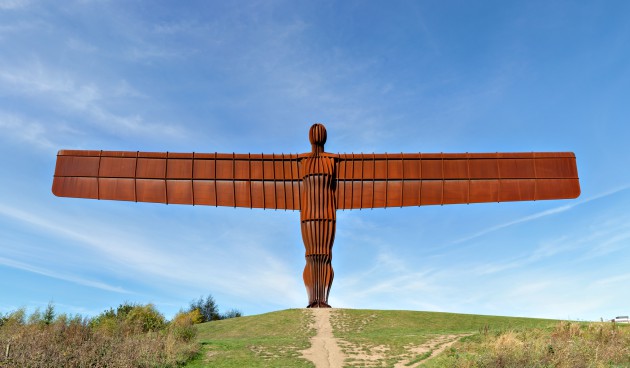 LOCATION AND MAP
Address: Another Place, Crosby Beach, Liverpool, England L23 8SY
If you don't have a car, Merseyrail operate regular services from Liverpool Central and Moorfields stations in the city centre to Blundellsands and Crosby station, which is a short walk from the attraction. A 'day saver' ticket is £5.10 (2018 prices).
MORE ON ANTHONY GORMLEY'S ANOTHER PLACE
Another Place – Visit Liverpool
Another Place – Wikipedia
More Things To Do In Liverpool – The best attractions, tours and experiences
Hotels near Liverpool Waterfront/Albert Dock – Hotels.com