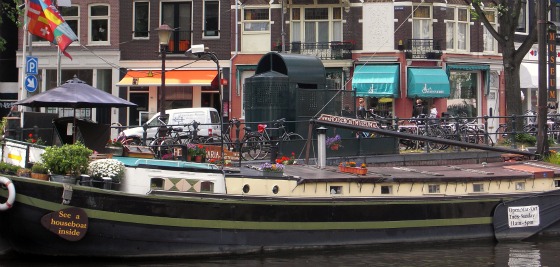 One of the things you notice when walking along the canals of Amsterdam is just how many houseboats there are. Every canal has people living on the water as well as next to it and the houseboat museum lets you see what a traditional house boat is like inside. It has to be one of Amsterdam's smallest museums, but it's a real insight into how comfortable living on the water can be.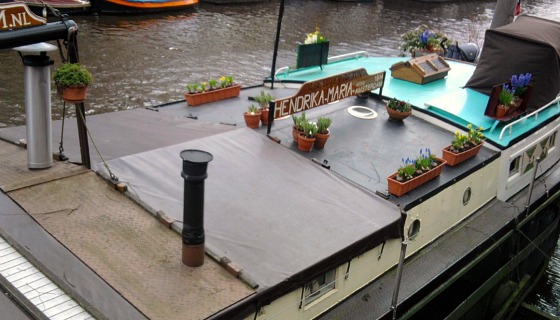 The boat "Hendrika Maria" used to be a freighter built in 1914 for use of the canals of the Netherlands. Since the 1960s she has been used as a houseboat of which there are many in Amsterdam. When you descend the steps into the museum, you'll find a kitchen, sleeping area and a the main living compartment of the boat (pictured below) which is actually rather large. You can certainly imagine yourself living there although from the outside you probably didn't think that would be the case! This museum will not take a long time to visit, but we thought it was well worth it. In fact, it's the only houseboat we've ever visited.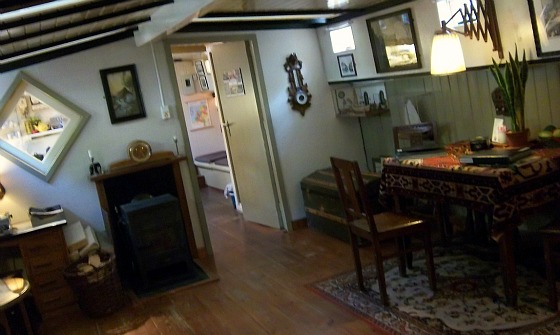 The Houseboat Museum opening hours are 11am to 5pm. Opening days depend on the time of year. November to February from Friday to Sunday, March to October from Tuesday to Sunday. The museum usually also closes for 2 weeks in January. Adult admission is 4.50 Euros (2015 prices) although admission is free with the Iamsterdam Card.
AMSTERDAM HOUSEBOAT MUSEUM LOCATION & CONTACT
Address: House Boat Museum, Prinsengracht 296, Amsterdam, Netherlands
Tel: +31 (0)20 4270750
Email: info@houseboatmuseum.nl
The Houseboat Museum is a 20-30 minute walk from Central Station and is on the same canal as Anne Frank Huis slightly further south on the opposite side. You can also see the outside of the house boat on the Amsterdam Highlights Cruise, which has good reviews from travellers who've been on it.
MORE ON THE HOUSEBOAT MUSEUM
Iamsterdam Card – Free admission to the House Boat Museum
Houseboat Museum – Official website
Hotels near the Houseboat Museum – Lowest price guarantee from Hotels.com
Books on Amsterdam – Amazon.com (US & Canada)
Books on Amsterdam – Amazon.co.uk (UK)