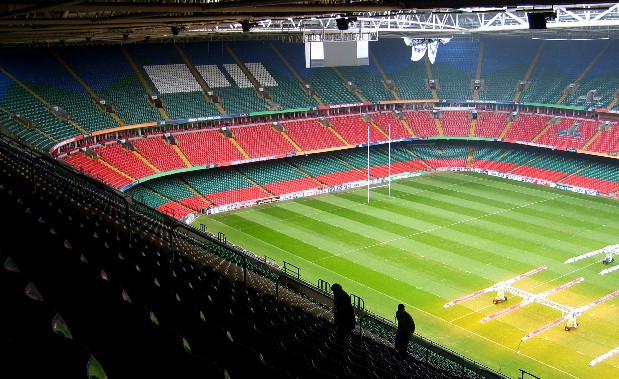 The Millennium Stadium in Cardiff is the modern home of Welsh Rugby, but was built with lots of other uses in mind too. Apart from other sports, like soccer, it regularly hosts large shows and music concerts. If you're not going to an event there, consider taking one of the regular tours instead. You get to see the dressing rooms, the royal box and go pitch-side amongst other things and our guide really brought the empty stadium to life.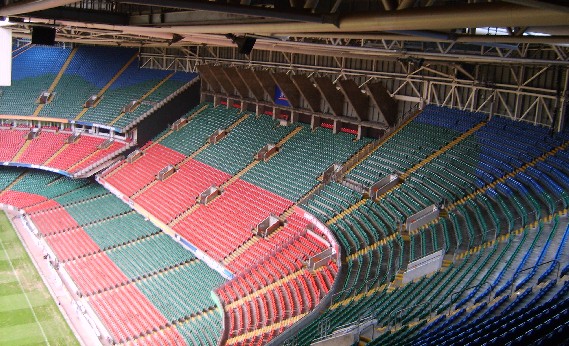 The stadium is near to Cardiff Castle and has created a new look to the city's skyline. It has an infamous sliding roof which allows it to be used in all weather. However, the seating walls are so large and the stadium has so little natural light that special heat and light emitters have to be used to help the grass grow. These are pictured in the photo above. The height of the seating also makes you feel a little dizzy if you climb to the top on the tour. If you're wondering what they do with the pitch when they have concerts here, they're able to do this because the pitch is set into moveable concrete blocks which can be picked up and moved out.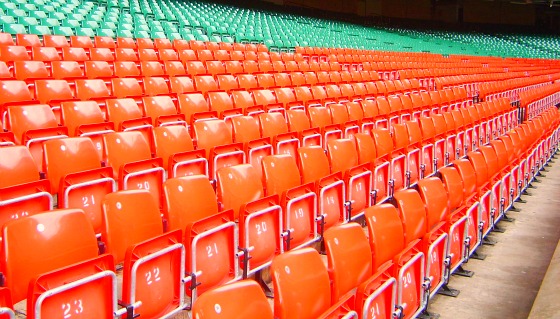 The Millennium Stadium is open for tours Monday to Saturday from 10am to 5pm, Sunday 10am to 4pm. Tours cost £12.50 for adults with concessions available for children plus a family ticket available too (2016 prices).
LOCATION & CONTACT
Address: Millennium Stadium, 101 St Marys Street, Cardiff CF10 1GE
Tel: +4429 2082 2228 (Tours)
Email: tours@millenniumstadium.com
MORE ON THE MILLENNIUM STADIUM
Millennium Stadium – Tours
Hotels near the Millennium Stadium – Great deals from Hotels.com
Millennium Stadium – Wikipedia
Cardiff Hop-on, Hop-off Bus Tour – Stops at the Millennium Stadium