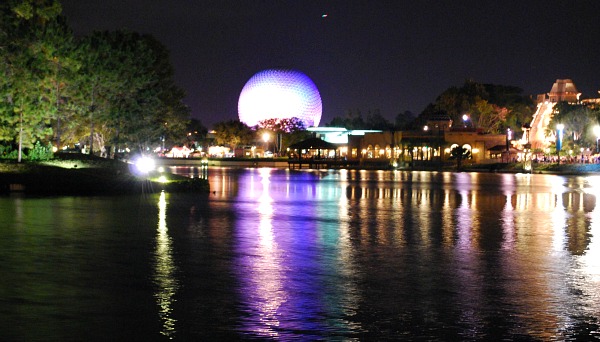 This park evolved from an idea that Walt Disney had to build an experimental prototype community of tomorrow (EPCOT). What his corporation ended up with was a futuristic celebration of science and technology, bolted onto a "World Showcase" where different nations are represented around a large lake. It seems an uneasy mix at times and there are stark contrasts between the futuristic golf-ball known as Spaceship Earth and the re-creations of historic architecture from around the world. Nevertheless, it's still an enjoyable park to visit and there's plenty to see and do. In the science part, the highlight for us was The Seas with Nemo & Friends which combines a leisurely ride through the story of Finding Nemo with real life fish, sharks, turtles and manatees in a giant tank. Elsewhere in the science area, the Mission: Space experience which puts you in a cockpit for a mission to Mars split our party. The ones that took the smoother option loved it, but the ones that went for the more spinning version felt sick. The much more leisurely Spaceship Earth ride is worth doing though. In the world showcase, you will marvel at how well each nation has been re-created. Italy, in particular, makes you think you're actually there and China is also impressive.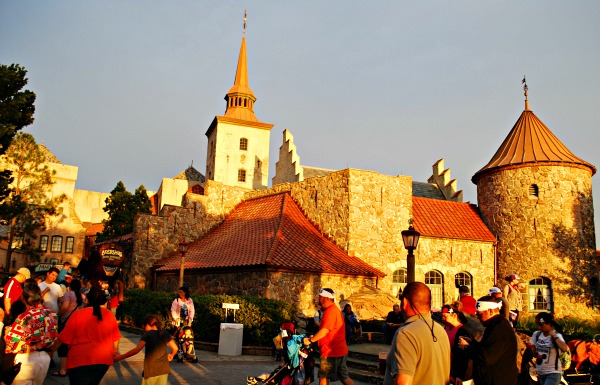 The acrobat show in China is brilliant, so don't miss that. If you have to miss any of the Disney parks, then we'd say miss this one, but whilst it's not quite as good as the others, it's still an enjoyable experience to visit and if you can stay for the show and fireworks on the lake at the end, you're in for a treat. The full list of 'lands' you will visit in the World Showcase is Mexico (pictured above), Norway, China, Germany, Italy, USA, Japan, Morocco, France, UK and Canada. Each country has a pavilion and plaza area with a shop, restaurants and other significant buildings relating to the culture of the country. The lake around which the showcase is constructed is absolutely huge! There are also further water areas and flower beds near the Future World section of Epcot which make it feel like it's very spread out and not all crammed in like the other Disney parks. If you want to get a glimpse of Epcot without paying to go inside, take the monorail trip from Magic Kingdom to Epcot which is free. The monorail line goes quite a long way into the park with an audio description of what you can see before arriving at the Epcot monorail station. If you're not planning to go in, you can then simply ride the monorail back to Magic Kingdom.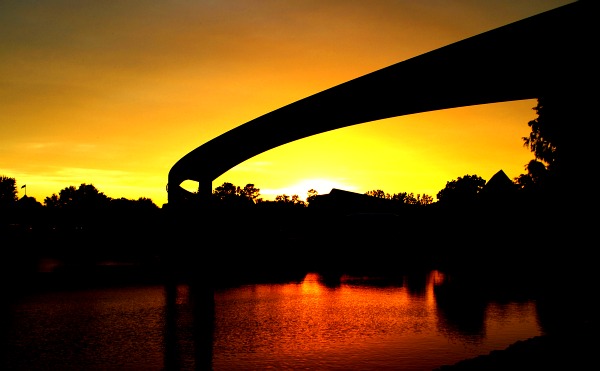 Epcot has a number of special events through the year which are designed to enhance your experience of the park. When we were there last, the Epcot Food and Wine Festival was on which sounded like a lovely idea. Throughout the World Showcase, there were additional eating booths with food and drink available from the country being represented. The reality of this festival was not as pleasant as the idea though. The park was full of drunken people moving from country to country to eat and drink more. We felt that the family atmosphere had been totally lost and unless you're planning to go and get hammered with everyone else, we'd recommend that you avoid this festival.
The 'show' that ends your day at Epcot is called IlluminNations: Reflections of earth and features a giant globe which travels across the lake with lights, lasers, music and fireworks. Seeing the show was probably our favourite part of our visit to Epcot and we'll all remember it for a long time to come. Don't be tempted to miss it a go home early! You'll need to get a spot on the railings about half an hour in advance, although people tend to fill up the spaces closest to the exit first, so if you're in no rush, there's usually plenty of space round the furthest lands from the entrance like France and the USA. The show takes place most commonly at 9pm.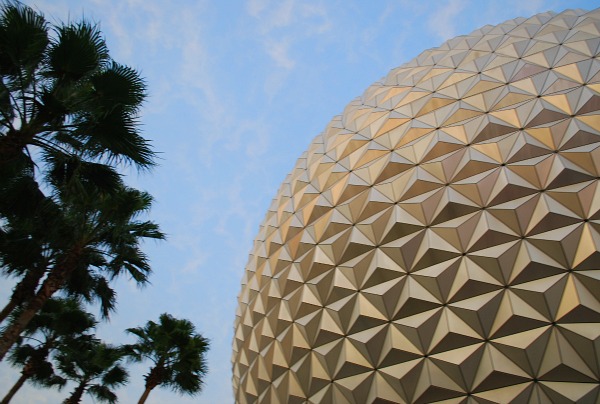 Epcot has a range of opening hours depending on the time of year, but it typically opens at 9am  and closes at 9pm.   Adult admission on the day is around $121 (2018 prices), but buying in advance or purchasing multi-day tickets can save you a lot of money.  See the various ticket options with latest prices here. Also, see our pages on the other Disney Attractions in Orlando…
Disney's Magic Kingdom
Disney's Animal Kingdom
Disney's Hollywood Studios
Disney's Typhoon Lagoon Water Park
Disney's Blizzard Beach Water Park
LOCATION & CONTACT
Address: Disney's Epcot, 200 Epcot Center Drive, Lake Buena Vista, Florida 32830, USA
Tel: +1 407 824 4321
Walt Disney's Epcot is sign posted from the I-4 and also World Drive which is the main entrance road for Walt Disney World.
MORE ON DISNEY'S EPCOT
Walt Disney World Tickets – See best prices in GB poundsEpcot – Official Website
Epcot – Wikipedia
More Things To Do In Orlando
Orlando Hotels – We recommend Hotels.com for the best service and prices