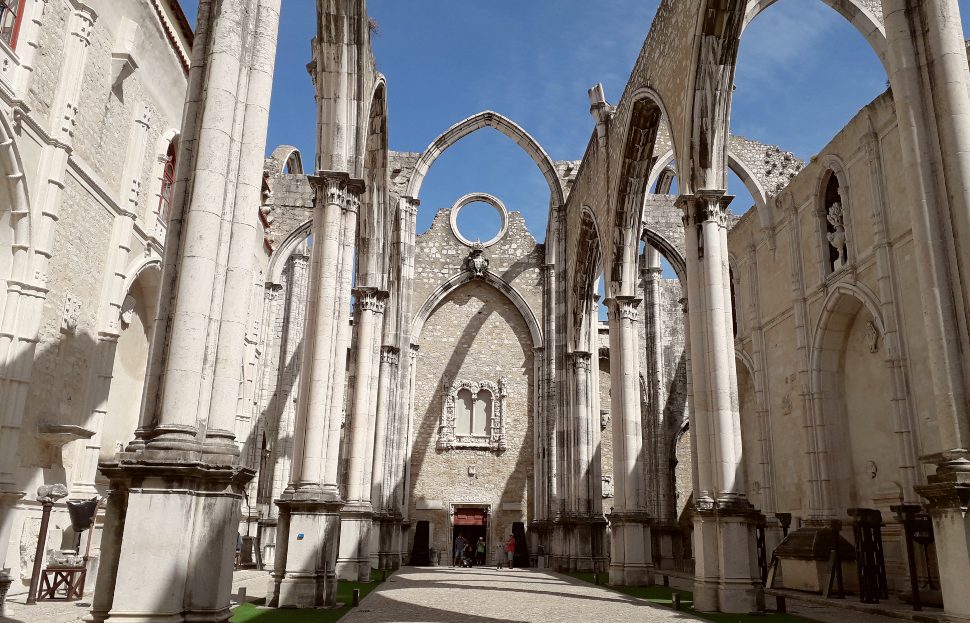 From the early 1400s, this Gothic convent and monastery was the home and worshipping place for dozens of Carmelites. Over the years, it grew in wealth and power until a devastating earthquake and fire in 1755, which destroyed large parts of the building. Everyone had to leave as the convent was no longer in a fit state to use. However, money was raised for repairs which began a year later.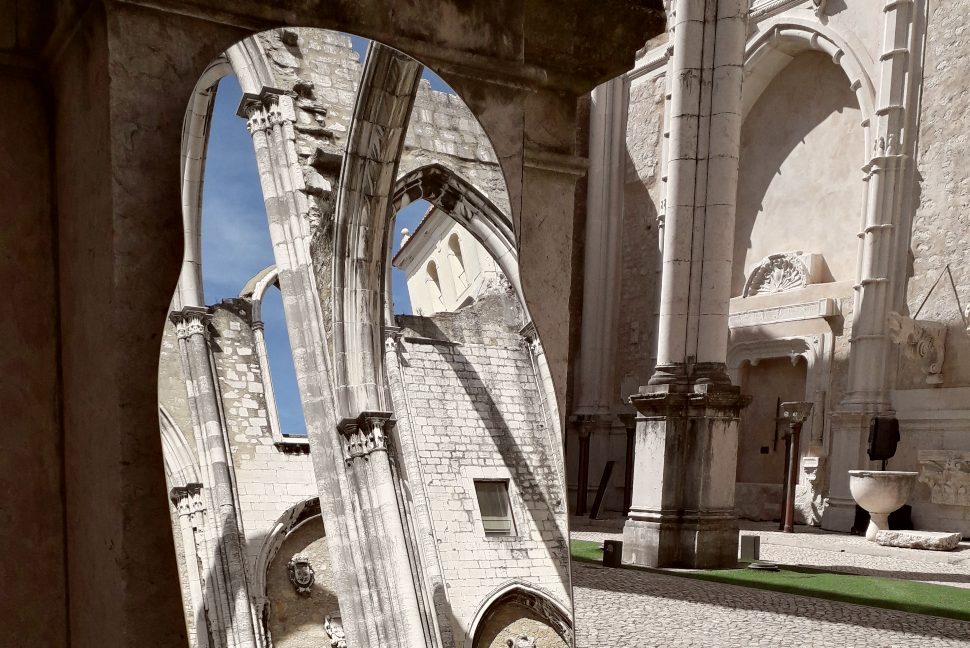 By 1834 though, all religious orders were abolished in Portugal and the partially restored building became an archaeological museum. Although the main church never saw its roof rebuilt and remains open to the sky, some of the museum is under cover. Inside there are artefacts from this and other ruined buildings in Portugal. We felt that the building itself was the best exhibit here though. Take some time to look up and around to soak up how well it was built such a long time ago.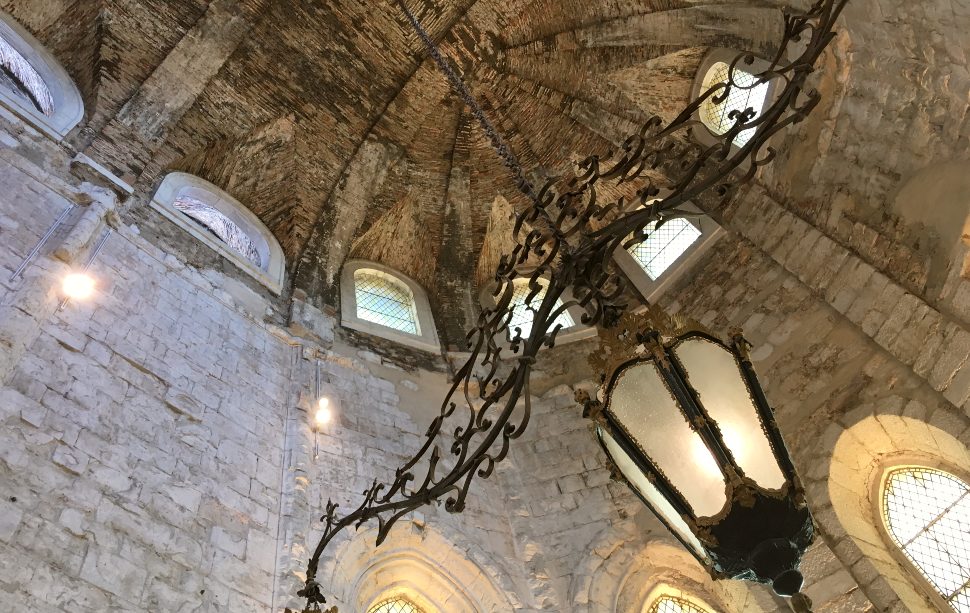 Don't miss the audio-visual room which tells the story of the convent in English and Portuguese and uses some of the building as a projection screen. We though it explained everything really well and gives you a better sense of where you are and its significant place in Lisbon's history.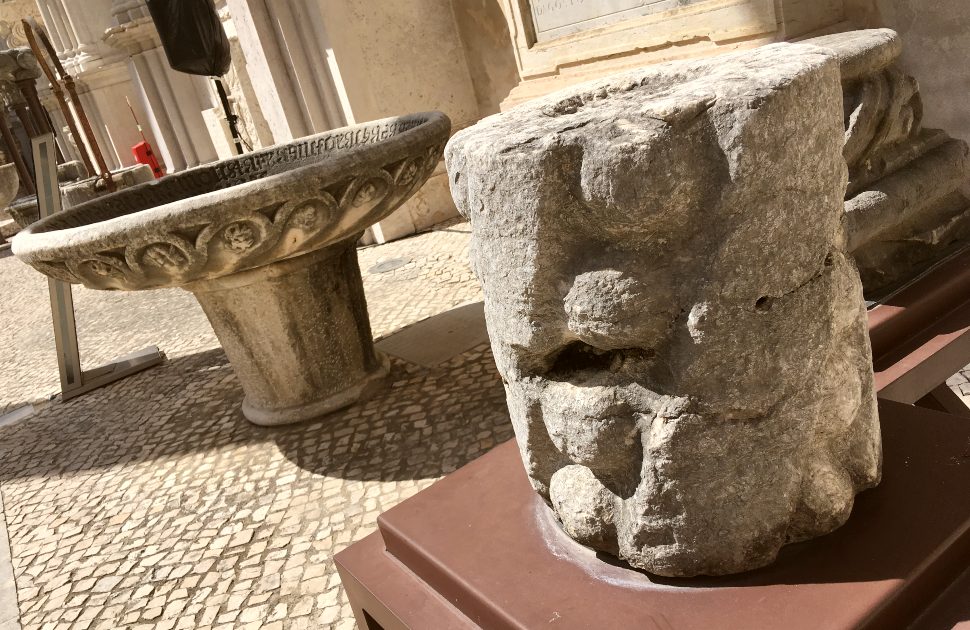 The Carmo Archaeological Museum is open Monday to Saturday from 10am to 7pm. Adult admission is 5 Euros (2019 prices).
LOCATION & MAP
Address: Museu Arqueológico do Carmo, Largo do Carmo, Lisbon, Portugal
Tel: +35 121 347 8629
Carmo Museum is right next to the top floor of the Santa Justa Lift in the centre of Lisbon. The Hop On, Hop Off Yellow Bus Tour stops nearby.
MORE ON CARMO ARCHAEOLOGICAL MUSEUM
Carmo Archaeological Museum – Official website
Carmo Convent – Wikipedia
Lisbon's Best Hotel Deals – We recommend Hotels.com
More Things To Do In Lisbon