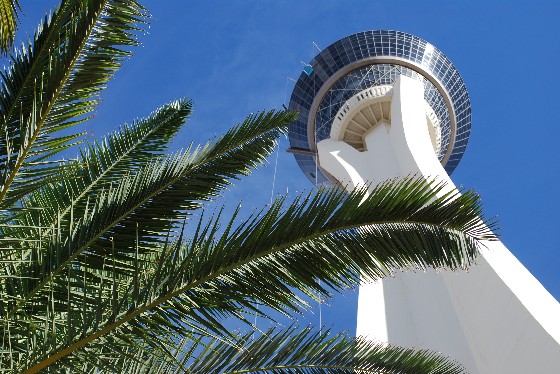 Stratosphere Hotel & Casino was one of the first of the new generation resorts on the Las Vegas strip which had some kind of attraction as their centre piece, the Stratosphere tower. The iconic tower is 1149 feet tall making it the tallest free standing observation tower in the United States. You can see it for miles around and the view from the top is good. This tower is more than just a viewing deck though as there are a number of thrill rides and experiences at the top.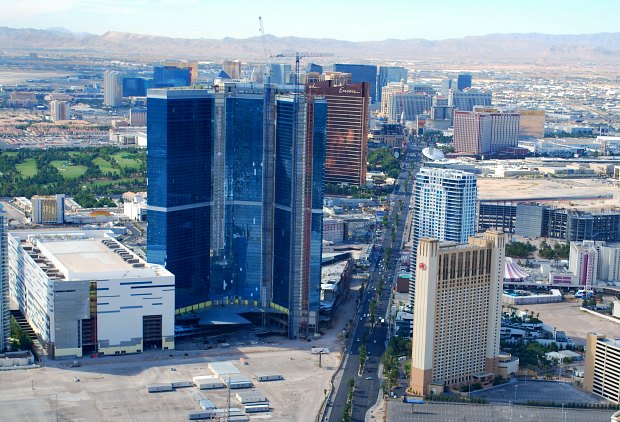 The scariest of them all is the "Sky Jump" free fall where you experience a controlled free fall to the bottom. It costs over $120+ to have a go yourself, but even if you don't fancy it, it's well worth watching other people do it! The rides on the tower are: X-Scream which is a sort of roller-coaster see-saw positioned over the the edge, Insanity which spins you round whilst holding you over the edge and Big Shot which shoots you up a metal frame positioned on the very top of the tower. You can buy a ticket for all three rides at $35 (2015 prices).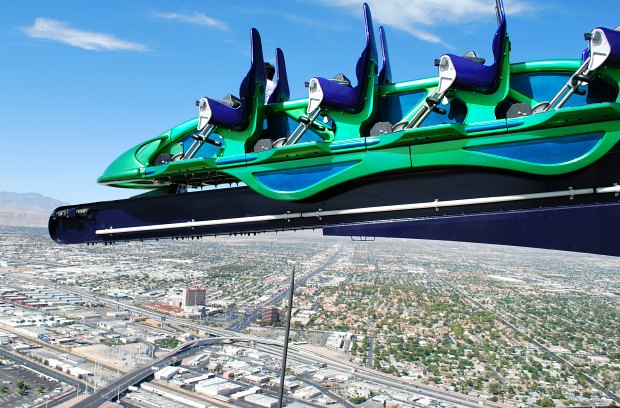 Adult admission to the Stratosphere Tower is $20, children $12 (2015 prices). There is also a bar in the observation deck where you can enjoy the view. Free admission to the tower is available with the Las Vegas Power Pass.
LOCATION & CONTACT
Address: Stratosphere Hotel, Casino & Tower, 2000 Las Vegas Blvd South, Las Vegas, NV 89104-2597, USA.
Tel: +1 702 380 7777
Stratosphere is opposite the Saraha Hotel and is best reached by the Deuce bus, which stops outside, the Las Vegas Monorail or a cab.
MORE ON THE STRATOSPHERE HOTEL
Stratosphere – Best rates with Hotels.com
Stratosphere – Official website
Wikipedia – Stratosphere page
Las Vegas Power Pass – Free admission to the Stratosphere Tower
Airport Transfers to Stratosphere