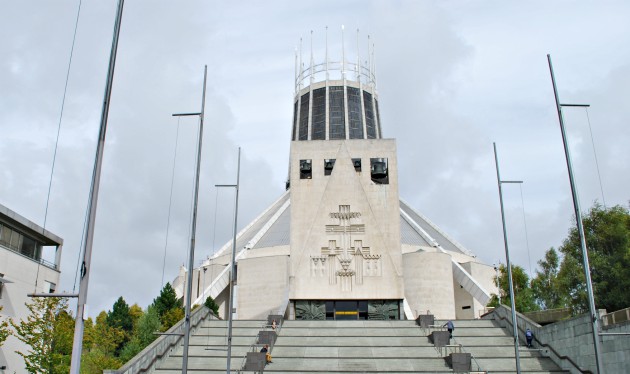 Liverpool's Roman Catholic cathedral, known as the Metropolitan Cathedral of Christ The King, was completed in 1967 and is described as a "dramatic icon of faith, architecture, and human endeavour". There's no doubt that this place is eye-catching and it's unlike any cathedral you will have been in. From the outside, it resembles Disney's Space Mountain, but the inside is a truly spiritual place where stained glass and a 360 degree view are the stand out features.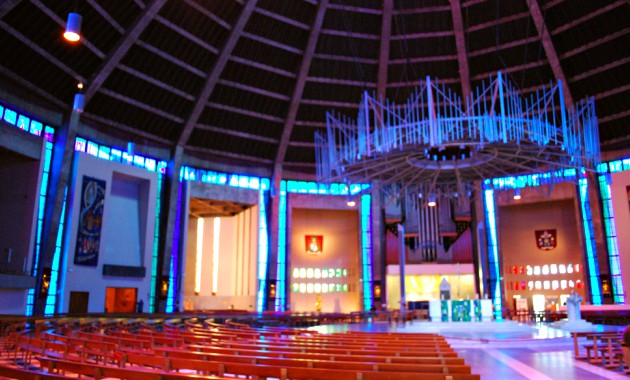 A number of designs for a Roman Catholic cathedral in Liverpool were worked on from the mid 1850s. The most impressive of these was the huge cathedral designed by Sir Edwin Lutyens which would have been the second-largest church in the world, topped by the world's largest dome! The cathedral building work was eventually halted as costs spiralled out of control. Only the crypt had been completed and you can see the model of how it was supposed to look in the Museum of Liverpool. The modern design you see today by Sir Frederick Gibberd is much smaller and is built on top of the original crypt, but has several striking features, like the light-box at the centre.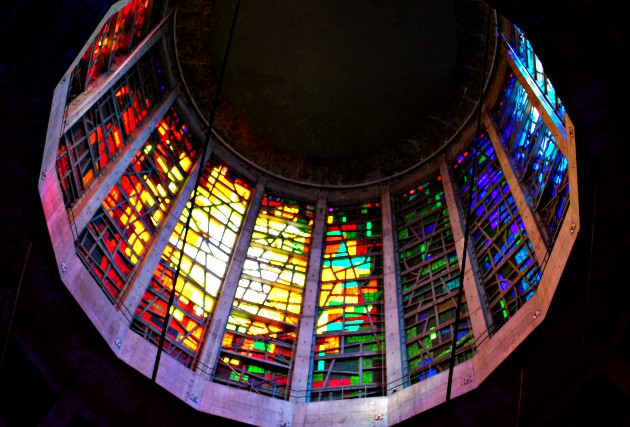 Everything inside the Metropolitan Cathedral revolves around the altar. The seating is structured in a circular design around it and then several chapels neatly fit in the alcoves around the outer walkway. Gibberd was eventually sued because of architectural flaws in the building but these have all now been rectified. We thoroughly enjoyed our visit to the cathedral and found it to be a relaxing a peaceful space to enjoy and reflect on life.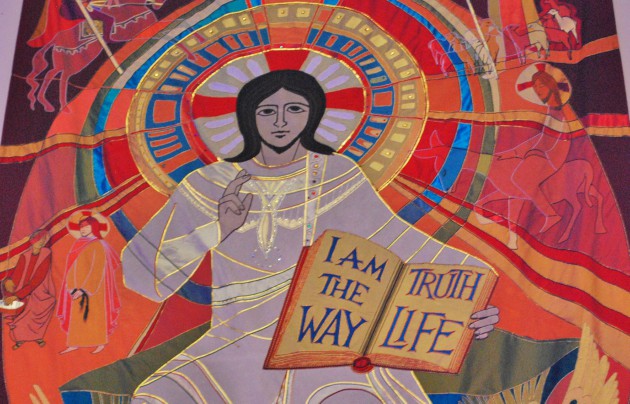 The crypt was renovated in 2009 and is well worth visiting to see its beautiful vaulted halls. It's a fraction of the footprint of the original design for the cathedral above, but it still gives you a sense of what could have been if Edwin Lutyens' magnificent design had been completed. Admission is £3 (2018 prices). The crypt is open Monday to Saturday from 10am to 4pm (last visit at 3.30pm).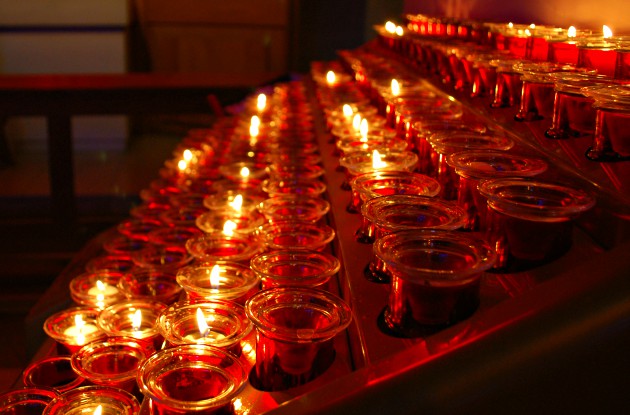 Admission to the cathedral itself is free. The cathedral is open Monday to Sunday from 7.30am to 6.00pm.
LOCATION AND CONTACT
Address: Liverpool Metropolitan Cathedral, Liverpool L3 5TQ
Tel: +44 151 709 9222
From the city centre the Cathedral is about a 10 minute walk. There are signs throughout the city centre directing visitors to the two cathedrals.
MORE ON LIVERPOOL METROPOLITAN CATHEDRAL
Liverpool Metropolitan Cathedral – Official website
More Things To Do In Liverpool – The best attractions, tours and experiences
Hotels near Liverpool Waterfront/Albert Dock – Hotels.com