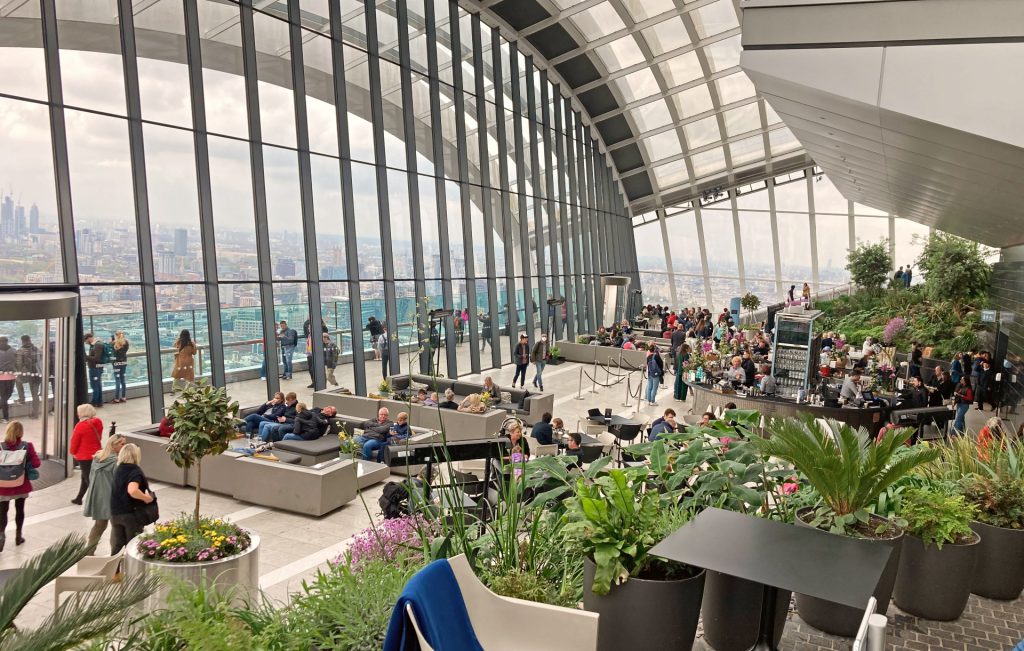 Sky Garden
When visiting London it's easy to start spending huge amounts of money. For something a bit different to the normal parks and completely free you can visit the Sky Garden. It's the city's highest public garden with 360 degree views of all the landmarks you'd expect. Directly opposite is the Shard – yes that is higher, but you have to pay to go up that to enjoy the views, here you don't. The downside is you still have to book tickets in advance and because it's free and has a number of bars and restaurants up top it can get a little crowded.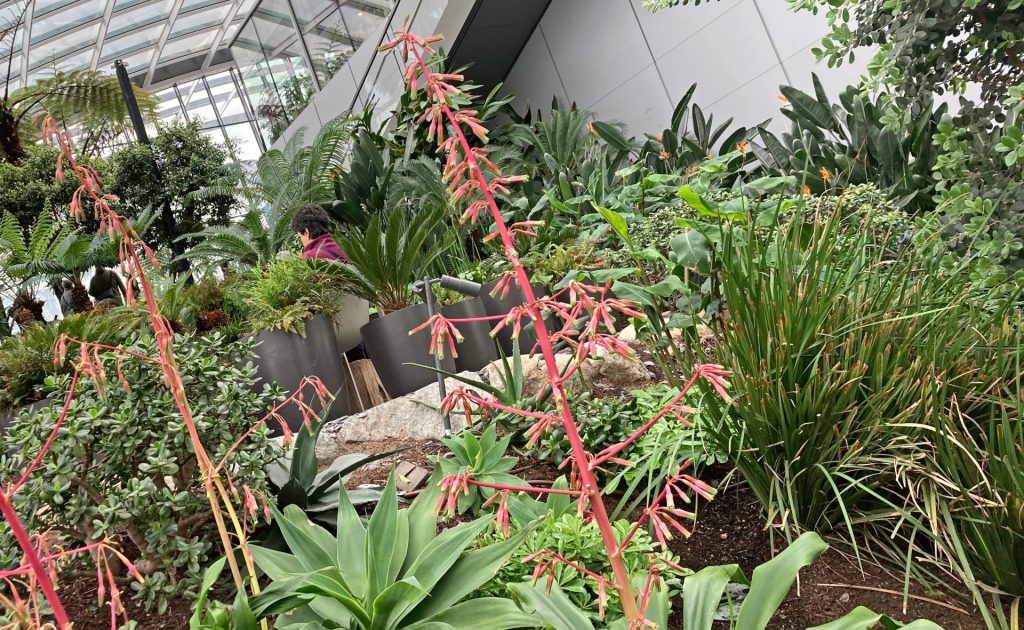 The open air terraces were a particular highlight. The only thing we were a little disappointed with was the garden itself. As it's sold as a "Sky Garden" we expected more vegetation and a little less seating and eating space. The landscape whilst nice resembled many we'd seen in modern airports. Visits must be booked in advance through the Sky Garden site and expect to queue before going up the lift.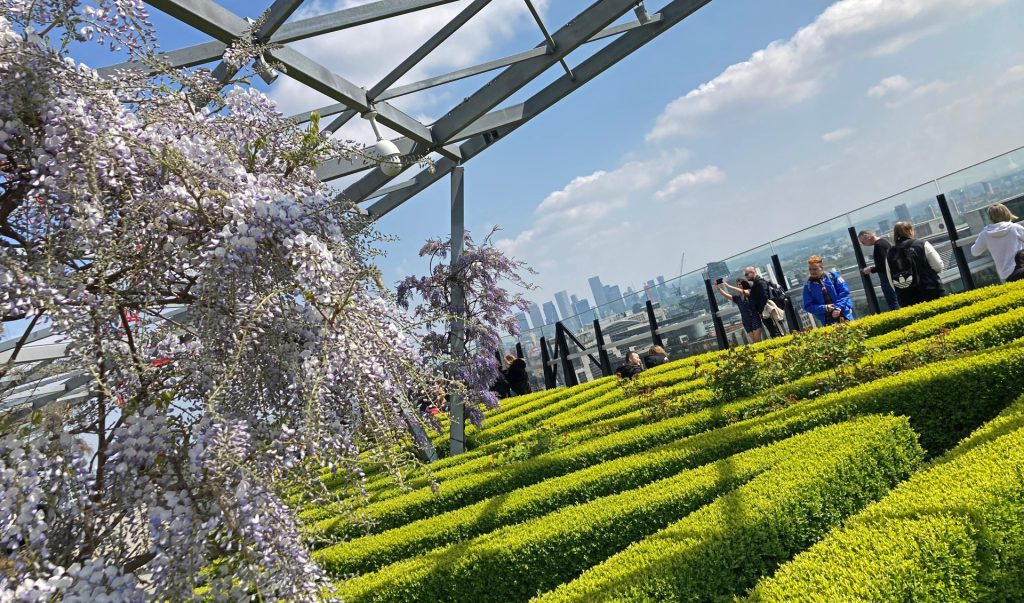 Garden at 120
Almost neighbouring the sky garden is Garden at 120 (pictured above). Free to members of the public it's accessed on a first-come-first-served basis. Whilst nothing like as high as Sky Garden is you are after more of a traditional garden feel in an unusual setting this could be the place for you. This rooftop green space is completely open boasting impressive views of the City of London. Head up to the 15th floor to find a water feature, climbers, planted flower beds and wisteria growing on a steel pergola. When we visited we found it really quiet, peaceful and modernly beautiful all at the same time.
LOCATION & CONTACT
Both the Sky Garden and the Garden at 120 are almost opposite each other, so it's really convenient to visit both at the same time. The address below is for the Sky Garden where booking in advance is required.
Address: 1, Sky Garden Walk, The Fenchurch Building, London EC3M 8AF
Tel: 0333 772 0020
MORE ON LONDON'S ROOF GARDENS
Sky Garden – Official website
Garden at 120 – Official website
More Things To Do In London