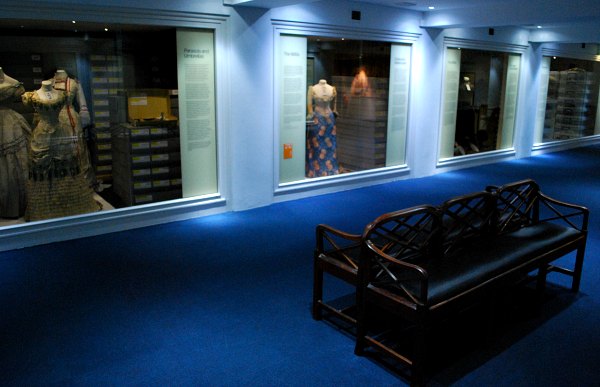 Downstairs at the historic Bath Assembly Rooms you'll find a museum dedicated to fashion through the years. The museum centres around its collection of period dresses and gentleman's outfits which includes the ornate and everyday fashions worn by the Georgians, right up to the clothes of the present day. There are some real highlights here in terms of iconic dresses and you'll recognise those worn by Diana, Princess of Wales on significant occasions and Jerry Hall's memorable red dress in particular. There's also an area dedicated to the 'Dress of the Year' and a room which resembles the museum's stores, having historic fashions from their collection on display. All these items of clothing are very well preserved, but the downside to this is that you visit a museum full of glass cases where there's very little to touch or interact with. That's why we liked the dressing up area which features replica Victorian clothes. You can even have your photo taken wearing them too. This is an extract from our free Bath City Guide.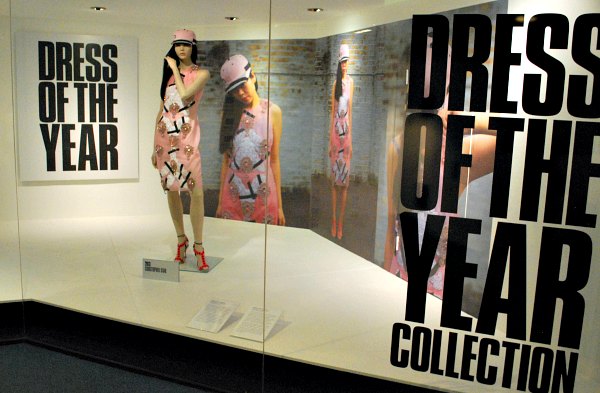 Another display we saw at the fashion museum was the 20th century day wear section with fashions from the 1920s onwards including a Second World War 'siren suit', a bright striped jumper from the 70s, a trouser suit by Ralph Lauren from the 90s and a pair of Gap chinos from 2010. The displays and exhibitions here are changed on a regular basis, so check out what's current before you visit on the Fashion Museum website.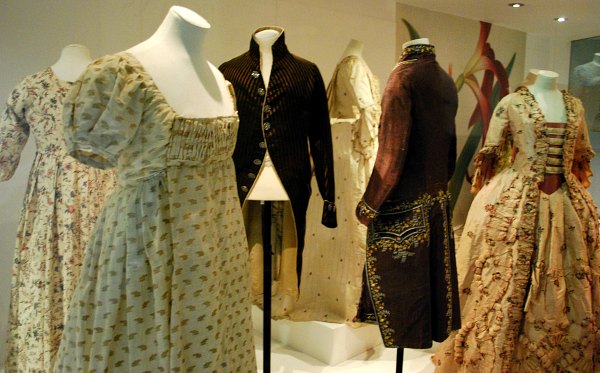 Bath Fashion Museum is open every day from 10.30am closing at 5pm from March to October and 4pm the rest of the year. Adult admission is £8 which includes a chance to look around the Assembly Rooms which is normally £2.50. A joint saver ticket with the Roman Baths is £17 (2014 prices).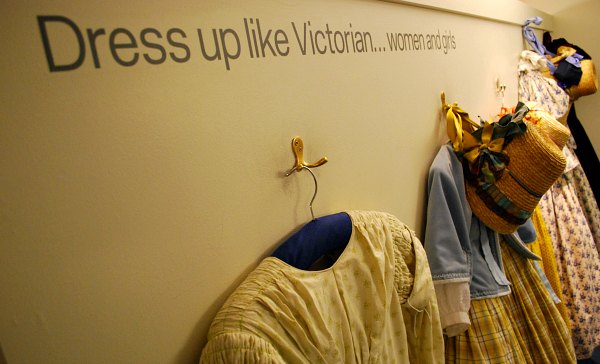 If you struggle with hills, or just want a different way to get the the Assembly Rooms, we'd recommend the Bath Hop-on, Hop-off Bus Tour which stops right outside. It also takes you to all of the other significant locations in the city with an informative commentary along the way.
LOCATION & CONTACT
Address: Bath Fashion Museum, Assembly Rooms, Bennett Street, Bath, Somerset, United Kingdom, BA1 2QH
Tel: +44 (0)1225 477789
E-mail: fashion_enquiries@bathnes.gov.uk
MORE ON BATH FASHION MUSEUM
Bath Fashion Museum – Official website
Bath Fashion Museum VisitBath
Bath Assembly Rooms – Wikipedia
Hotels in Bath – We recommend Hotels.com
Bath Guide Books – Amazon.co.uk