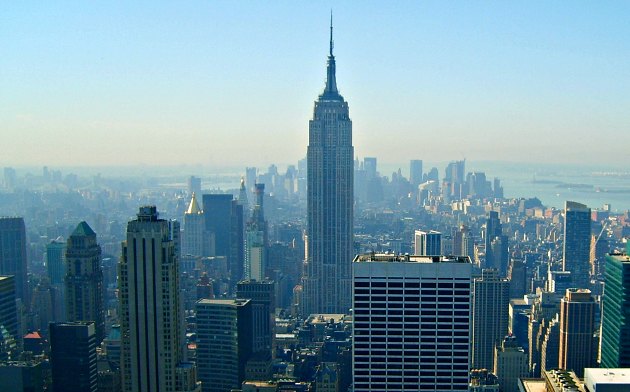 The Empire State Building towers over central Manhattan and stood as the world's tallest building for around 40 years. It was completed in 1931 and part of the attraction of visiting the building is the beautiful Art Deco features you'll find inside on things like the on elevator doors and in the lobby. The main attraction here though is the spectacular view from the observation platforms. Make sure you choose a really clear day before heading up the building – sometimes even when it looks clear at street level, you'll find a haze at higher levels.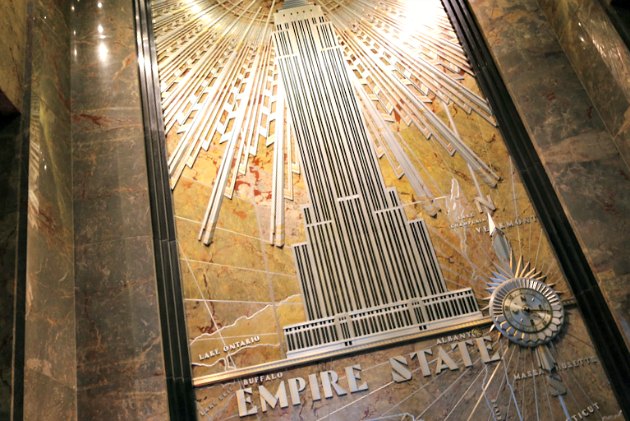 There are two "observatory" levels at the Empire State Building, one on the 86th floor and one on the 102nd floor. The 86th floor is over 1000 feet high and you'll find an indoor section and an outdoor promenade. Whichever floor you have tickets for, you can expect to wait in line for quite some time during your visit, unless you purchase the Express Passes that are available at a premium price. There are several elevator rides to get you to the top and waiting times are longer at peak periods. On our last visit, we found that at dusk there were crowds five people deep struggling to get to the fence to take photos. It was a very unpleasant experience.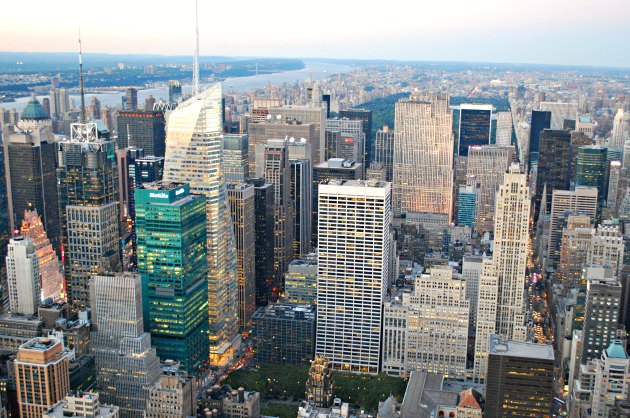 Adult admission to the 86th floor observatory is $32 (2016 prices). Buy tickets here including "skip the line" options. Admission to the Empire State building is also included in the New York Hop-on, Hop-off Bus Tour. For the 86th Floor and 102nd Floor you will pay $52 (2016 prices). The Empire State Building is open daily from 8am to 2am.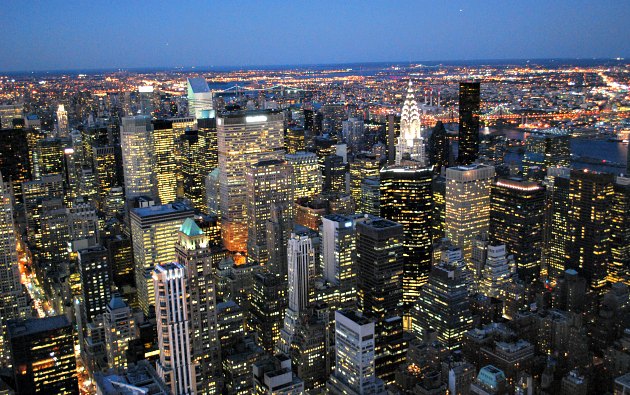 Although we like the Empire State Building, we recommend the Rockefeller Centre instead because it's a similar experience without the queues but with the added bonus of being able to take a photo of the Empire State Building as part of the skyline.
LOCATION & CONTACT
Address: Empire State Building, 350 5th Ave, New York, NY 10018, United States
Tel: +01 212 736 3100
MORE ON THE EMPIRE STATE BUILDING
Tickets for the Empire State Building – including "Skip the line" options
Hotels near the Empire State Building – Great deals from Hotels.com
Empire State Building – Official site
Empire State Building – Wikipedia
New York City Pass – Includes admission to the Empire State Building
New York Hop-on, Hop-off Bus Tour – Includes access to the Empire State Building
Books on the Empire State Building – Amazon.co.uk