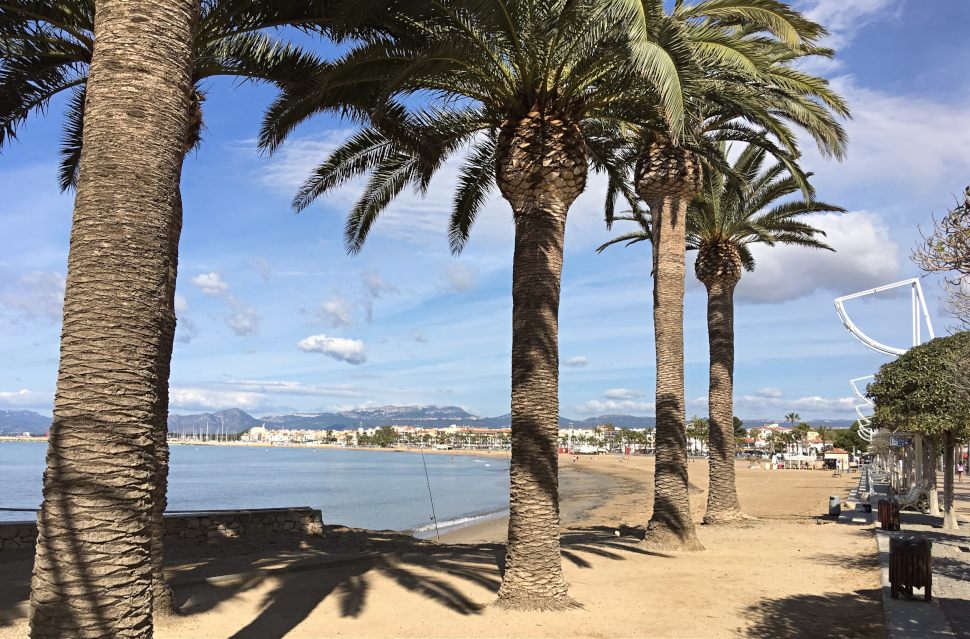 Cambrils is a traditional Spanish coastal town which retains much of the charm of its past. It's easily accessible by train as it has it's own station and there's lots to see and enjoy here. One of the best historical sights is right by the marina. Today it's filled with luxurious yachts but in the 18th century it was pirates who regularly tried to land here. That's why the Torre del Port or Port Tower (below) was built to protect the fisherman who used the coastline. At one point there was a large gun on the top which is now in the local museum. The tower is often open for free.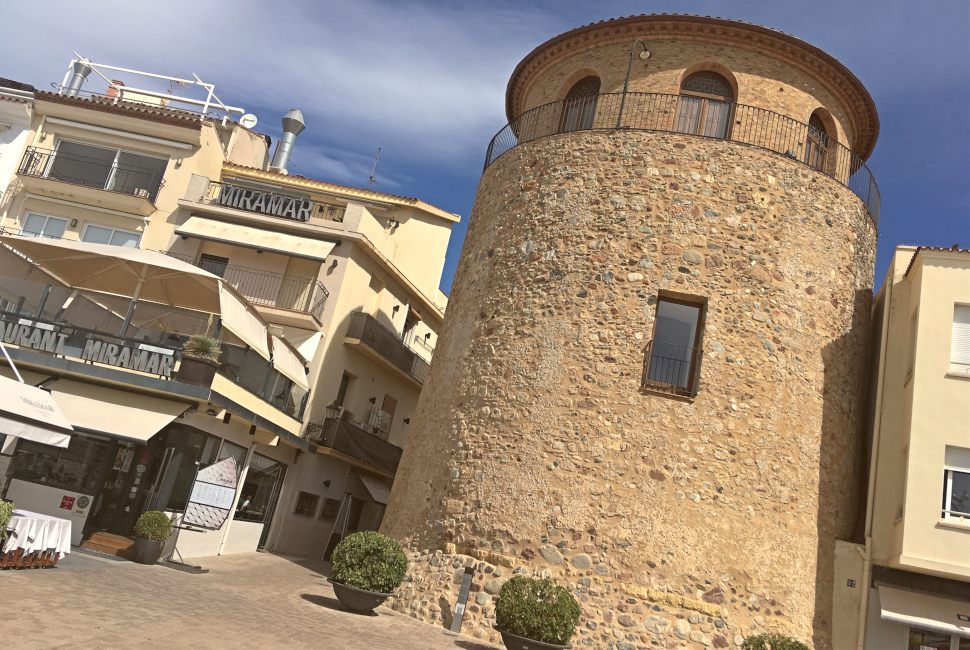 There are plenty of more modern things to enjoy in Cambrils too. The lovely El Parc del Pescador (Fisherman's park) has children's facilities, water fountains and enjoyable walkways. There are plenty of nice restaurants in this area too. Cambrils is renowned for the quality of its food and seafood. Also, in the centre of the new town is the lovely Sant Pere de Cambrils art deco church. As 'modern' churches go, this one is particularly striking.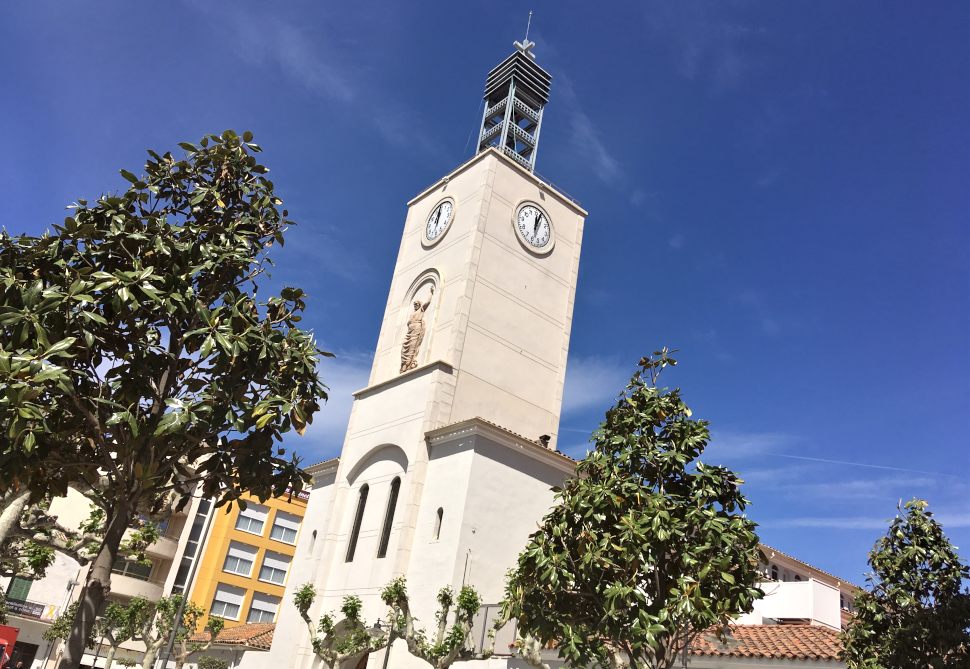 Cambrils Old Town is a short walk up the hill. Here you'll find narrow twisty streets with attractive houses on each side. Look out for the remains of the old town wall and the street which is jam-packed with plants in huge pots. At the heart of the old town is the church of Santa Maria de Cambrils. There are a number of information boards dotted around with some of the history of the area which are well worth reading. The old town square with its historic water fountain (pictured below) is a lovely place to stop for food or a drink.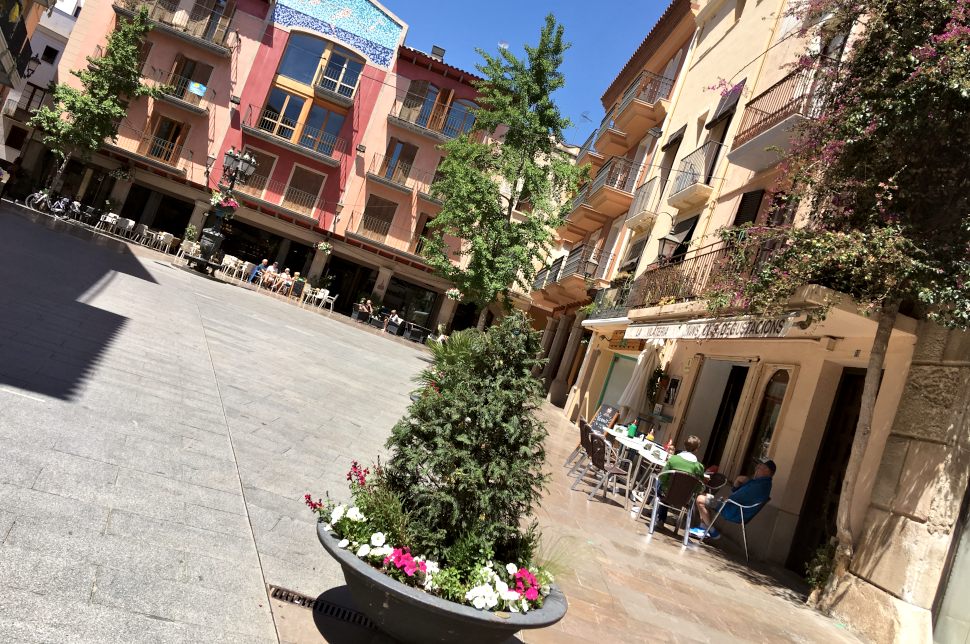 One other highlight in Cambrils which shouldn't be missed is a short bus ride out of the town. Here you'll find Parc Sama (pictured below) which contains some of Antoni Gaudi's early influences. The park surrounds a mansion which was the summer home Salvador Sama and is packed with Cuban influences. The beautiful landscaping took place in the late 1800s and it's a joy to experience. Adult admission to Parc Sama is 8 Euros (2019 prices).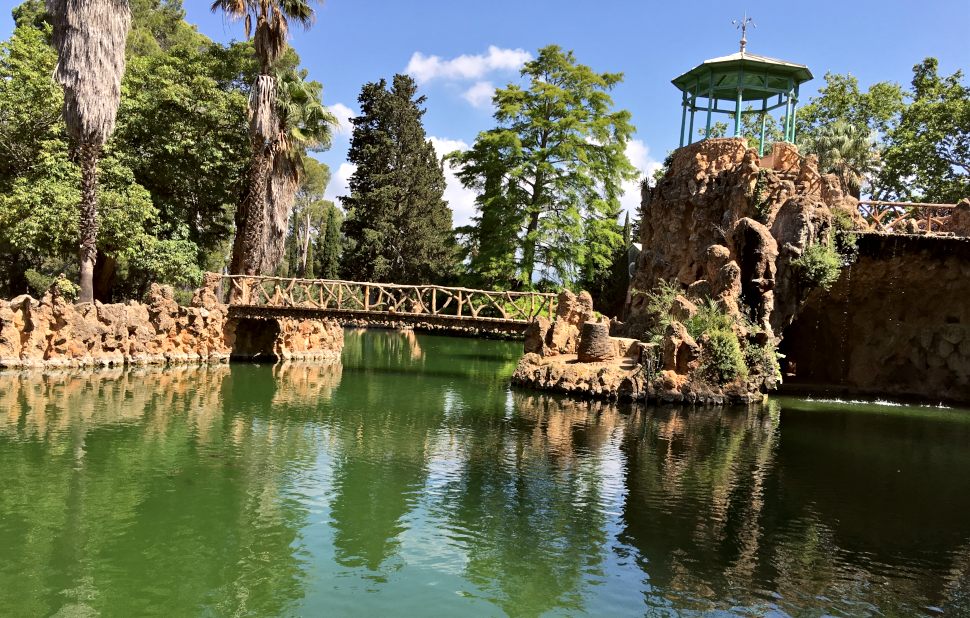 Location & Map
This map shows the location of Parc Sama but you can move it around to see the rest of Cambrils.
MORE ON CAMBRILS
Parc Sama – Official Website
Cambrils Hotels – We recommend Hotels.com for the lowest rates
Cambrils Fishing Experience
Books on Spain – Amazon.co.uk