London is home to many of the UK's national museums. They're all free and definitely worth visiting, but be warned that you can easily spend hours in them. You'll need to pick the ones that interest you most. Here are more details for the main free national museums in London: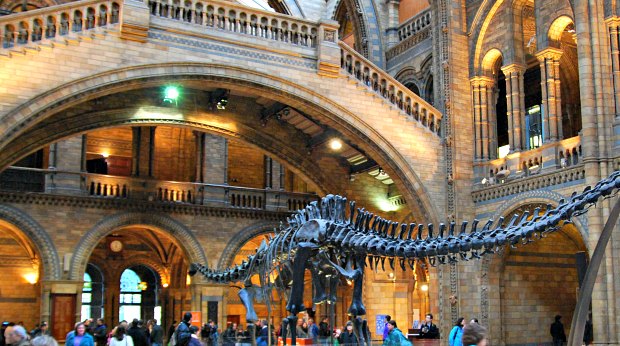 Natural History Museum
Cromwell Road, London SW7 5BD
Tel: +44 (0)20 7942 5000
This museum celebrates the natural world with gallery areas split into zones. You can experience the age of the dinosaurs, find out about the natural forces which shape the planet, investigate the world's ecology, discover the wildlife garden and meet a Dodo! The Natural History Museum is open daily 10am to 5.30pm.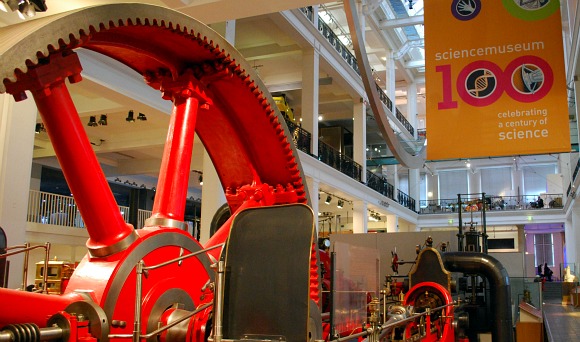 Science Museum
Exhibition Road, South Kensington, London SW7 2DD
Tel: +44 (0)20 7942 4000
This museum has hundreds of thousands of objects in its collection from aircraft to microchips.  Many exhibits are hands on and the collections are grouped into areas of science, medicine, ICT and Engineering. The Science Museum is open daily from 10am to 6pm.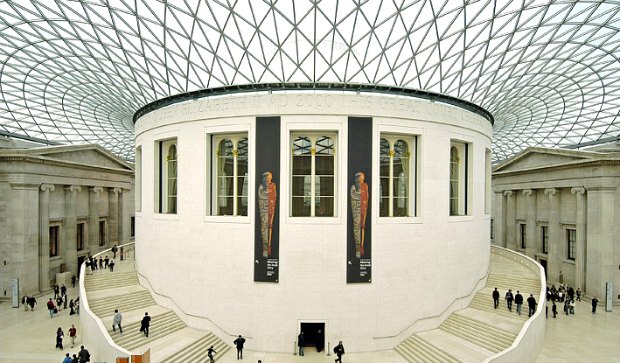 British Museum
Great Russell Street, London, WC1B 3DG
Tel: +44 (0)20 7323 8299
This museum is huge and the massive glass canopy which creates an atrium (pictured above) is worth seeing just as much as the exhibits.  Areas of the museum focus on different cultures of the world and there are plenty of Egyptian relics to see including mummifies bodies.  The history of Britain is charted too including significant finds from over the years. Our kids loved this museum in particular. The British Museum is open daily from 10am to 5.30pm.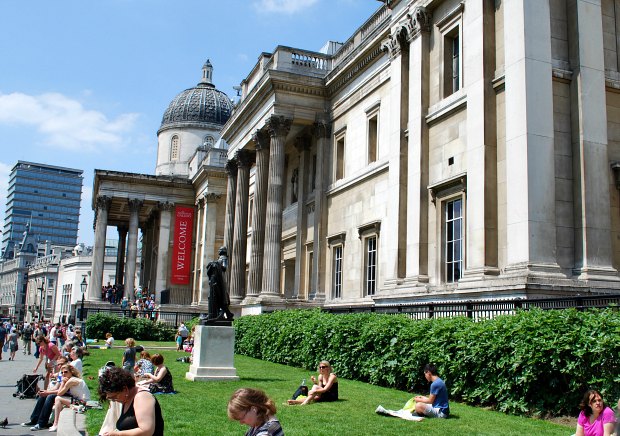 National Portrait Gallery
St Martin's Place, London, WC2H 0HE
Tel: +44 (0) 20 7306 0055
The gallery The Gallery was founded in 1856 to collect portraits of famous British men and women. Inside, you can explore over 175,000 portraits from the 16th Century to the present day. The National Portrait Gallery is open daily from 10am to 6pm.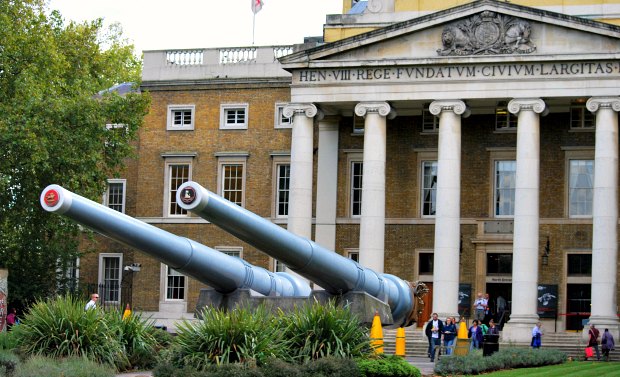 Imperial War Museum
Lambeth Rd, London SE1 6HZ
Tel: +44 (0) 20 7416 5000
This museum tells the story of Britain at war with dedicated galleries to WW1 and WW2 along with vehicles, aircraft and weapons
Other free national museums in London include the Victoria & Albert Museum dedicated to British design, the Museum of London Docklands & the Royal Air Force Museum. The Science Museum, V&A Museum and the Natural History Museum are all located in the same part of Kensington featured below…
MORE ON LONDON'S NATIONAL MUSEUMS
National Portrait Gallery – Official Website
British Museum – Official Website
Science Museum – Official Website
Natural History Museum – Official Website
British Museum Tour
London Hotels – Great rates from Hotels.com
More hotels in London – Massive discounts from Expedia
London Pass – Free entry to 50 London attractions
More Things To Do In London – Tours, Excursions & Attractions