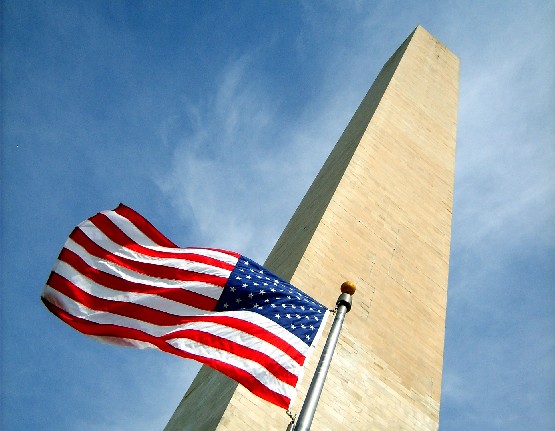 This huge "needle" structure is around half way between the Lincoln Memorial and the US Capitol. You get a great view of the White House from its base too and it's surrounded by an impressive array of US flags. Free tickets to go up the monument are distributed on a first come, first served basis from the ticket kiosk nearby. This is an extract from our free Washington City Guide.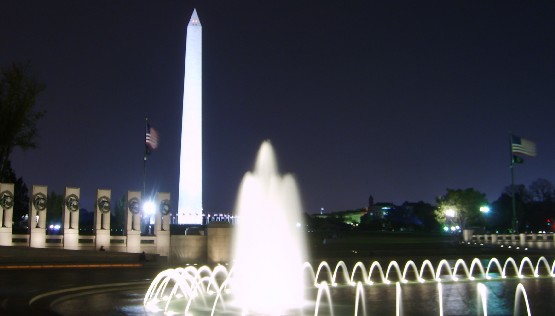 The monument was one of the first attractions in Washington, it stands 555 feet tall, and offers views in excess of thirty miles. It was finished on December 6th 1884. The monument is open daily from 9am to 10pm from May to September and from 9am to 5pm the rest of the year. The Washington Monument Lodge, located along 15th Street, opens at 8.30 am for distribution of timed tickets for that day. During peak season, tickets run out quickly and the line for tickets can form at 7am or earlier. You can also reserve tickets in advance here. These tickets must be picked up at the "will call" window of the Washington Monument Lodge on the day of your tour.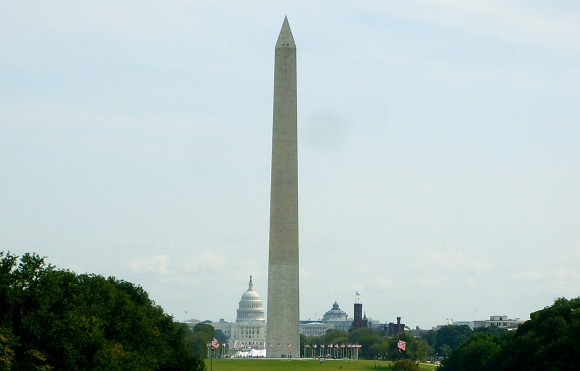 The monument is part of the Washington DC Segway Tour which gets great reviews.
LOCATION & CONTACT
Address: The Washington Monument, National Mall, Washington DC, United States
Tel: +1 202 426 6841
MORE ON THE WASHINGTON MONUMENT
Washington DC Segway Tour – Stops at the Washington Monument
Hotels near the Washington Monument – Great rates from Hotels.com
Washington Monument – National Parks Service
Washington Monument – Wikipedia
Washington DC Guide Books – Amazon.co.uk (UK)
Washington DC Guide Books – Amazon.com (US & Canada)