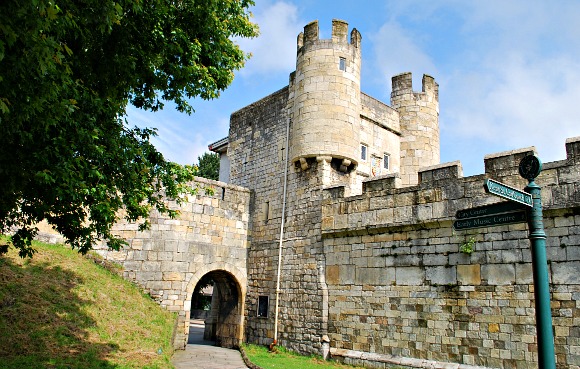 York has more miles of intact city walls than anywhere else in England and they're well worth walking. Going all the way around will take about 2 hours, but along the way you'll feel part of the history of the place and you'll get to see most of the major sights too. There are a few sections where the walls are missing, but maps on each set of stairs should show you where the next section begins.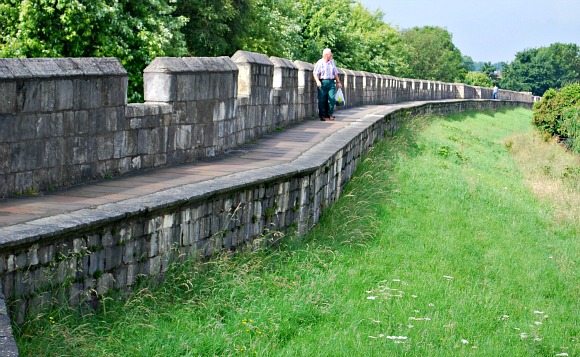 There are benches to rest your legs every so often but if you don't feel you can do the whole route, we think the best bit to walk starts at the river on Bishopgate Street and continues round to the river near the War Memorial Gardens. If you walk this way round, you'll get a tremendous view of York Minster as you turn the corner near the railway station.
York's city walls are 3.4 km long which is around 2 miles and there are lots of features to look out for on your walk. There are 5 main gatehouses, known as Bars and one small one known as a Postern gate. There is also a Victorian gateway and around 40 towers. If you don't want to walk around the city on your own, you can get a feel for York and some sections of the walls on the York Walking Tour which we'd definitely recommend.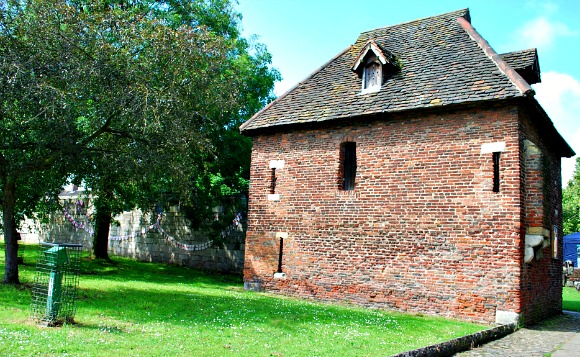 Perhaps the most notable tower is the attractive Red Tower, pictured above, which marks a gap in the walls where a large swamp originally existed. Inside some of the Bars, there are mini museums and tea rooms. For example Micklegate Bar, which was the most important of the gateways to York, has a museum inside spread over 2 floors. It was also this bar that was used to display decapitated heads of traitors, but don't worry, the last one was removed in 1754!
LOCATION & MAP
The city walls of York circle almost the entire city. They are looked after by a not-for-profit group, called the Friends of York Walls. You can contact them by email: info@yorkwalls.org.uk
There are lots of place to join and leave the walls, but the map below shows Micklegate Bar. Switch to 'Satellite View' and move the map around to follow the walls:
MORE ON YORK'S CITY WALLS
YorkWalls.org.uk – Official Website
York City Walls – Wikipedia
VisitYork.org – Official York Tourism Website
York City Pass – Free entry to York's attractions
York Hotels – We recommend Hotels.com with their lowest price guarantee
York Insight Guide – Amazon.co.uk
York Pocket Guide – Amazon.co.uk
Rough Guide To Yorkshire – Amazon.co.uk
Yorkshire Travel Guides – Amazon.com (USA)