London's Royal Parks act as a green lung to the urban sprawl around them. Each park has notable features and this is our guide to what to see in them all…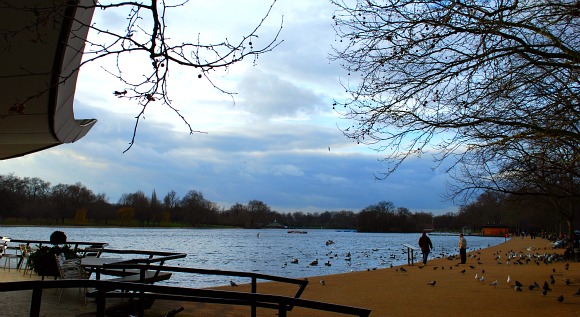 Hyde Park – A huge park right at the end of Oxford Street which is Home to the Diana, Princess of Wales Memorial Fountain and an enormous lake called the Serpentine. Other attractions include the Lido, Speaker's Corner and the memorial to the victims of the London Bombings on 7th July 2005.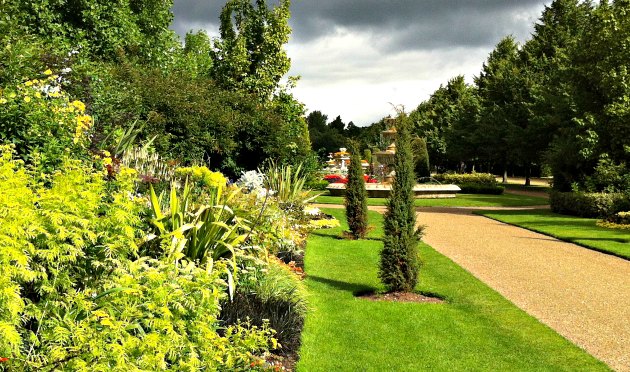 Regent's Park – Home to the Open Air Theatre, a boating lake and a stunning formal gardens. On a sunny day take your book and park yourself on a bench in the Rose Garden to soak up the rays, but make sure you're early because the benches go very fast. Our favourite entrance to the park is at the top of Baker Street.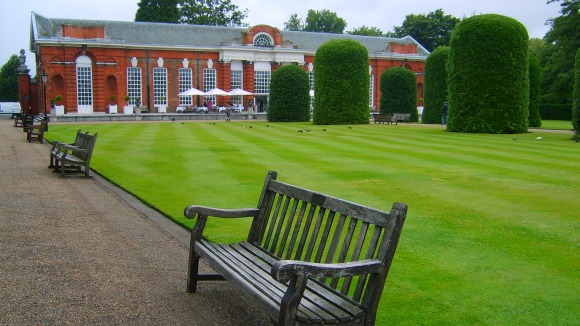 Kensington Gardens – This park surrounds Kensington Palace, the former home of Princess Diana which you can visit for a fee. The park is very attractive and is part formal, part wide open green space. Kensington Gardens border the much larger Hyde Park.
Greenwich Park – 183 acres of grassland surrounding the world famous Greenwich Observatory.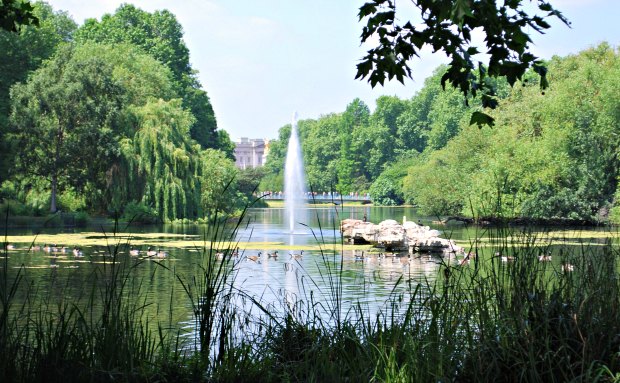 St James's Park – This park forms a green border between the the politicians of Whitehall and and the royalty of Buckingham Palace. It's an attractive walkway from one to the other, but also features Horseguards Parade where ceremonial activities take place.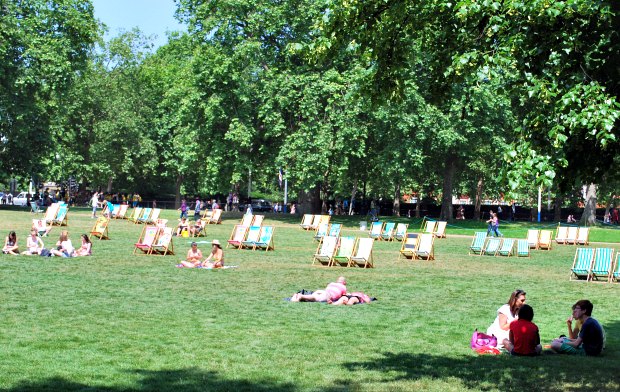 Green Park – Famous for its deckchairs in the summer months, this park is on the opposite side of the Mall to St James's Park and forms another green border around Buckingham Palace.
CONTACT & MAP
The Royal Parks are administered by a Royal Parks agency
Tel: 0300 061 2000
The map below shows Buckingham Palace, but you can move it around to see the surrounding Royal Parks…
MORE ON THE ROYAL PARKS
Royal Parks – Official Website
London In One Day Sightseeing Tour – Includes some of the Royal Parks
Hotels near the Royal Parks – Best prices from Hotels.com
More hotels in London – Massive discounts from Expedia
Books on Buckingham Palace – Amazon.co.uk