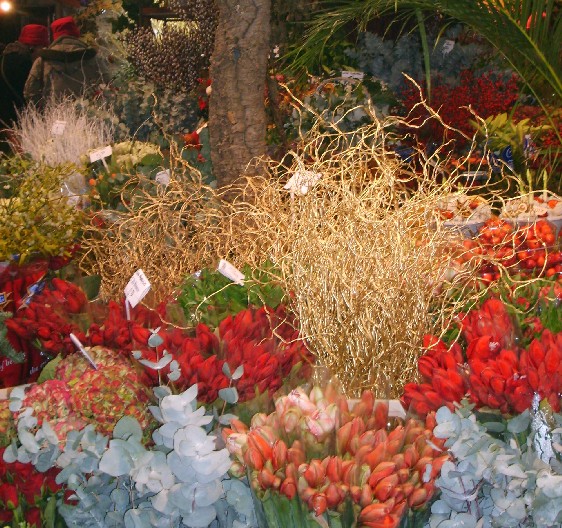 Amsterdam Flower Market is nestled along the Singel canal between the Koningsplein and the Muntplein and it's a feast of colour for the eyes. Some of Amsterdam's most famous exports, like the tulips, are on sale and they make great souvenirs. Even if you don't want to buy, you can just browse around and smell the lovely flower fragrances. Each stall is different and they specialise in either cut flowers or bulbs. The stall holders are all very knowledgable and are happy to help – most speak excellent English.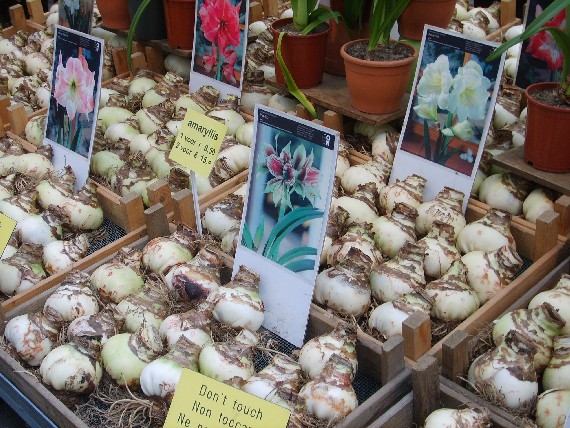 The vibrant colours and range of flowers and plants make this a truly fascinating place to visit. Some of the stalls make the most of the available space by overhanging the canal or being supported by boats. We visited in December, but even in the dark winter, the colours were stunning. A visit to the market will not take more than an hour, but it's well worth calling in. The Amsterdam flower market is open daily. Monday to Saturday, 9am – 5.30pm, Sunday 11am – 5.30pm.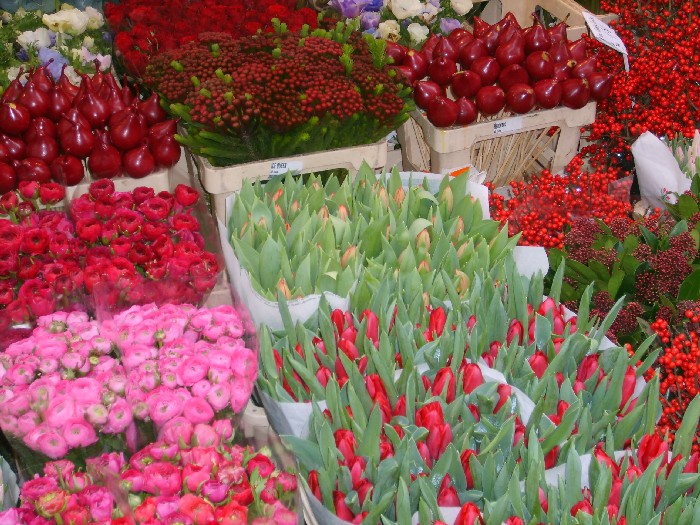 If flowers are your thing, there are lots of tours and excursions you can take from Amsterdam to see some of the most impressive displays. The Keukenhof Gardens and Tulip Fields tour consistently gets good reviews, as does the Tulips and Windmills day trip.
AMSTERDAM FLOWER MARKET LOCATION & MAP
The Amsterdam flower market is on the Singel canal between the Koningsplein and the Muntplein.
MORE ON AMSTERDAM FLOWER MARKET
Hotels near Amsterdam Flower Market – Hotels.com