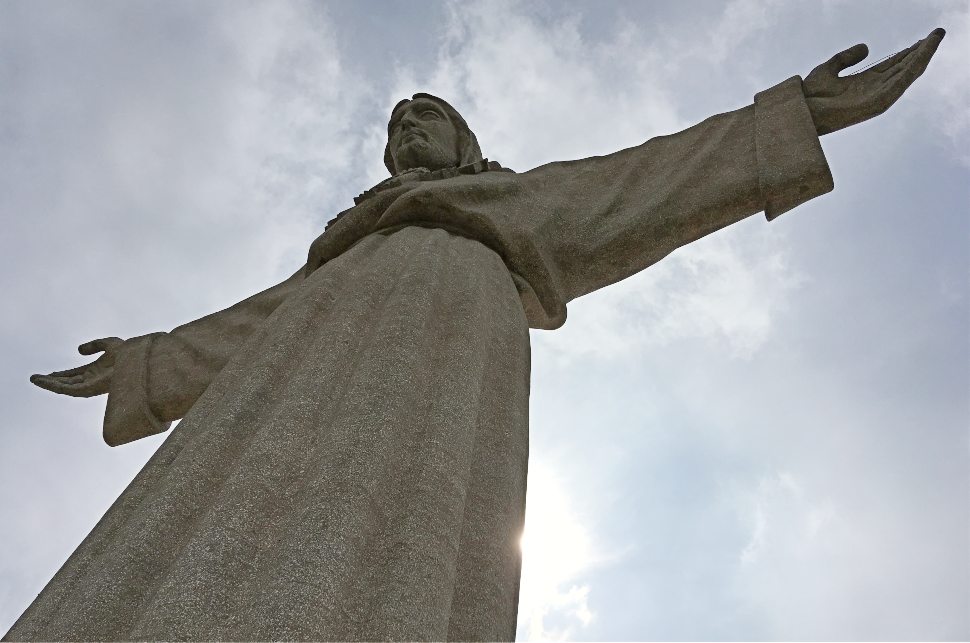 Standing on a stone plinth 270ft up, is a huge statue of Christ The King (Cristo Rei) overlooking the Tagus river in Lisbon. The project was inspired by the statue in Rio de Janeiro and although plans were made in 1940, the Portuguese version wasn't completed until 1959. It's well worth visiting but it is a bit of a trek to get here – see the directions below. There is a viewing area at the top of the plinth with terrific views all over Lisbon. Even if you don't want to go up the elevator though, the views are pretty good from ground level.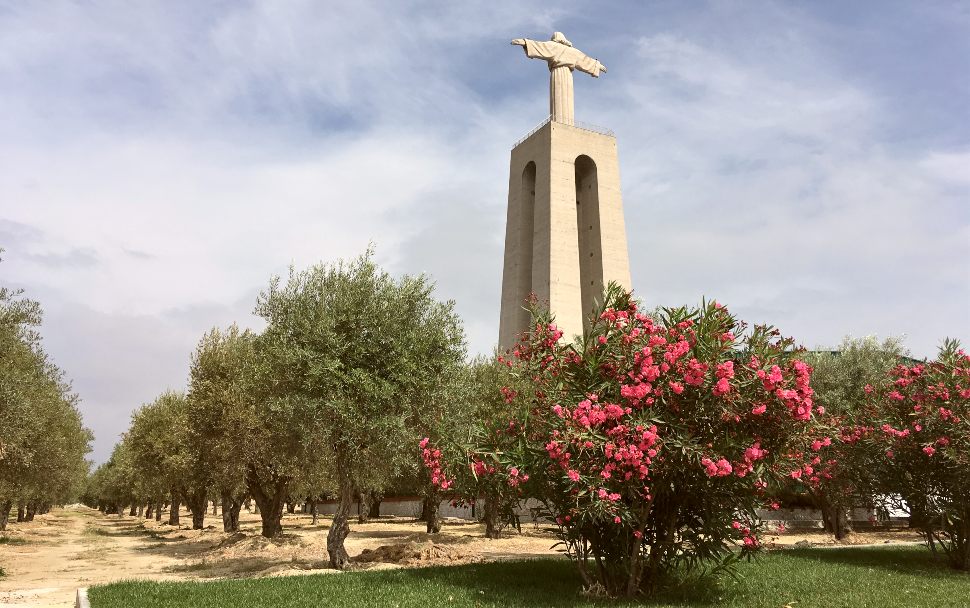 The statue is set in its own land consisting of gardens, a convent, a cafe and walkways around the statue. You will be 'treated' to piped music which sounds like nuns on guitars while you're at the site. It certainly reminds you that this is a religious site, but gets rather annoying after a time. You have to feel sorry for the people working there who have to put up with it all day. Nevertheless, we very much enjoyed our visit and it was one of the highlights of our trip to Lisbon.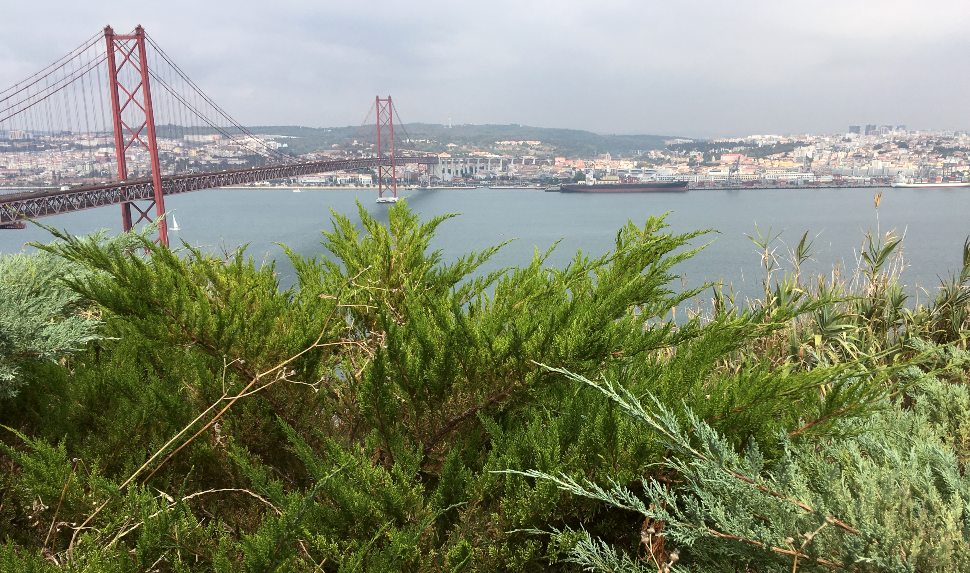 In the base of the statue is a lovely little chapel along with the entrance to the elevator. The lift is fast and large and takes you to a sizeable gift shop before you access the outside plinth of the statue. Admission to the site, chapel and cafe is free, but you do have to pay to go up the statue. Adult admission is 6 Euros (2020 prices). The statue is open from 9.30am each day generally closing at 7pm in the summer months and 6pm in the winter.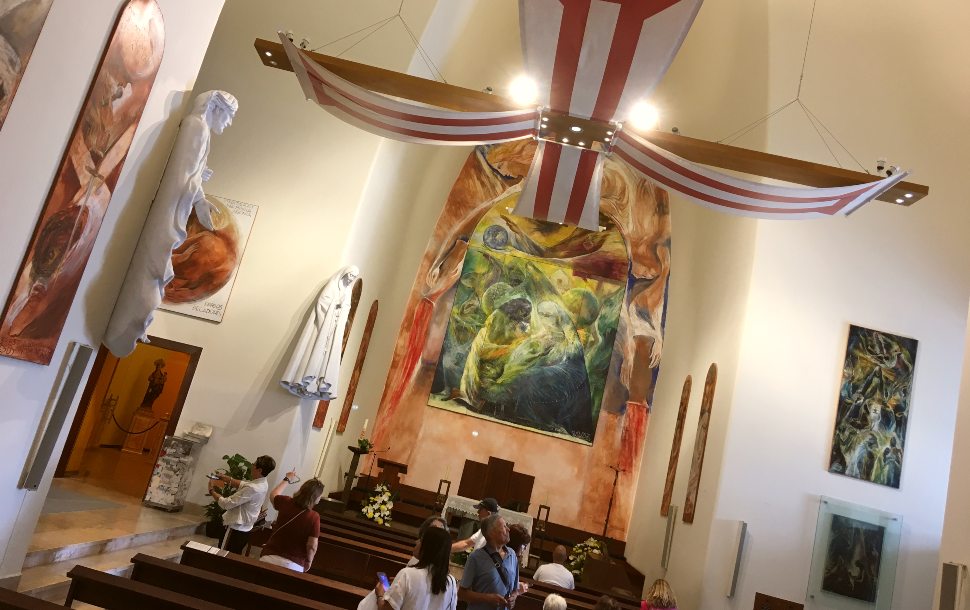 LOCATION, DIRECTIONS & CONTACT
Address: Santuário Nacional de Cristo Rei, Via-Sacra Exterior, Almada, Portugal
Getting to the statue requires a ferry trip and then a short bus journey. Catch the ferry at Cais do Sodré station, just a short walk from the main square at Praca do Commercio. Ferries run regularly to Cacilhas ferry terminal on the other side of the river. The fare is 1.30 Euros or you can use your Viva Viagem card. Once you're at the other side, catch the 101 bus which takes you up to Cristo Rei. Buses run between 9am and 5pm and the fare is 1.45 Euros each way. Our journey was simple and trouble free and you get a good view from the ferry of bits of Lisbon you may not have seen.
MORE ON CRISTO REI
Cristo Rei – Official website
Cristo Rei – Wikipedia
Lisbon's Best Hotel Deals – We recommend Hotels.com
More Things To Do In Lisbon