The Lancashire seaside resort of Blackpool owes much of its success to its beaches. If the huge expanse of golden sand here didn't exist, the developments along the promenade would probably never have been built. Still today, visitors come to the beaches in Blackpool because there's plenty of room for everyone and the sand is superb. It's even known as 'The Golden Mile'. The only thing you need to plan for is the tide. When the tide is in, Blackpool's beaches disappear completely.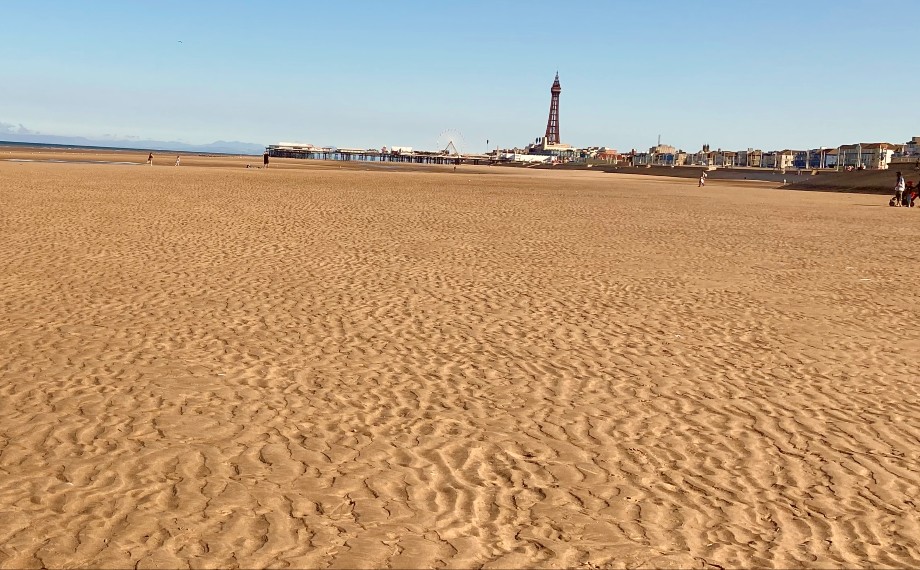 Blackpool Central Beach – This beach stretches from the north pier to the south pier and is the main beach area for visitors. The sand is well maintained and the promenade here has been recently redeveloped with lots of wide access stairways and slopes. There's easy access to the shops for ice creams and snacks. Lifeguards patrol this beach in season and donkey rides are available too. Dogs aren't allowed from May to September (inclusive).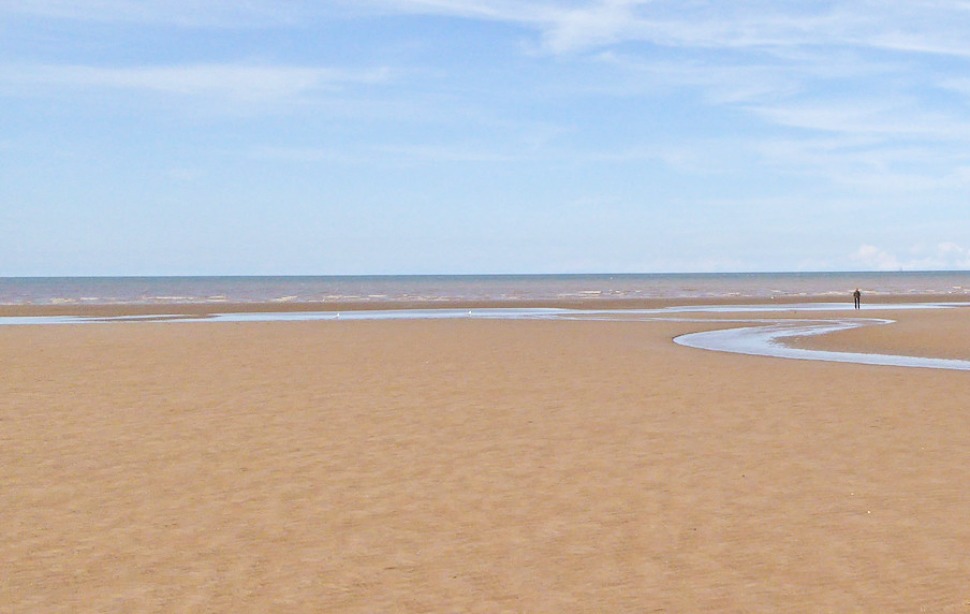 Blackpool South Shore – This beach stretches from the south pier, past the rollercoasters of the Pleasure Beach down to the tram terminus at Starr Gate. The further south you go, the quieter the beach becomes but there's still loads of golden sand here and roadside parking (pay by meter) is usually available too. If you choose to sit on the beach near the pier, you will hear the screams of people on the pier thrill rides and also from the Pleasure Beach. We enjoy watching the first drop on the Big One rollercoaster from the beach here. The promenade here has sculptures all the way along it. Our favourite is the whale tail.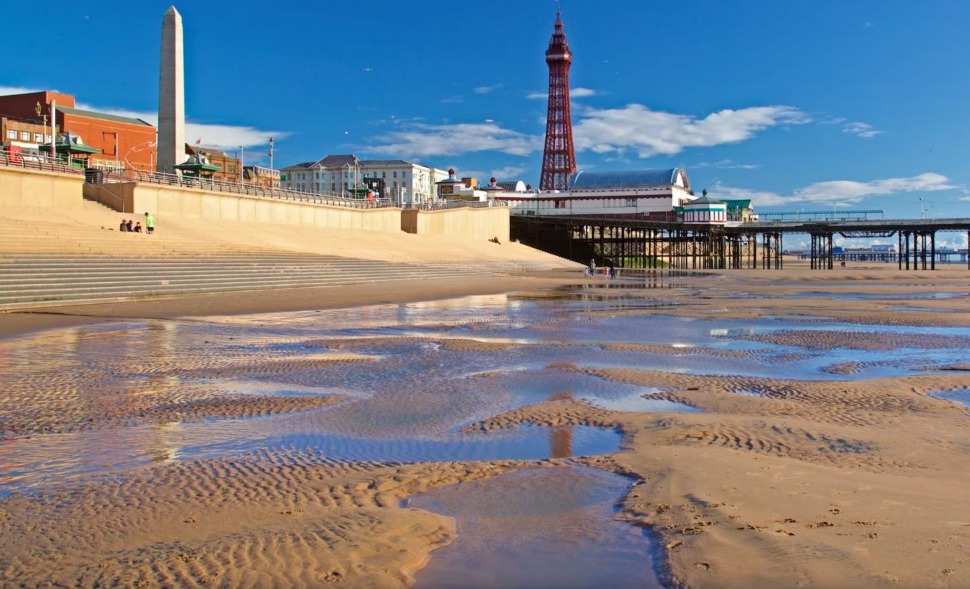 Blackpool North Shore – This beach covers the area from the north pier past the war memorial and beyond. There are attractive gardens surrounding the war memorial and the promenade gets higher from this point too. This beach tends to be a lot quieter, but there are also fewer amenities too.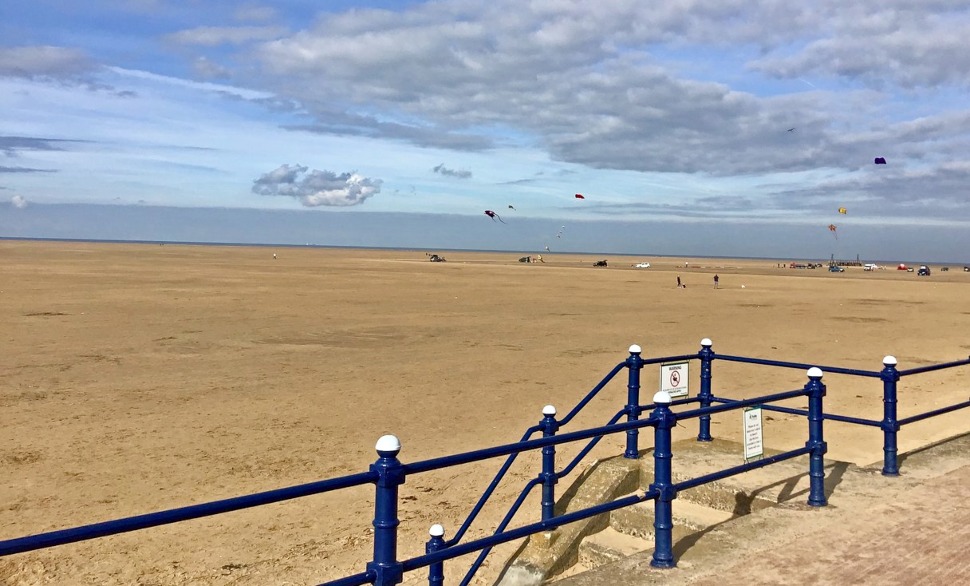 Lytham St Anne's Beach – Another stretch of unspoilt beauty sits just south of Blackpool in Lytham St Anne's. The northern part of this beach is more rugged with large sand dunes and the bits around St Anne's itself are beautiful. You'll feel like you're sitting where beach lovers have sat for 100s of years. There is sand here, even at high tide and the beach is almost never busy.

Cleveleys Beach – North of Blackpool sits a beach with a totally different feel. It's so much quieter here, but there are still decent amenities, some pretty gardens and a promenade. Look out for the Ogre sculpture on the beach too. At the Anchorsholme section of the beach (nearest Blackpool) there is good roadside parking and you might even spot the remains of a shipwreck here from the 1800s. The only downside to this beach is how far away the sea is at low tide.
LOCATION MAP
This map shows the location of Central Pier, but you can move it around to see the rest of the beaches around Blackpool
MORE ON BLACKPOOL'S BEACHES
Blackpool Tides – BBC
Blackpool Beach – Visit Blackpool
Visit Cleveleys – Official website
Lytham St Anne's – Visit Lancashire
More Things To Do In North West England
Books on Blackpool – Amazon.co.uk