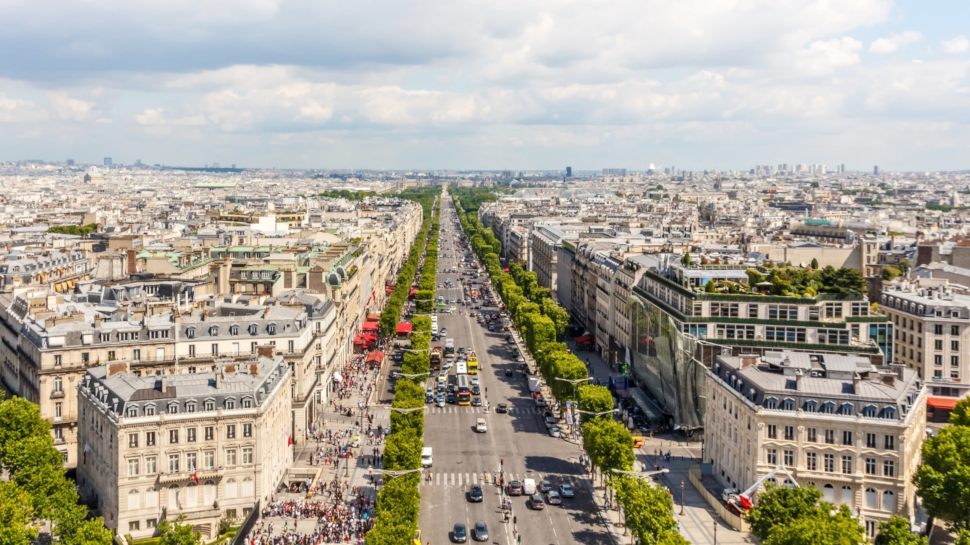 The Champs Elysées is the most famous street in Paris and there's everything a shopaholic would need here. You can buy pretty much anything on this street from a small bag to a large car. To be honest, we're not big on shopping but this street is one you have to say you've seen and as with every area of Paris, it has its own special atmosphere. You can experience this famous street in style on the Paris Segway Tour.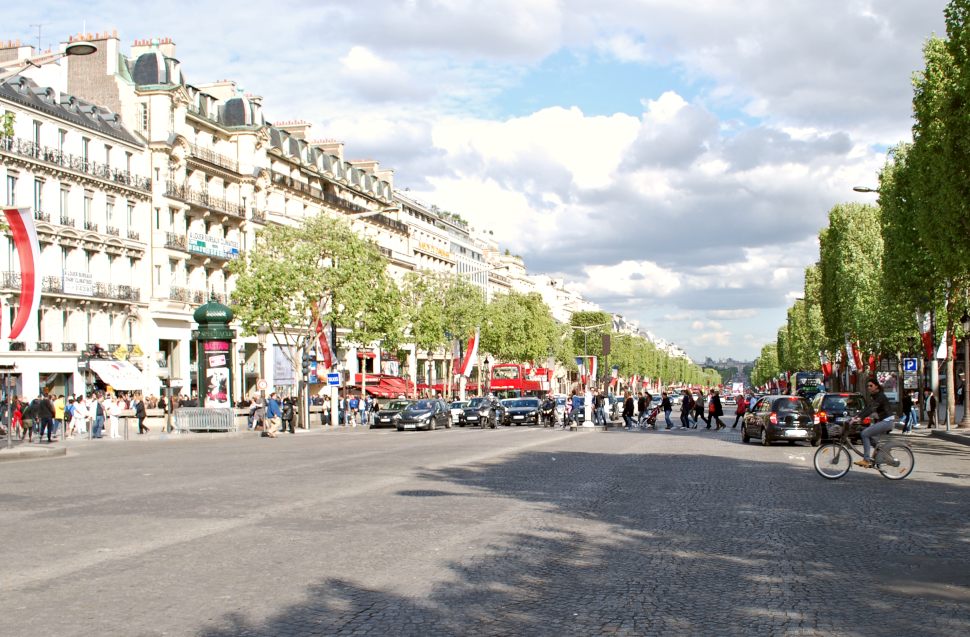 We've found it best to walk down the hill from the Arc De Triomphe. Be careful if you want to cross the street as it's very busy at all times of day, so make sure you use a crossing and look for the 'walk' light. If you're feeling really energetic, you can then cross the Place de la Concorde with its beautiful water fountains and walk through the lovely linear Jardin de Tuileries park all the way to the Louvre museum. You'll feel safe on the Champs Elysées day or night as it's probably the busiest street in Paris. At night, the shops stay open later in the summer and there are plenty of restaurants. In the day, the designer boutiques are busy along with the restaurants serving lunch set menus.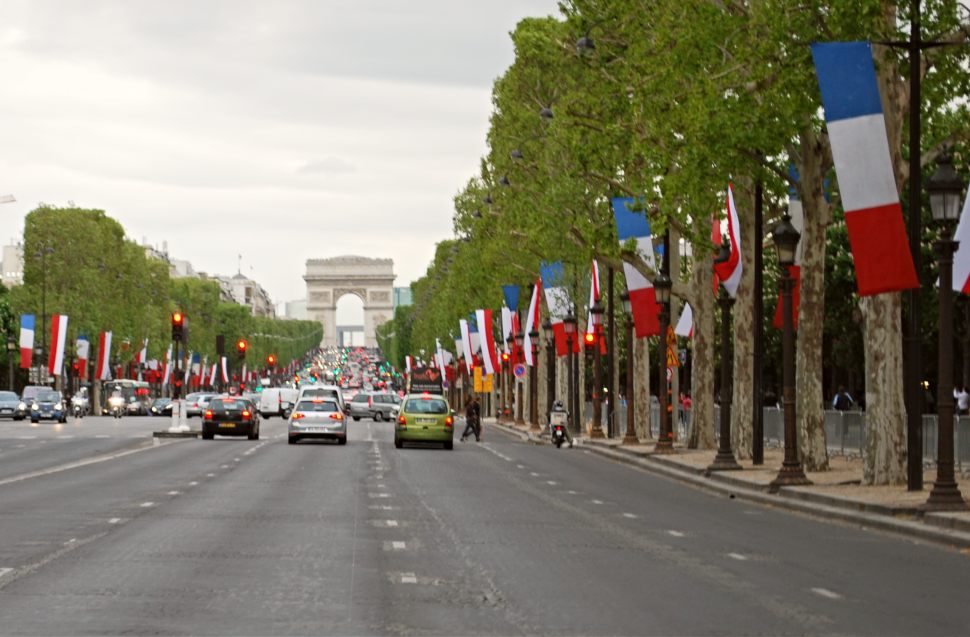 Eating out in Paris is not cheap, but if you choose a restaurant with a set menu for a fixed price, you can get much better value. Many of the eateries on the Champs Elysées offer this type of deal.
LOCATION MAP
The Champs Elysées links the Arc de Triomphe with Place de la Concorde. There are various metro stops along the road depending on which part of it you want to visit…
MORE ON THE CHAMPS ELYSEES
Hotels near the Champs Elysées (Arc de Triomphe area) – Great deals from Hotels.com
Hotels near the Champs Elysées (Place de la Concorde area) – Great deals from Hotels.com
Wikipedia – Champs Elysées page
Paris Guide Books – Amazon.co.uk